BOOK GIVEAWAY: A Field Guide to Fabric Design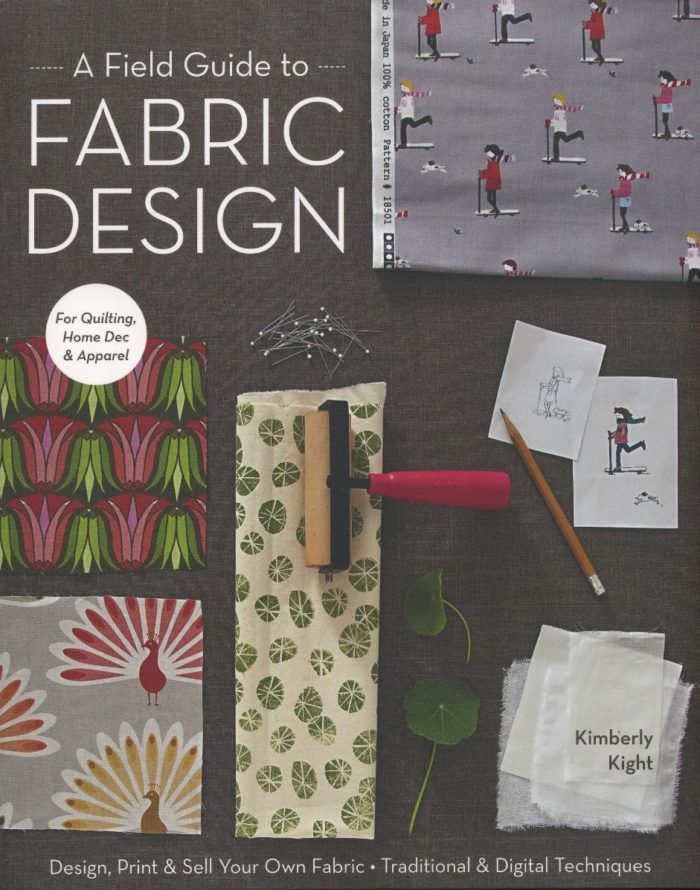 A FIELD GUIDE TO FABRIC DESIGN
In the "Notions" department of Threads issue #162 (August/September 2012), we featured the book A Field Guide to Fabric Design by Kimberly Kight (Stash Books, 2011). If you've ever wanted to design your own fabric, this is the book for you!
BASIC FABRIC DESIGN
The book is separated into 3 clearly distinct sections, and in each the details and suggestions are clear and exciting. In the first section you'll learn about basic fabric design, with insights directly from fabric artists. You'll also learn how to design repeats by hand or by computer and how to create your own color palette effectively.
WHICH FABRICS WORK BEST?
In the second section you'll discover which fabrics are best for printing and learn the step-by-step techniques necessary to print using block printing, screen printing, or digital printing methods.
DESIGN PROFESSIONALLY OR JUST FOR FUN
In the last section you'll learn helpful ways to make designing easy whether you're simply designing for fun or want to design professionally.
YOU COULD WIN THIS GREAT BOOK!
There's certainly more to designing fabric than you might think, but Kimberly Kight will guide you through the process. If you were to design your own fabric, what would you use it for? Share your comment, and you'll be entered into our giveaway contest. A winner will be randomly selected on Wednesday, October 10, and will be both announced on our website and notified via email during the week of October 17.
Good luck!