Project Runway Season 10: "Candy Couture"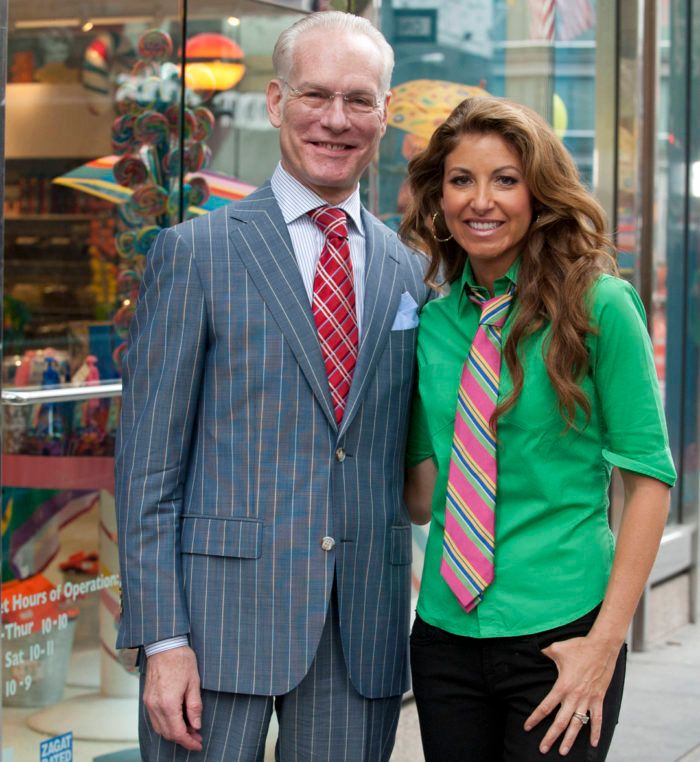 It's happened already! The traditional impossible, improbable materials episode found in each season of Project Runway: The theme/title of Episode 2 was "Candy Couture."
The guest judge for this episode was Dylan Lauren, Ralph Lauren's daughter, one of New York's most fashionable women, and owner of Dylan's Candy Bar, the world's largest candy store. (Episodes air at 9 p.m. EST Thursdays on Lifetime.)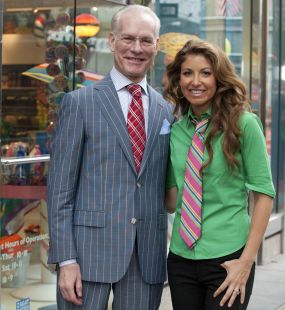 The designers were challenged to make garments out of candy, wrappers or other items from the store. Don't you think candy, in all its colors, shapes, textures, etc., is a fun and creative media for design? (Much more satisfactory than a car interior or newspapers!)
The winner 
Ven had delicious results with a pastel confection of all things, rock candy!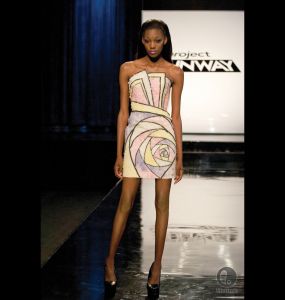 Rounding out the top three
Gunnar's design: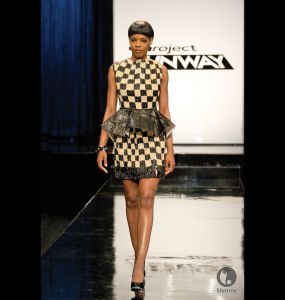 Sonjia's design: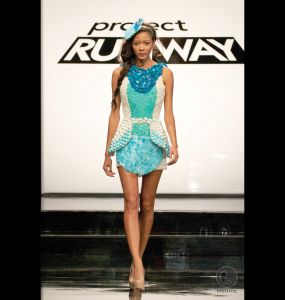 The loser
Lantie was sent home. Her halter dress design was created from a nominally refashioned Dylan's Candy Bar umbrella, sparsely embellished with candies.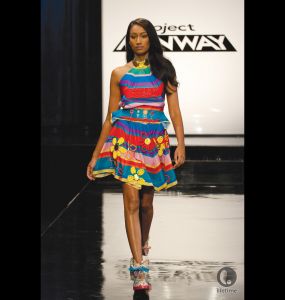 The rest of the bottom three
Elena's design: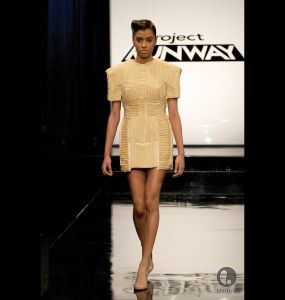 Buffi's design: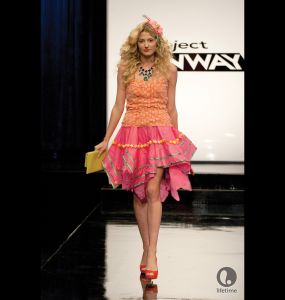 Everyone else
Alicia's design: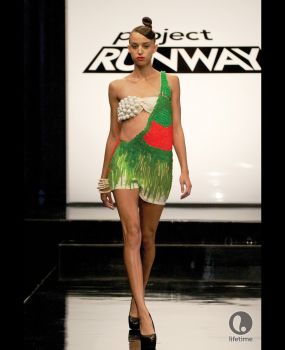 Andrea's design: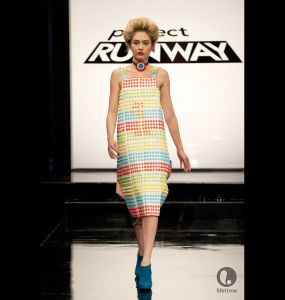 Christopher's design: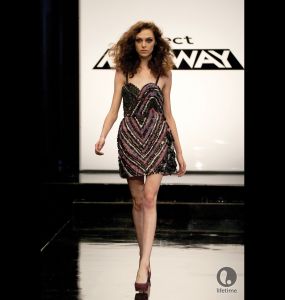 Dmitry's design: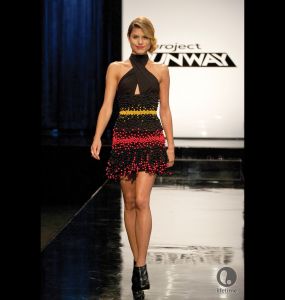 Fabio's design: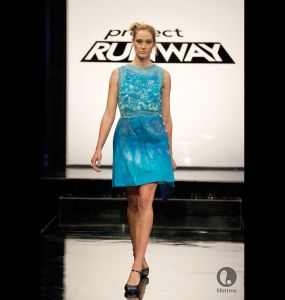 Kooan's design: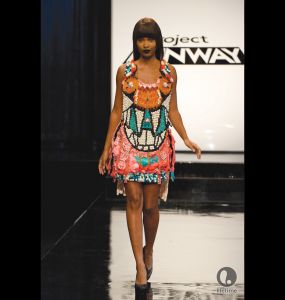 Melissa's design: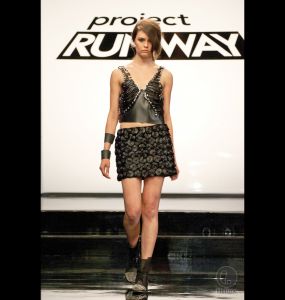 Nathan's design: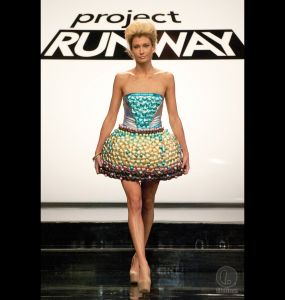 Raul's design: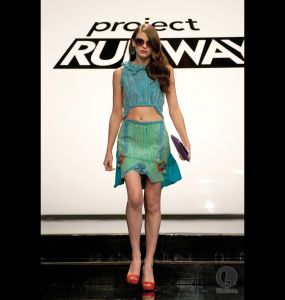 Share your thoughts!
I thought Ven was the clear winner, but I would have had difficulty choosing the rest of the top three! Didn't you think a number of the designers responded with great looks for this challenge?
Do you agree with the judges' selection of Ven for the winner? What about their decision to send Lantie home?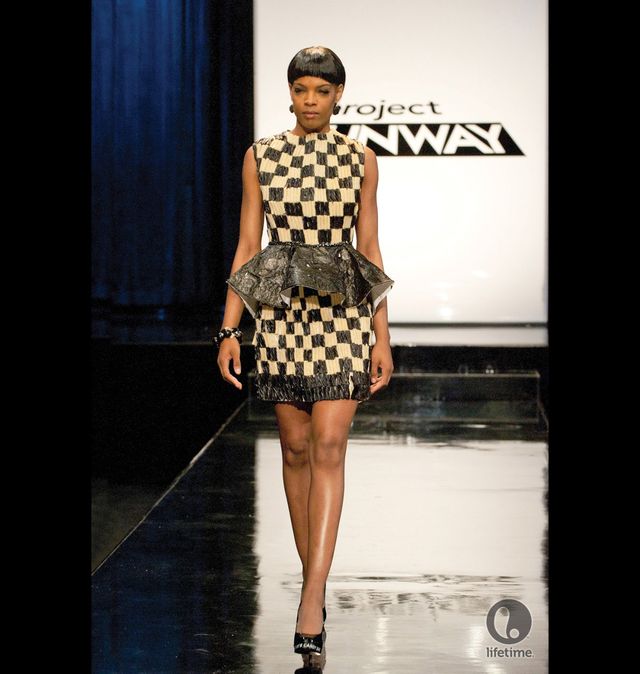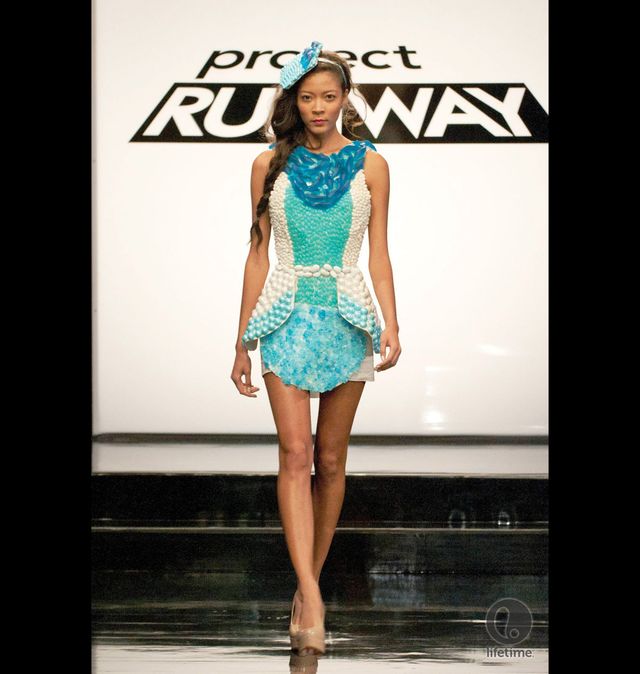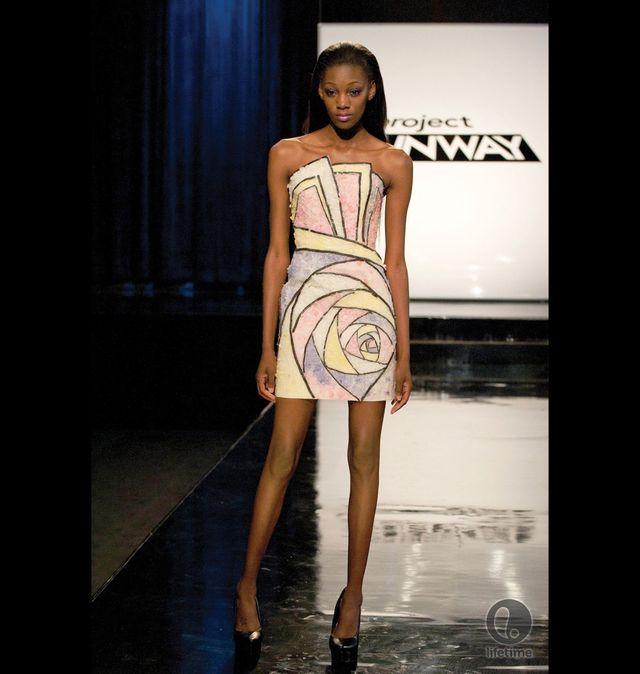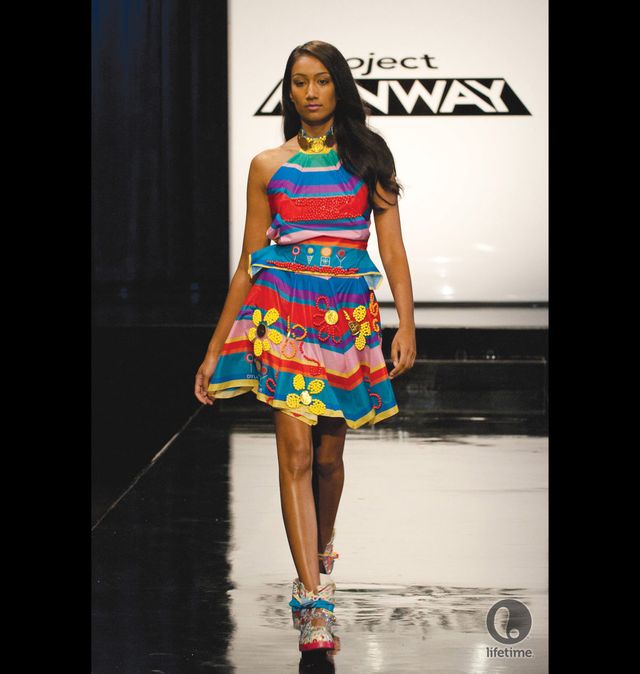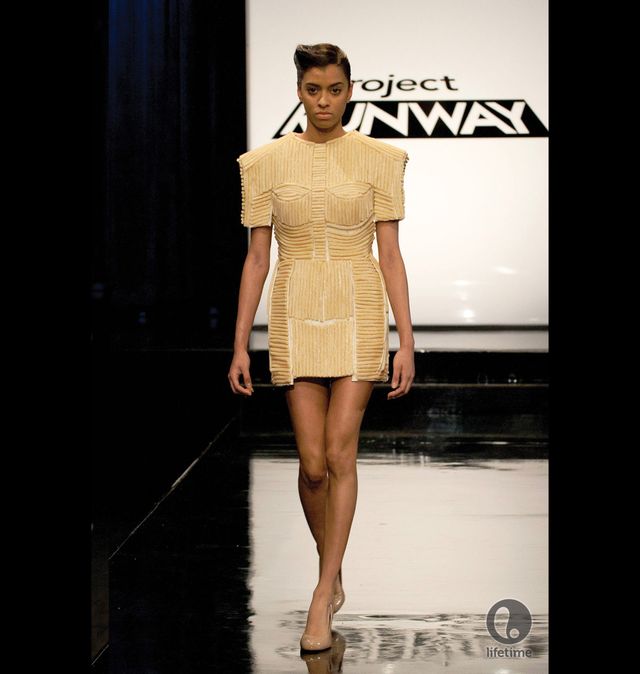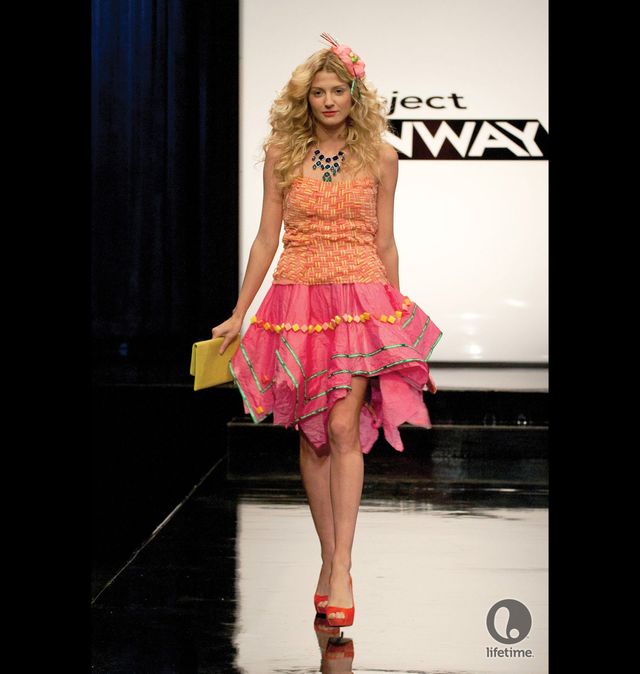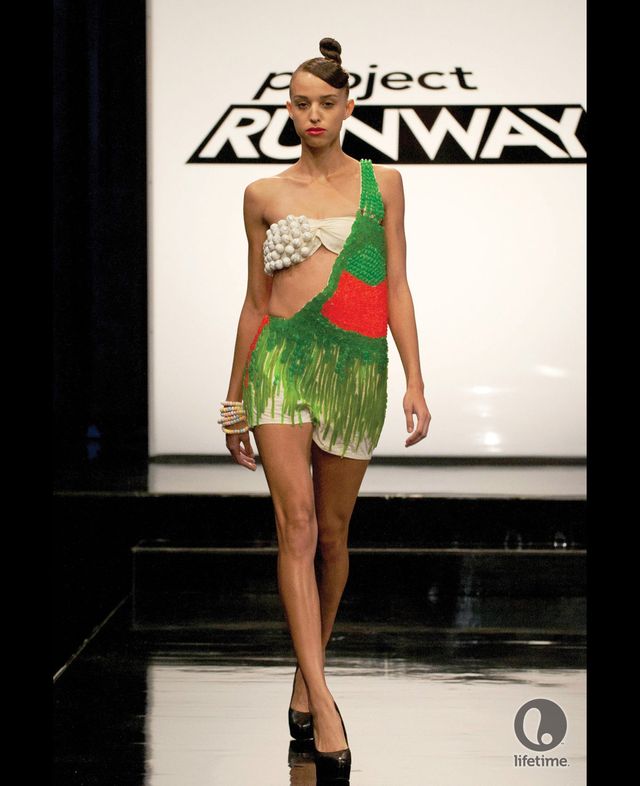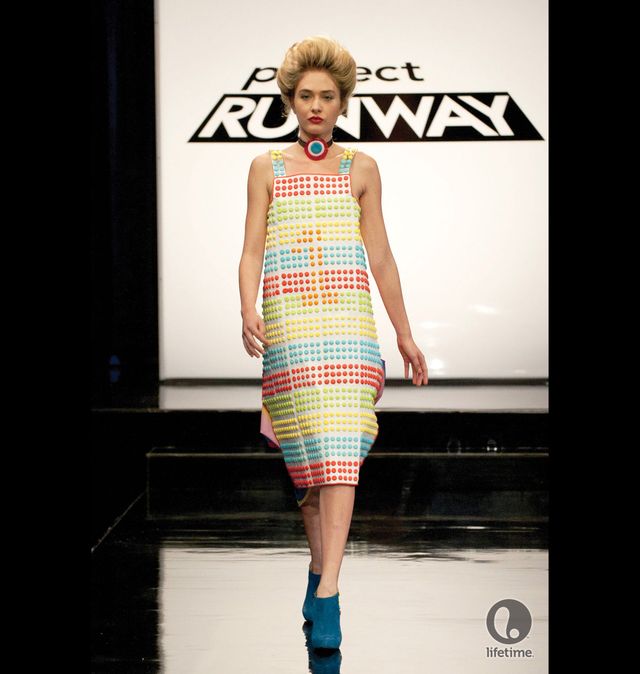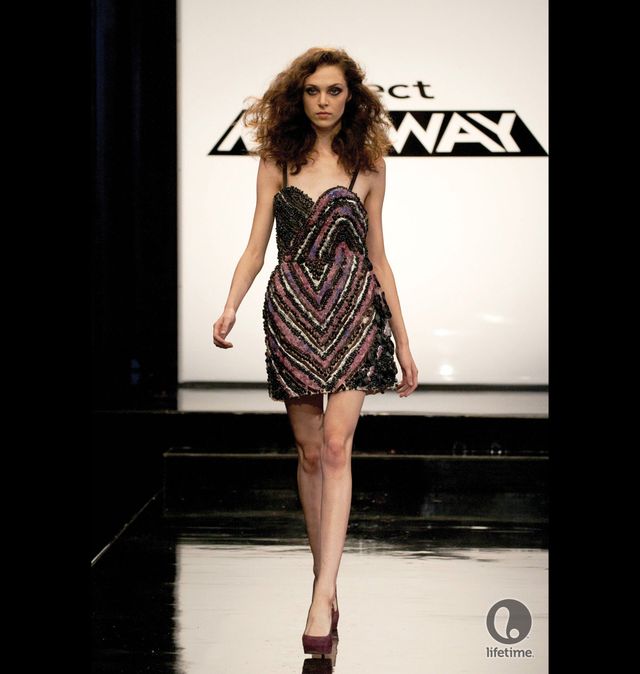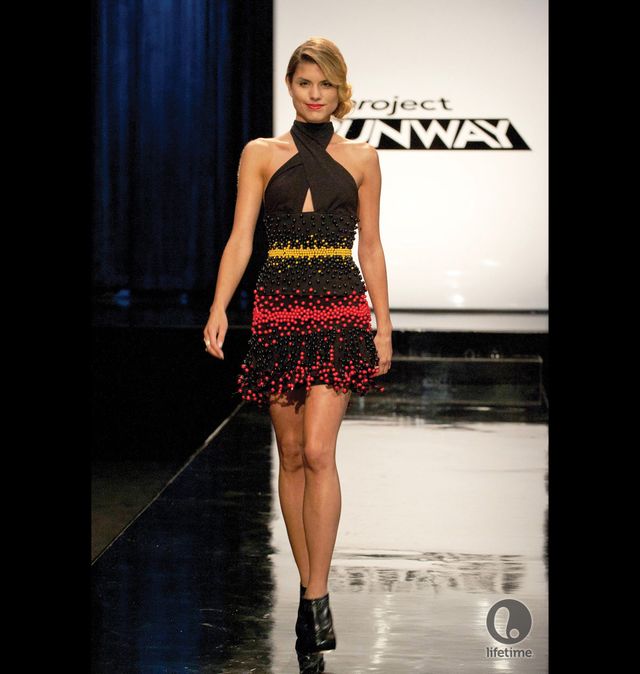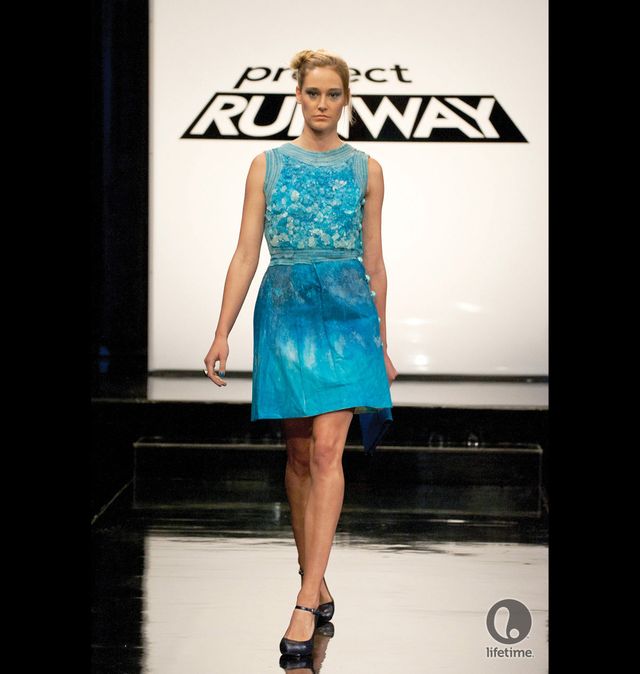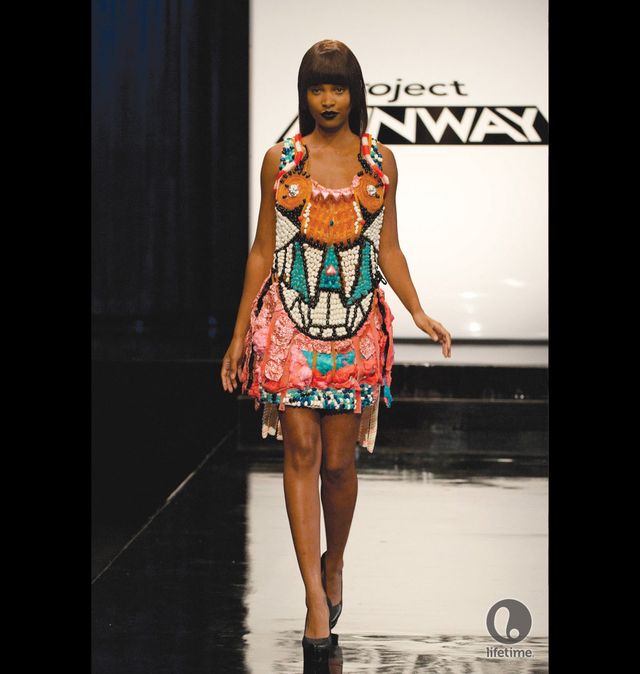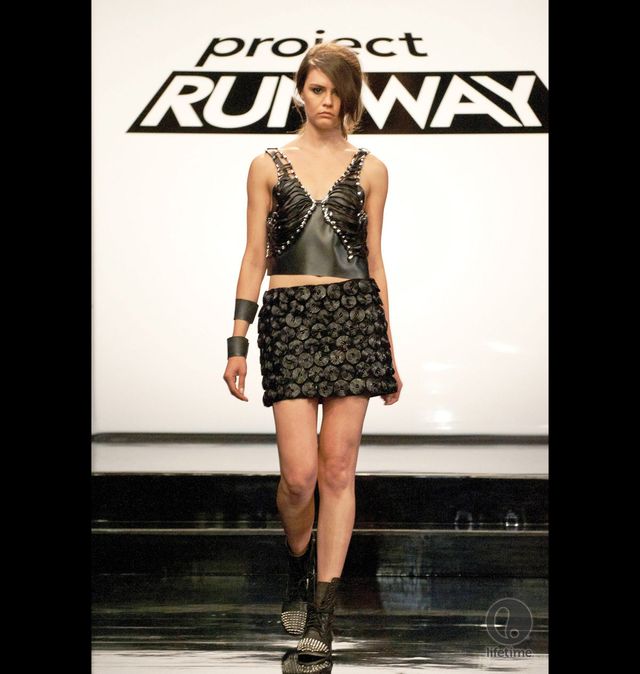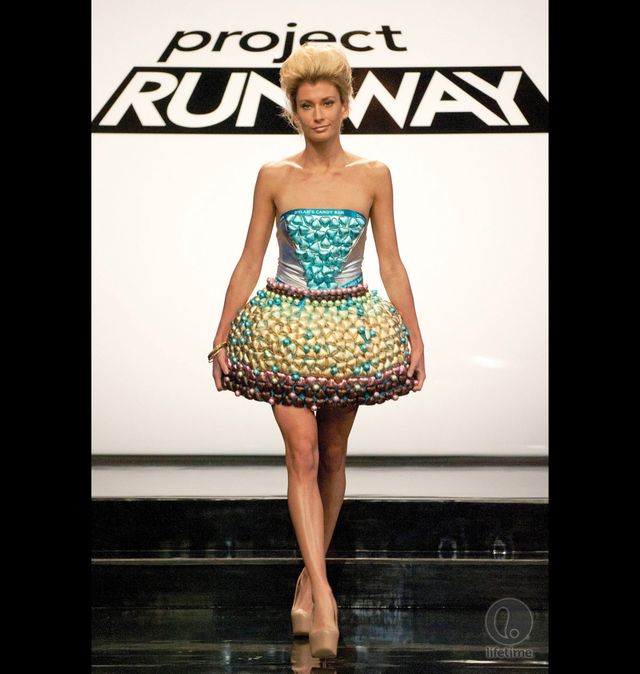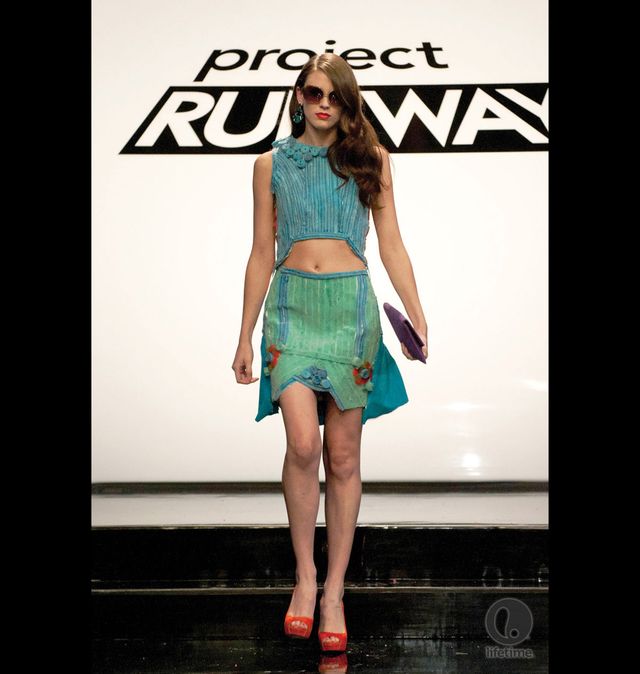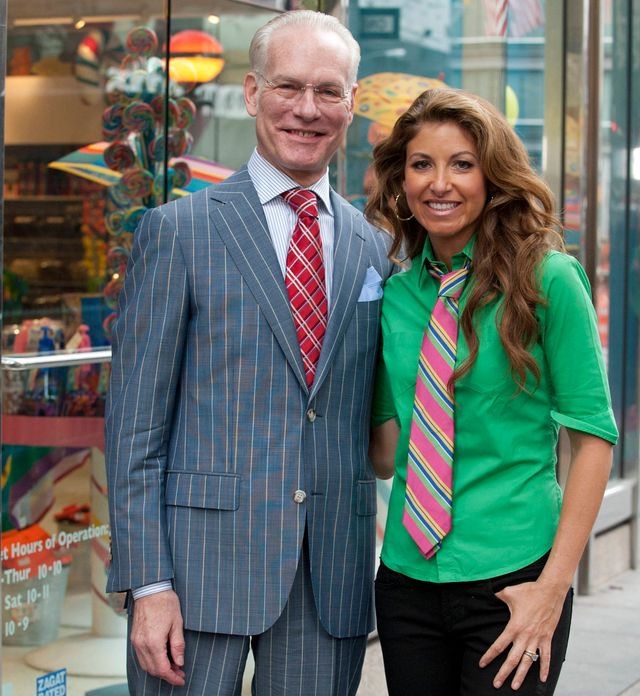 Tim Gunn with guest judge - and materials supplier - Dylan Lauren, outside her NYC candy store, Dylan's Candy Bar.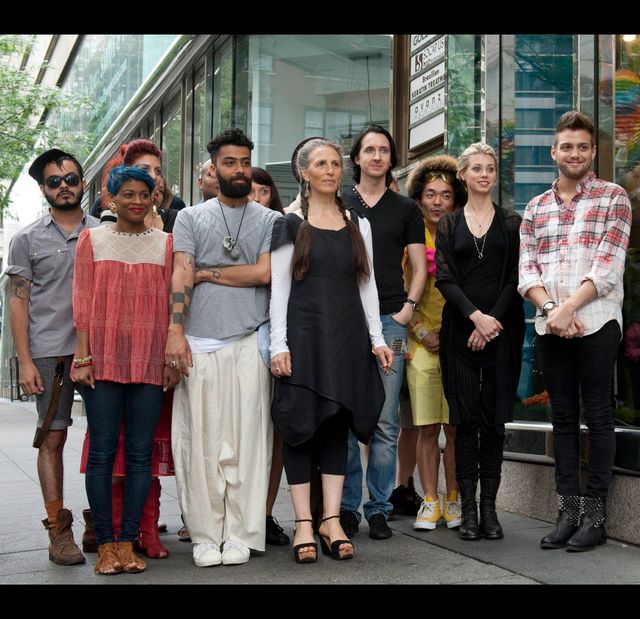 The Project Runway Season 10 designers, eager to get started on the Dylan's Candy Bar "Candy Couture" challenge.