Striped apron pattern from 1941 uses techniques found in Threads!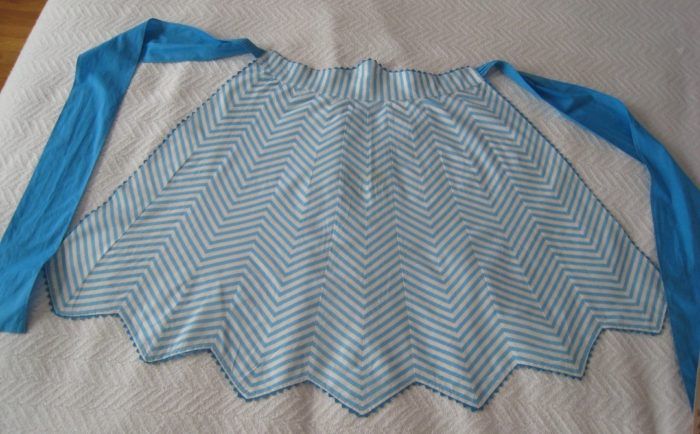 THREADS ISSUE #161 BECOMES A REMINDER OF GRANDMA!
The Threads June/July issue (#161) featured an article about great techniques for sewing stripes, and the garment shown on the cover is a blue striped dress. One of our dedicated readers, Betty Patton from Portland, Oregon, wrote to tell us that the cover really got her attention because it reminded her so much of her grandmother's aprons and the pattern Grandma used to make them. The pattern is from 1941, and all ten pattern pieces, as well as the instructions, were still in the pattern envelope.
APRONS AND OTHER ITEMS WERE RECEIVED
When Betty's mother died two years ago, Betty inherited many boxes containing two generations of sewing projects, fabrics, and all of the other assorted items we sewers accumulate. She found about a dozen of these aprons in all different colors. They had been made by her grandmother, and most of them were still brand new. There were even more that were only partially finished. She was kind enough to pass the aprons on to her many cousins so that they, too, could share in memories of their grandmother.
A POTPOURRI OF INHERITED FINDS
Now she has to decide what to do with the unfinished quilt tops, the tatting, the patterns for fagotted collars and cuffs from 1935, and her grandmother's high school graduation dress from 1910!
HAVE YOU INHERITED SEWING TREASURES?
Have you ever acquired sewing treasures from someone special? What did you do with them?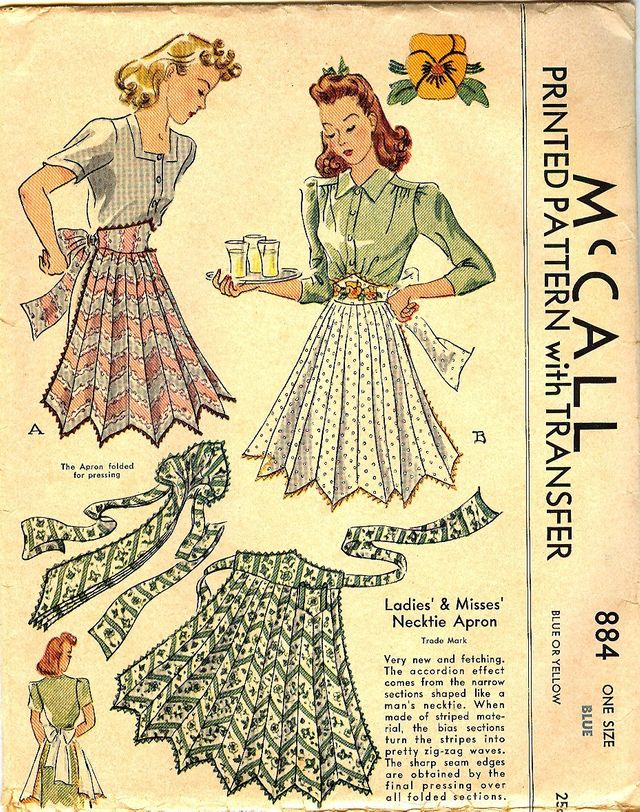 This 1941 pattern uses many of the techniques mentioned in the article about sewing with stripes in Threads issue #161.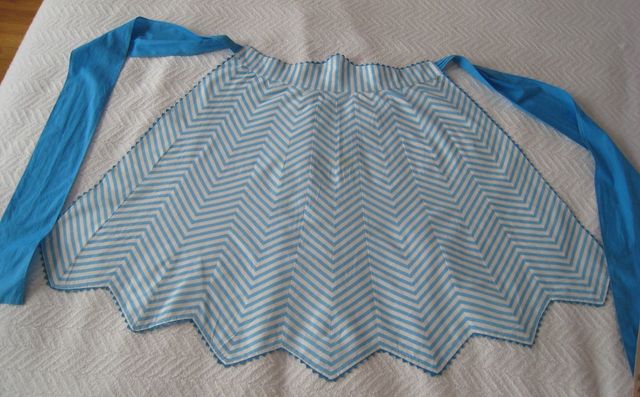 One of the beautiful aprons inherited by Betty Patton.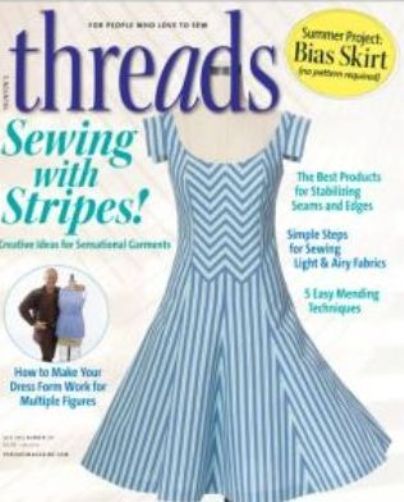 Threads June/July issue, #161