Book Giveaway: Summer Mystery Reading for the Sewing Enthusiast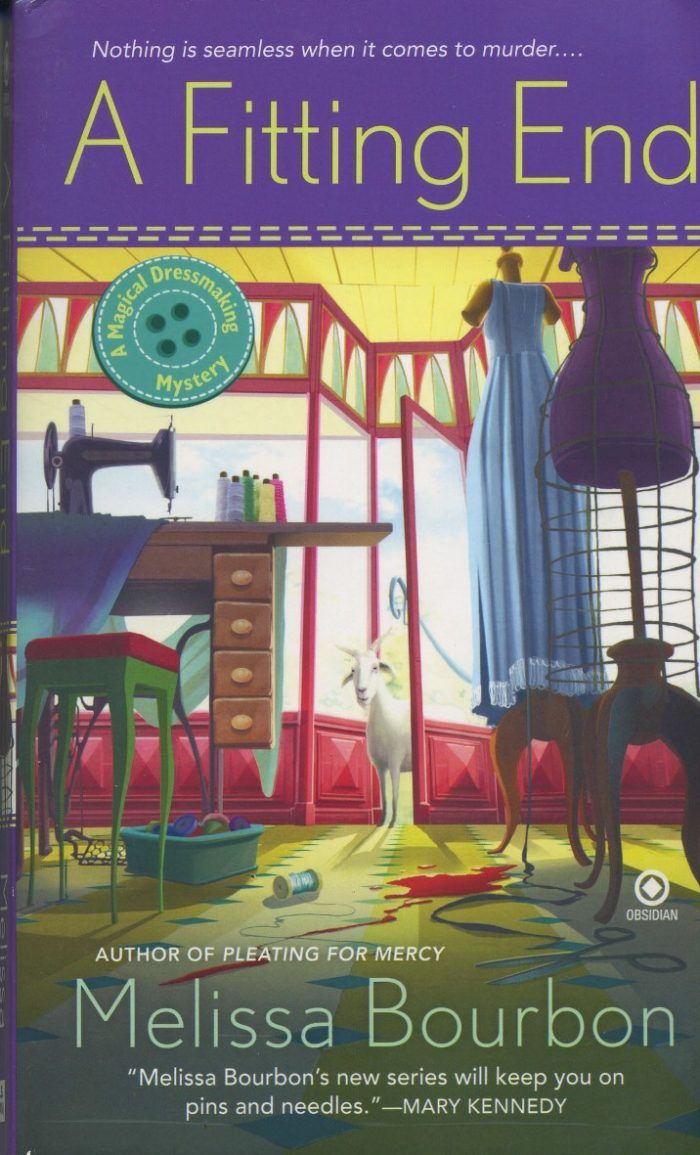 MYSTERIES WITH A SEWING FOCUS–A GREAT COMBINATION
I love to read mysteries, and I also love to sew. What better combination than to read a mystery about people who are involved in sewing? Sitting at the beach or even on our deck with a good book on a beautiful, warm, and sunny day is the epitome of relaxation for me. If that resonates with you, you'll want to read these three mysteries. Each includes an important character who also loves to sew!
"A FITTING END" by Melissa Bourbon (a signed copy)
Former Manhattan fashion designer Harlow Jane Cassidy has a gift for creating beautiful dresses. But when Harlow becomes the prime suspect in a murder investigation, she needs more than her sewing skills to unravel the mystery. (Obsidian Mystery, 2012)
"PLEATING FOR MERCY" by Melissa Bourbon (a signed copy)
All the Cassidy women possess special gifts. Harlow Jane Cassidy's is creating beautiful dresses. But she's about to discover secrets in her own family and another gift–one that reaches beyond the grave. (Obsidian Mystery, 2011)
"THE PACKAGE" by Sharon Dunn
Annie Dawson is a member of the Hook and Needle Club in Stony Point, Maine. Items unearthed in the attic of her ancestral home, Grey Gables, lead to danger, adventure and heartwarming discoveries about her own family as well as the townspeople of this charming seacoast town in Central Maine. (Annie's Attic Mysteries, 2010)
LEAVE A COMMENT AND YOU COULD WIN!
Just leave a comment to be eligible to win these three mysteries. A winner will be randomly selected on Wednesday, August 22, at midnight. The winner will be announced during the week of August 27 and notified via email.
Good luck!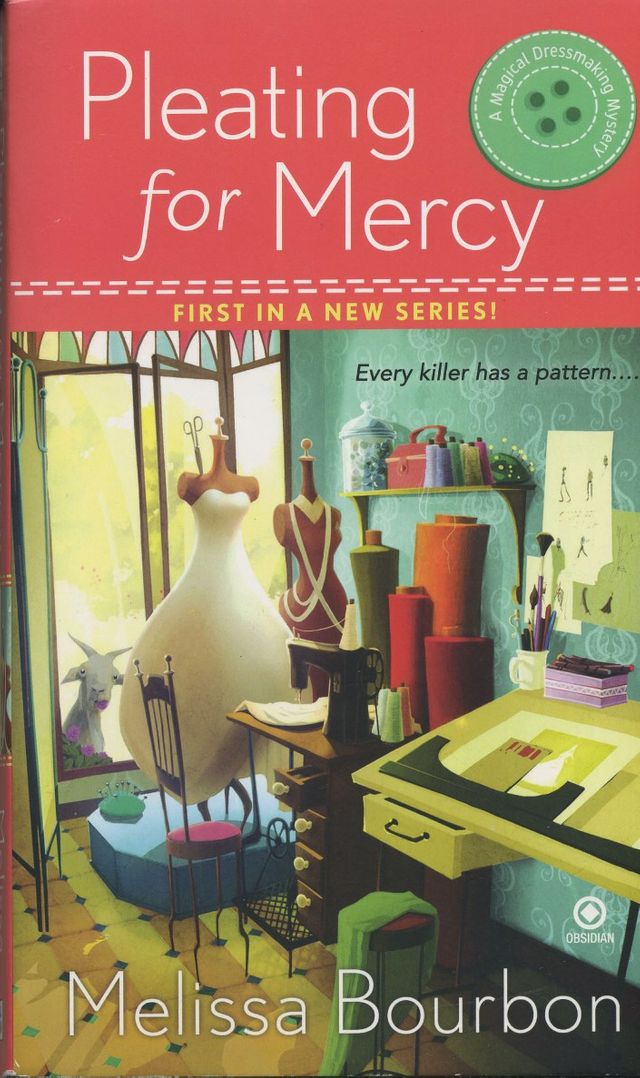 Pleating for Mercy by Melissa Bourbon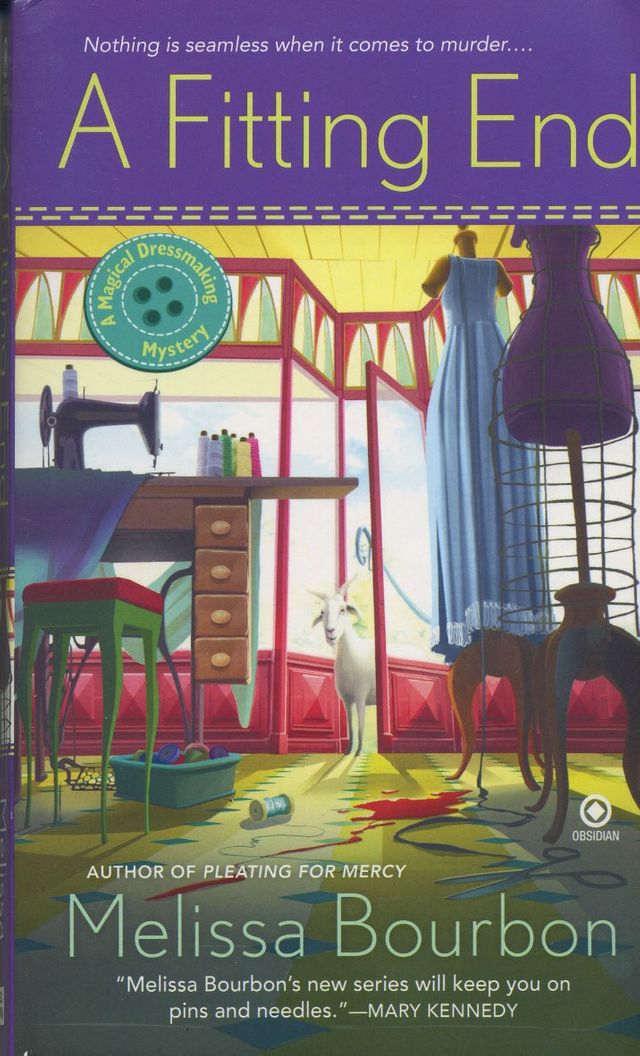 A Fitting End by Melissa Bourbon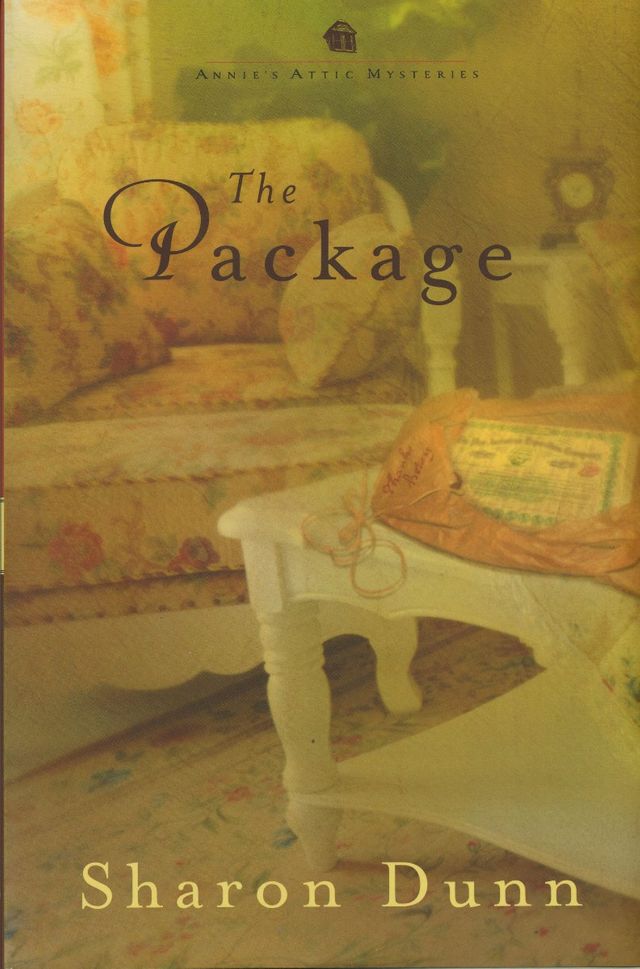 The Package by Sharon Dunn