FIT MUSEUM EXHIBIT: Ivy Style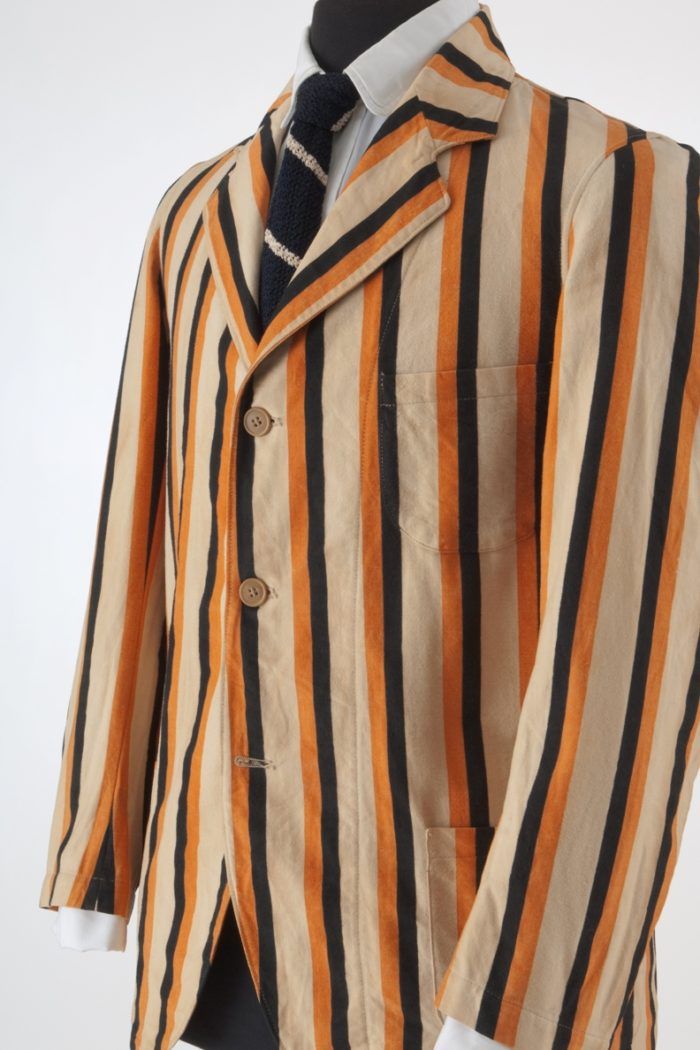 IVY STYLE
The Museum at FIT has a new exhibit opening September 14, 2012, running through January 5, 2013. Ivy Style, organized by Patricia Mears, pays homage to a classic style of dress known as the "Ivy League look." This style has existed throughout most of the 20th century and shows no signs of fading into the background. This exhibit looks at the inception of the style in the early 1900s across college campuses, its evolution, and its prominence today.
THE COLLECTION
Focusing on three distinct periods ranging from the interwar years to the revival era, the collection presents over sixty ensembles in an Ivy league campus atmosphere. Almost entirely focused on menswear, the exhibit will feature athletic wear, letter sweaters, suits, class jackets, and more. Classic items such as tweed jackets and polo coats will be included from firms such as Brooks Brothers.
A CONTEMPORARY TWIST
In addition to the classic Ivy league style, contemporary designs are included by designers such as Michael Bastian and Thom Brown who have each created an updated Ivy style.
SEE HOW IVY STYLE HAS INFLUENCED THE MENSWEAR OF TODAY!
Are you interested in seeing this exhibit? What do you think of the Ivy style? Do you think it will last another 100 years? What kinds of pieces do you hope to see represented in this exhibit?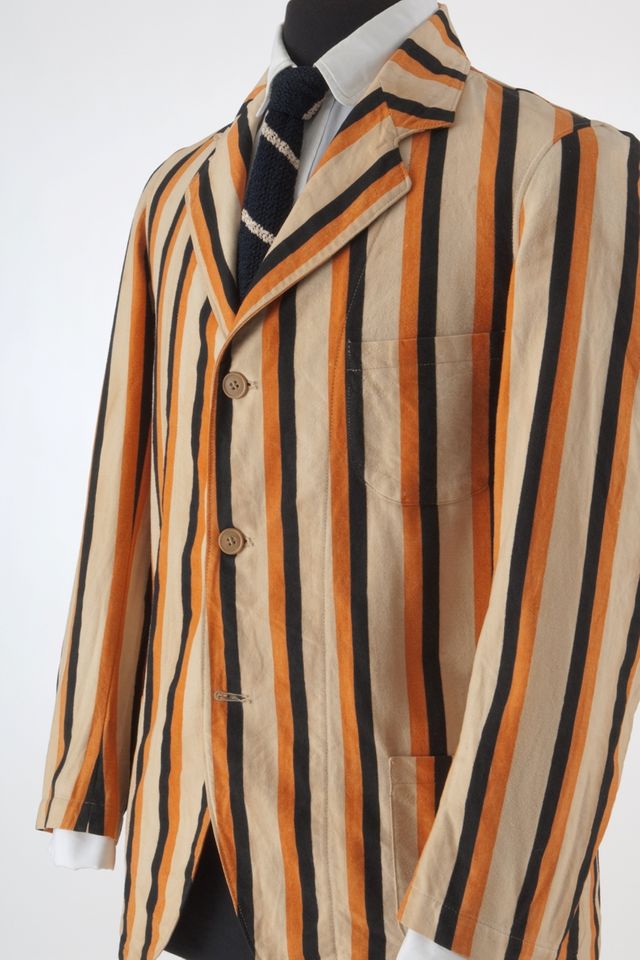 Cream, orange, and black striped cotton blazer, circa 1928.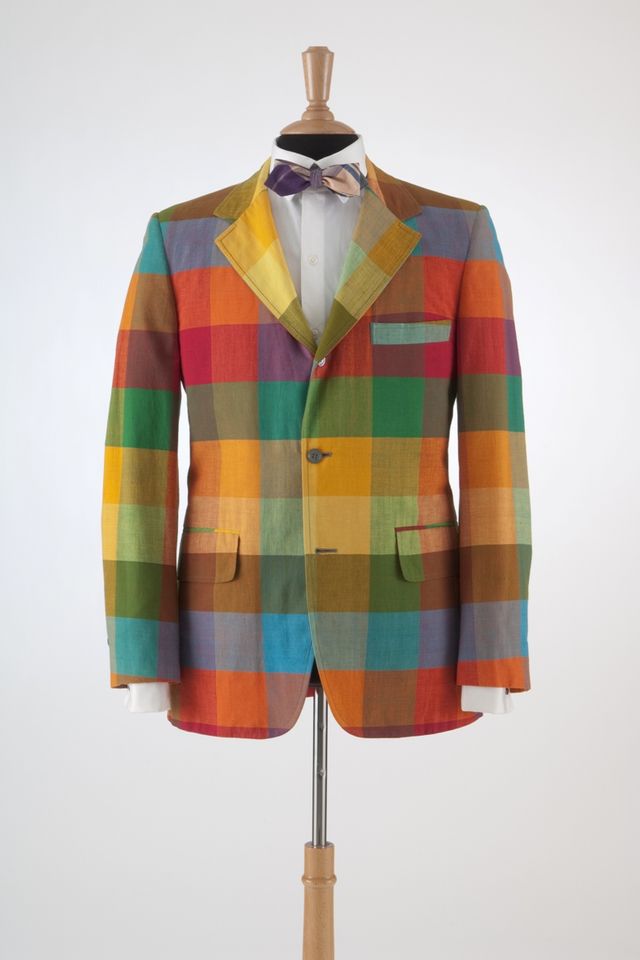 Chipp, madras jacket, circa 1970.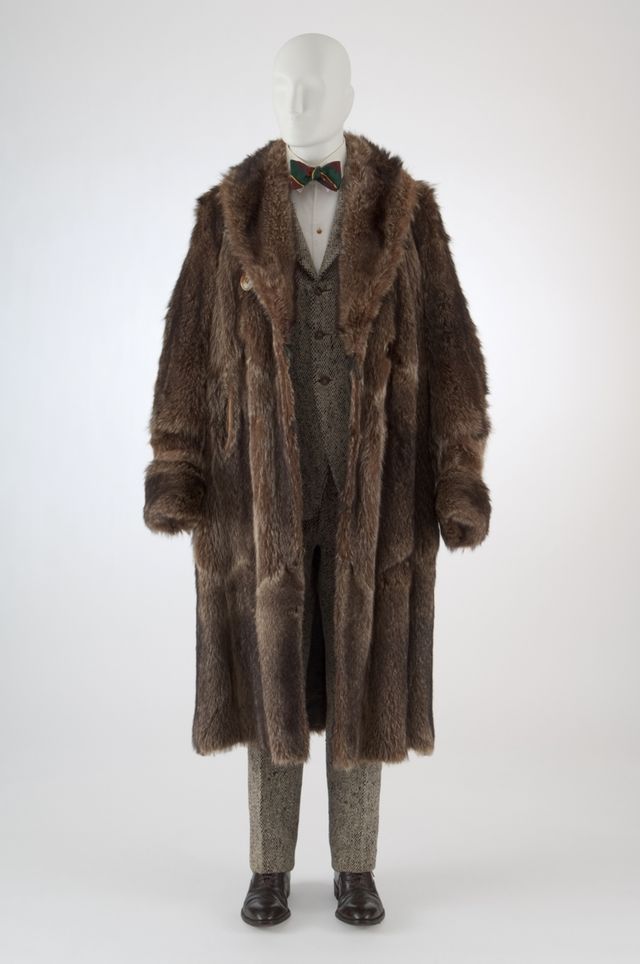 Raccoon fur coat worn by Joseph Verner Reed, Yale Class of 1926 (father of donor).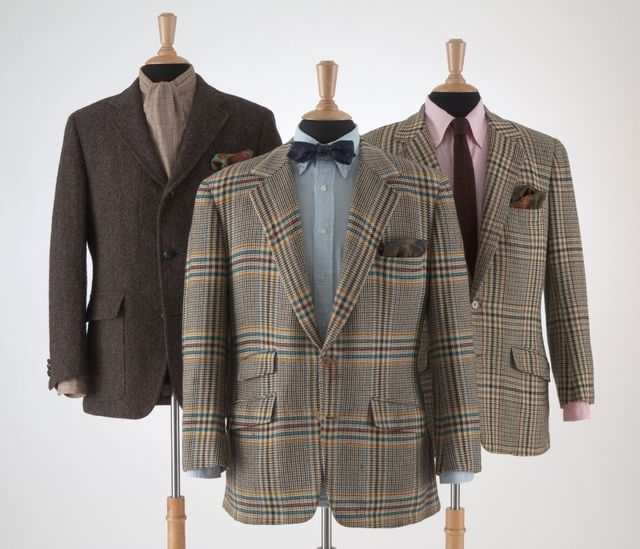 From left to right: Harris Tweed ready-made brown cashmere sport coat, dyed spun, handwoven, and finished in the Outer hebrides of Scotland, 1975; Prince of Wales Glen plaid cashmere sport coat from W. Bill, London, tailored January 10, 1968; Prince of Wales Glen plaid cashmere sport coat from W. Bill, London, tailored March 6, 1972. All owned by Paul Press of J. Press.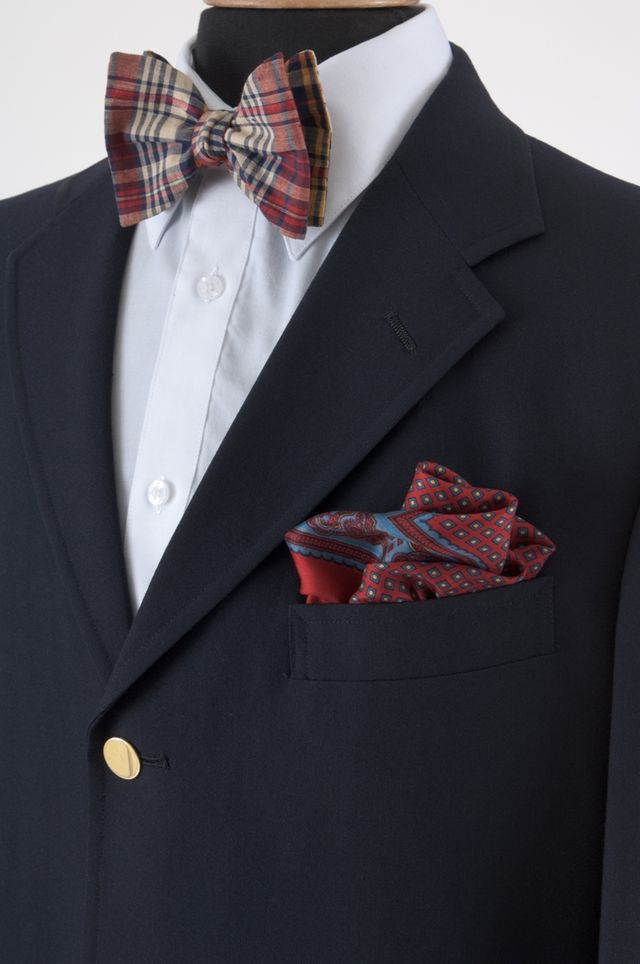 Detail of navy blazer with buttons by J. Press. Probably 1970s. From the collection of Muffy Aldrich.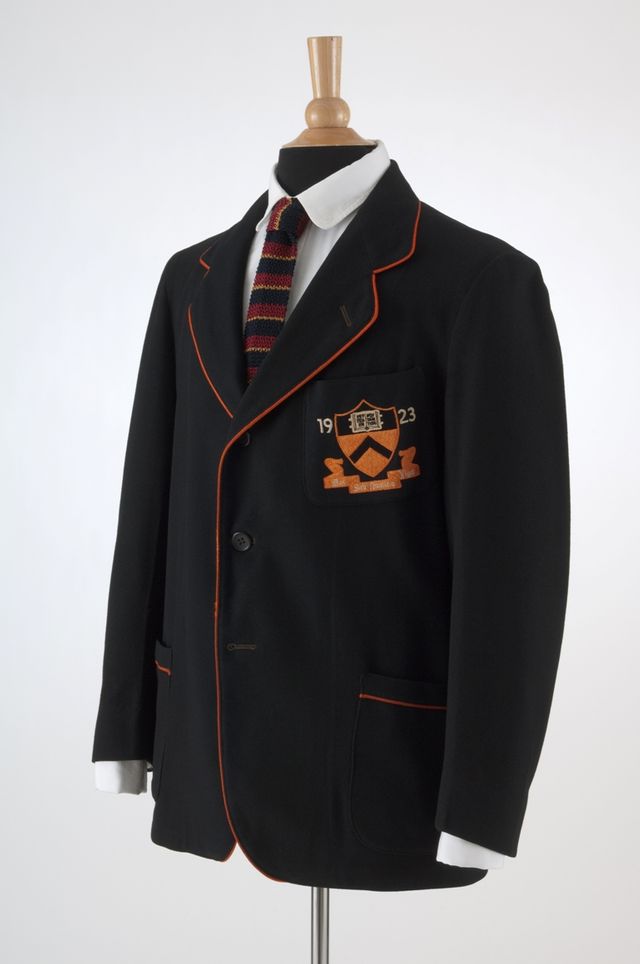 Brooks Uniform Company, black blazer with orange trim and 1923 Princeton University insignia.