SewStylish Fall 2012 is Here!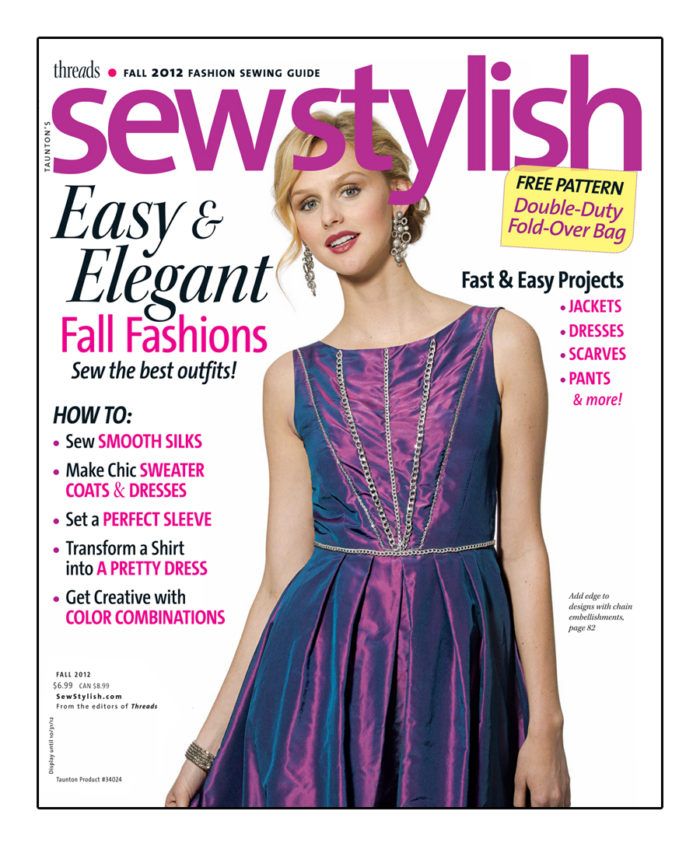 The SewStylish Fall Fashion 2012 is now available, and you won't want to miss it. It's filled with great techniques and easy-to-sew fall fashions.
The Highlights:
• Set-n Sleeves. Professional techniques for trouble-free sewing.
• Hot Hemming Tips. Creative ways to get the job done.
• Zipper Exposé. Transform a basic closure into a decorative detail.
  Online Extra:  Move a Zipper's Location
• Designer Details. Three pattern twists to add runway style.
• Snuggle Up to Sweater Knits. Secrets for sewing and finishing fabulous chunky knits.
• Follow the Curve. Rely on these essential tools for pattern alterations.
• Sew It, Style It. Make a fall wardrobe to remember.
• From Jeans to Fabulous. Turn a so-so pair into a cute suit.
• Fold-Over Bag. This big accessory expands to carry it all.
  Online Extra: Bohemian Fold-Over Bag
• Silk Charmeuse. Get great results with this lovely, fluid fabric.
  Online Extra: Sew Curved Seams in Silk Charmeuse
• Focus on Color. Develop a designer's eye for stylish combinations.
• Chain Linked. State your style with sewn-on metal.
And of course, you'll also find our regular departments:
• Designer Insider. Catch up with ambitious young pattern creater Sara Trail.
• Fabric Lab. Go on the hunt for textured faux leathers.
• Cool Tools. Wired thread, felting machines, and more.
• Fast & Fabulous. Cozy fabrics in a generous cut make a luxury accessory.
• Trend to Technique. Paint with dye for artistic streaks of color.
• Couture Know-How. Couture flowers create a stunning embellishment.