Project Runway Episode 7: "Oh My Lord and Taylor"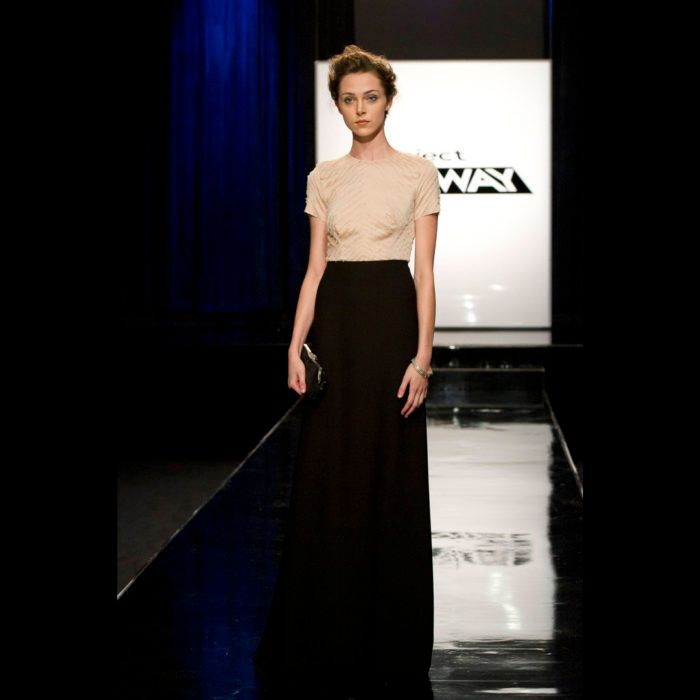 As you may have noticed from Tim's subtle hints each episode, this season Project Runway's accessory wall is sponsored by Lord & Taylor. This week's challenge asked the remaining designers to create a look that would join the 10-piece Project Runway Capsule Collection, on display at the department store chain's New York flagship store. But there's more! The winning dress wouldn't just be exhibited – it would be put into production and be sold nationwide at Lord & Taylor and LordandTaylor.com as part of the Project Runway collection. The guest judge was Bonnie Brooks, president of Lord & Taylor.
All of the designers were excited about this challenge, and took its implications seriously. To have a design put into production, to potentially see it being worn by Lord & Taylor customers is a wonderful incentive, but it also put a lot of pressure on the designers.
For some reason, the stress level followed gender lines. The male designers were calm and collected. Dmitry, Gunnar, and Ven seemed to experience very little second-guessing of their design concepts. The women, on the other hand, Elena, Sonjia, and Melissa in particular, were full of doubt about their designs and fabrics. There were tears and near collapses right before the runway show. This was definitely a dramatic episode, and I'm curious to see your responses to the unexpected ending. On to the judging!
The winner
Christopher's design. It won points for being feminine, classic, graceful. Christopher took a risk, using his fabric-slashing technique again, but it paid off in a soft, simple design that looked expensive.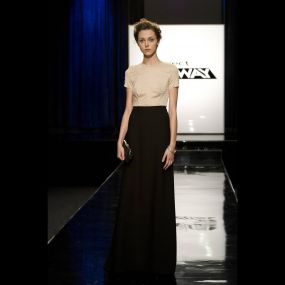 The loser…
There wasn't one! All of the designers rose to the challenge. Some had more intriguing designs than others, but no-one created a real dud. The judges toyed with Gunnar a bit. He was the last on the stage, and there was a long pause as Heidi said Gunnar, you're ……. IN!
The rest of the top three
Elena's design: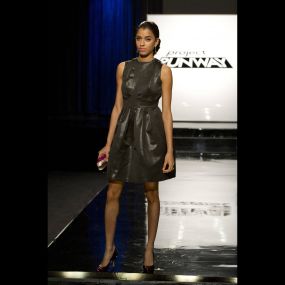 Fabio's design: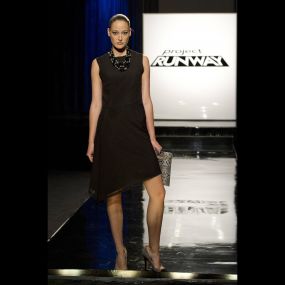 Melissa's design: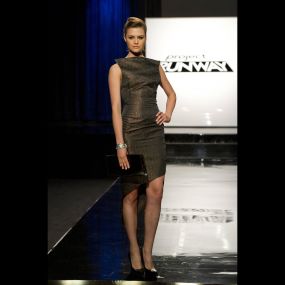 The bottom two
Alicia's design: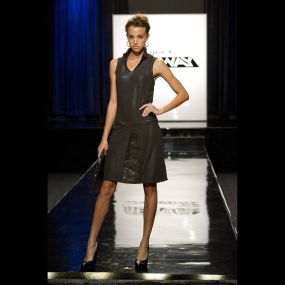 Gunnar's design: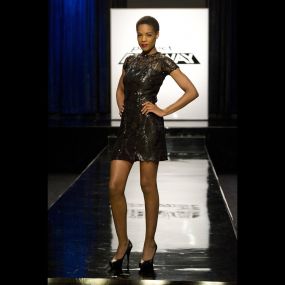 And the other designs

Dmitry's design: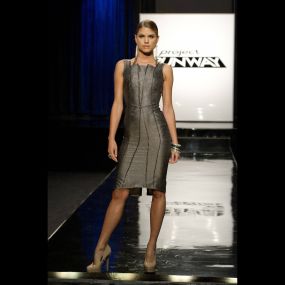 Sonjia's design: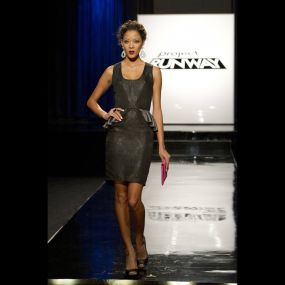 Ven's design: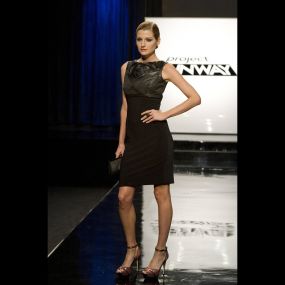 What did you think?


First of all, do you agree with the choice of 's design as the winner?
Which of the designs would you consider the best?
Which designs do you think you would buy and wear?
What did you think of the challenge and Lord & Taylor's idea to present a 10-piece Project Runway Capsule Collection?
Do you think Gunnar deserved to stay? Did someone else deserve to go home?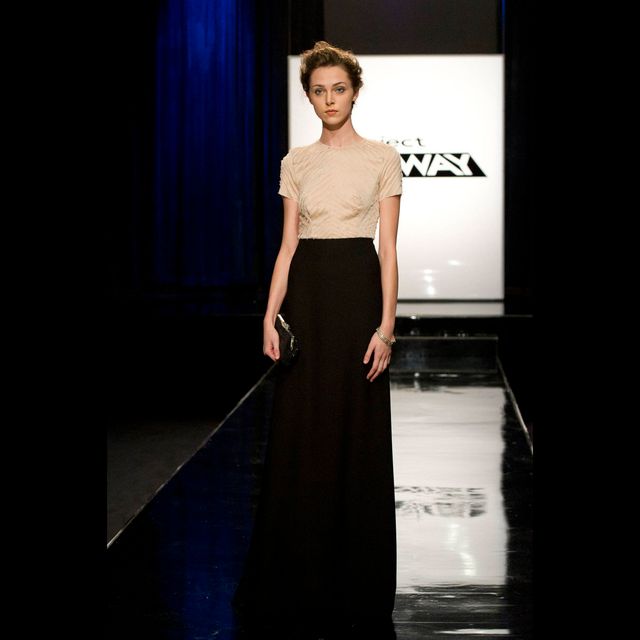 Christopher's winning design.