Making a Side Seam Read True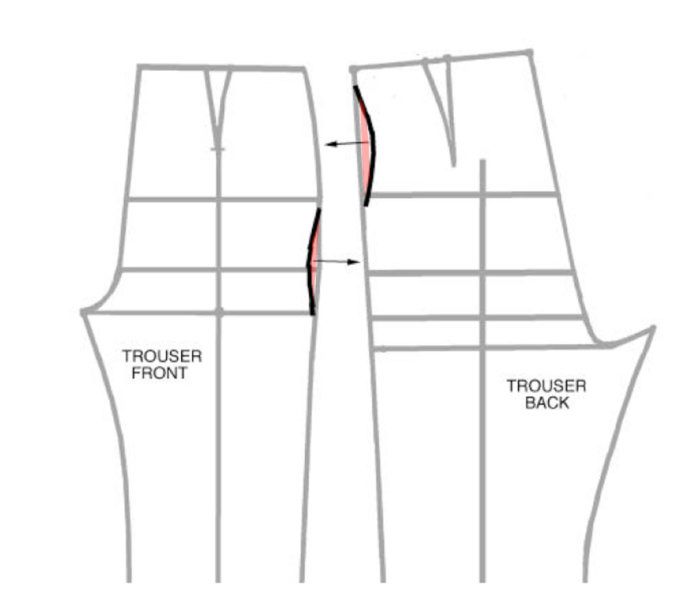 In a recent post, there was a question about how to make the side seams on a dress read true. This is another illustration of the net gain/net loss/no-net-change conversation we've been having through the articles we published, as well as the last post. The alteration to accomplish this is a no net change across a seam line.
I'm illustrating this using a trouser as my example, but the principle is the same for any garment.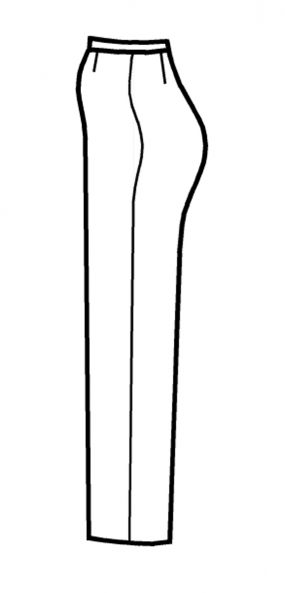 In the first picture, you see the trouser, with a side seam that isn't plumb with the floor. This happens when there is more flesh either to the front, or the back, of the midline. What's happening in the garment, is that one side "borrows" from the other, causing the seam to pull to the front or back.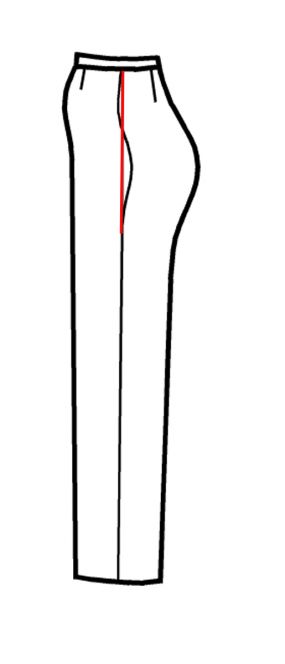 To reposition the seam so it reads plumb, take a ruler,
and draw where you want the final seam to sit. This is
the red line in the picture.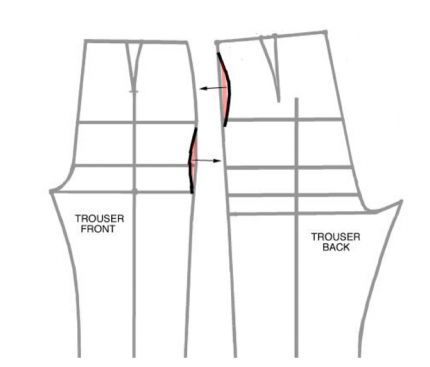 Take the muslin apart, and transfer this red line back onto the paper pattern pieces. The black line in this illustration represents the correction.
This alteration is a no net change across a seamline. You aren't going to change the total circumferences in this area, but you will just rearrange where the fabric will go.
The shaded areas on the front, and back pattern pieces are rearranged. You'll trim off the front to add to the back, and trim off the back to add to the front.
Start your 14-day FREE trial to access this story.
Start your FREE trial today and get instant access to this article plus access to all Threads Insider content.
Start Your Free Trial
Already an Insider? Log in