Project Runway Episode 9: "It's All About Me"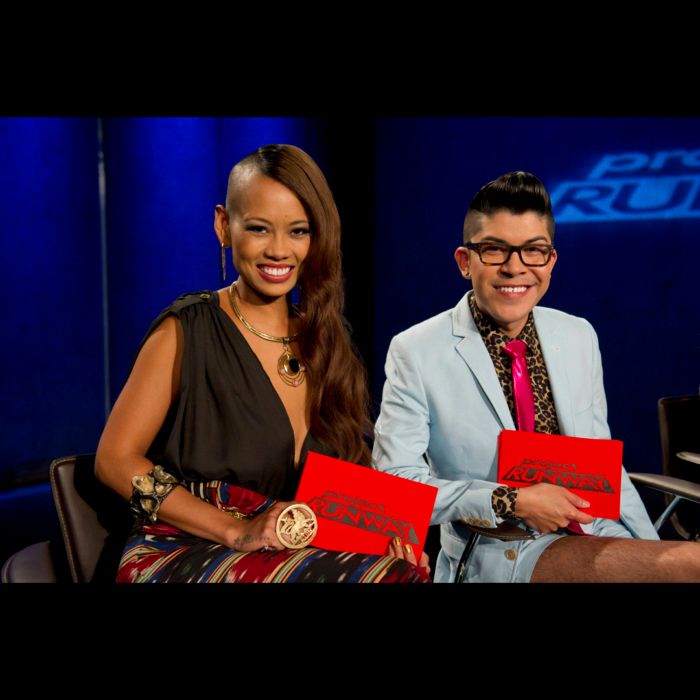 The ninth challenge was a special one from Hewlett Packard, the technology sponsor for Project Runway. The designers were asked to use their HP TouchSmart computers to create fabric prints, AND the prints had to be based on their cultural heritages. Every designer had a visit or a special video message from someone in their family to inspire memories of their culture.
The guest judges were two past-season favorites, Anya Ayoung-Chee, winner of Season 9, and Mondo Guerra, a Season 8 finalist who went on to win Project Runway All-Stars. On to the clothes!
The winner
Dmitry won, with a chic little suit. The top and the jacket's piping were in his self-designed print.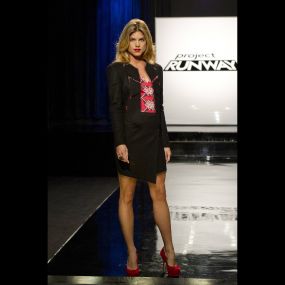 The loser
Gunnar was out. Here's what his design looked like: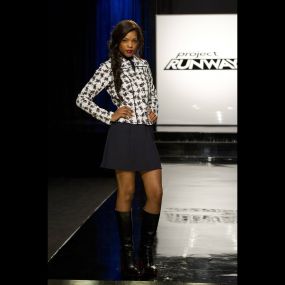 The rest of the top three
Melissa's design: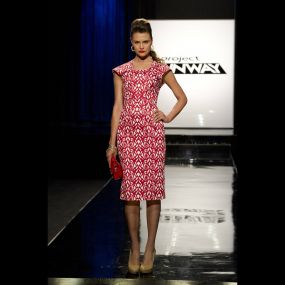 The design by Sonjia: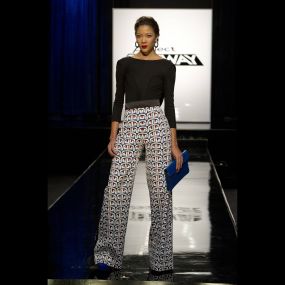 The rest of the bottom three
Christopher's design: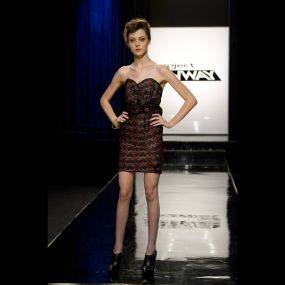 Ven's design: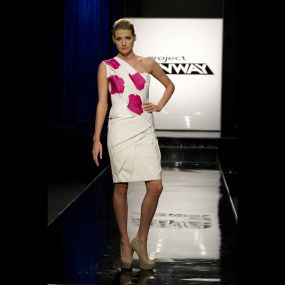 Still "In" there

Elena's look: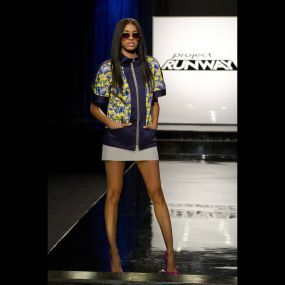 Fabio's design: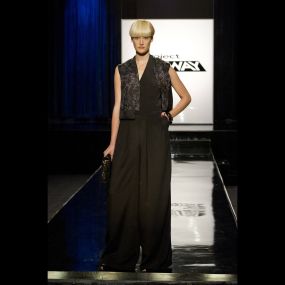 Tell us your runway recap
What did you think of the prints the contestants came up with? I thought they were quite tame for the most part! Have you ever designed your own prints? Would you like to give it a try?
What did you think of Dmitry's winning design? This is his first win on of the season. Do you think he has a chance to become a finalist?
Gunnar, once a fan favorite, is off the show. I thought he was wobbly ever since the Lord & Taylor dress challenge. What do you think? Do you think someone else deserved to go home in Gunnar's place?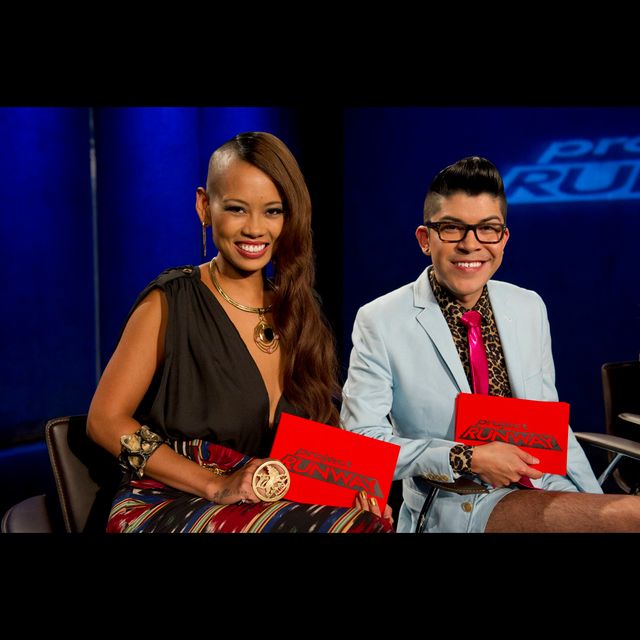 Anya Ayoung Chee and Mondo Guerra were guest judges for the ninth challenge of Project Runway's 10th season.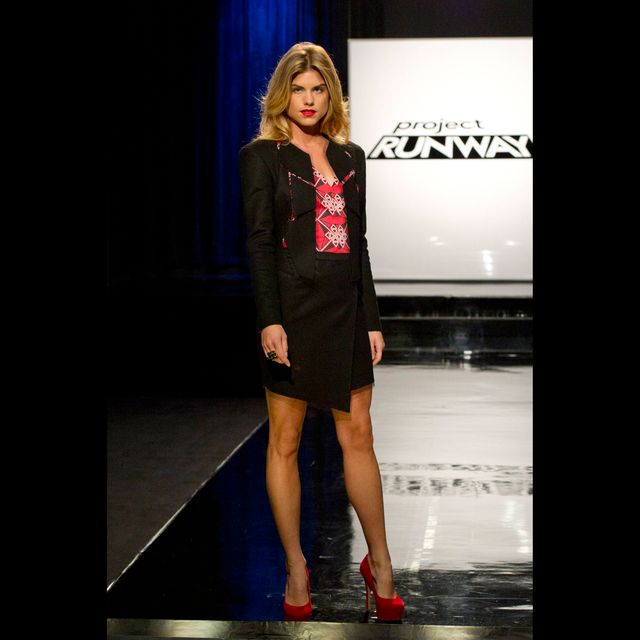 Dmitry's sharp design won the HP design challenge.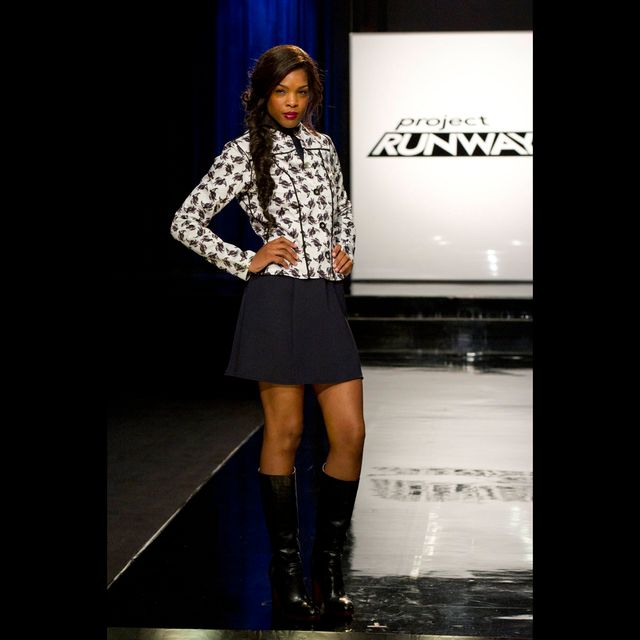 Gunnar's design didn't impress the judges. Gunnar is gone!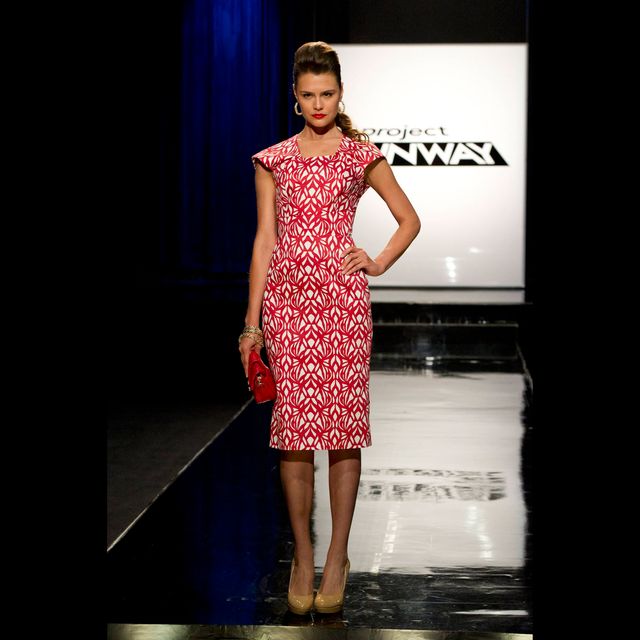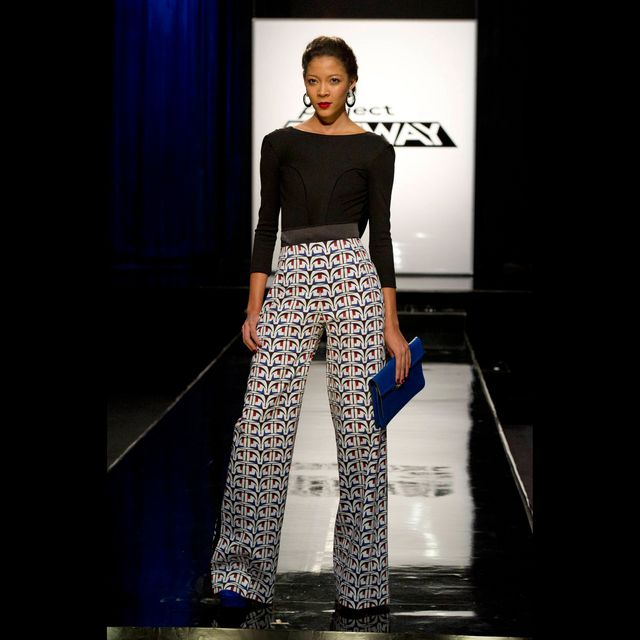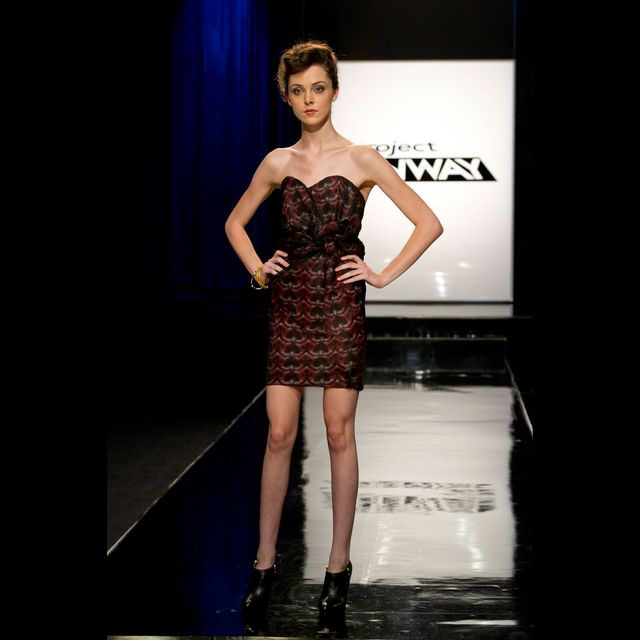 Christopher's final design.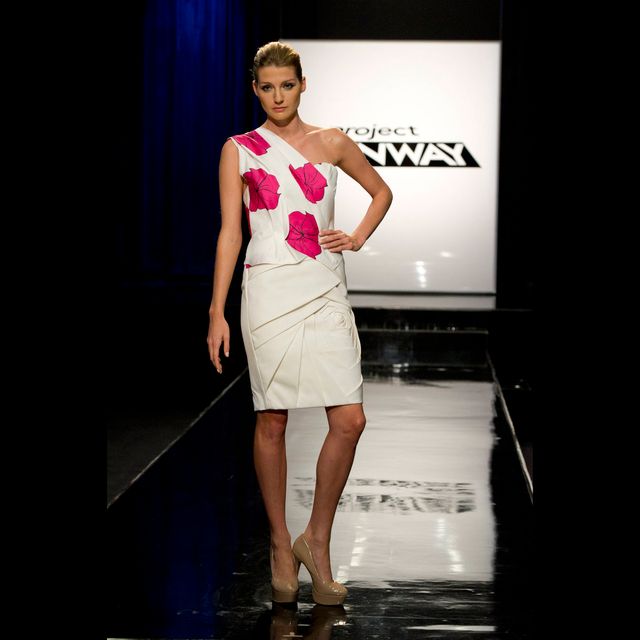 Ven's final design didn't fare so well - he was in the bottom three with Christopher and Gunnar, the loser.