Magazine Giveaway: What is the most exciting sewing destination you've been to?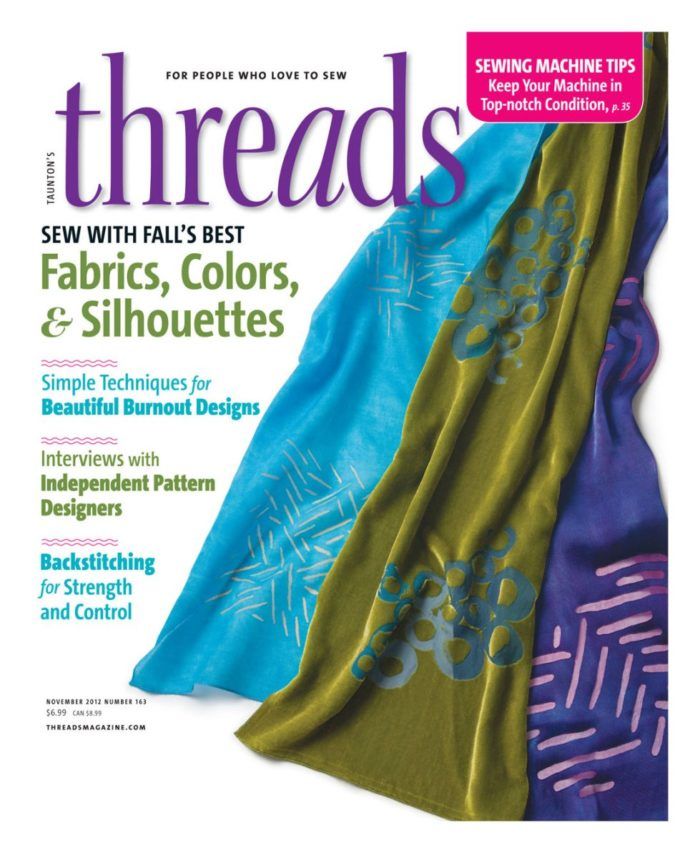 WE ASKED OUR CONTRIBUTORS WHAT PLACE WAS MOST INTERESTING
On the Contributors page of Threads issue #163, we asked our authors "Where is the most interesting place you've traveled for your work?" Most of them (because they work in the sewing field) spoke of places that provide sewing inspiration or education.
NEW YORK CITY PROVIDES SEWING EXCITEMENT
Of all the places I've traveled to, New York City provided the most sewing excitement. The first time I shopped there for fabric, I was in my early 20s searching for the perfect fabric and lace for my wedding gown. My hometown didn't have any dedicated fabric stores–Woolworth's (a small department store, now out of business) was the only place in town that carried any fabric at all. I could not believe the extensive, extravagant, gorgeous selection in the garment-district shops in New York . It was an experience I'll never forget.
YOU COULD WIN BY SHARING THE LOCATION THAT EXCITES YOU
Have you ever traveled to a location that provided sewing excitement? Perhaps, like me, you were amazed by the selection; perhaps you found educational inspiration; perhaps it was simply a small shop that had all you had hoped for and much, much more. Leave a comment below before the deadline (Tuesday, October 2) and tell us about your exciting experience. By doing so, you could win a copy of our latest issue! The winner will be announced during the week of October 8 and will also receive a winning email.
Good luck!