Read Threads on Your iPad or iPhone!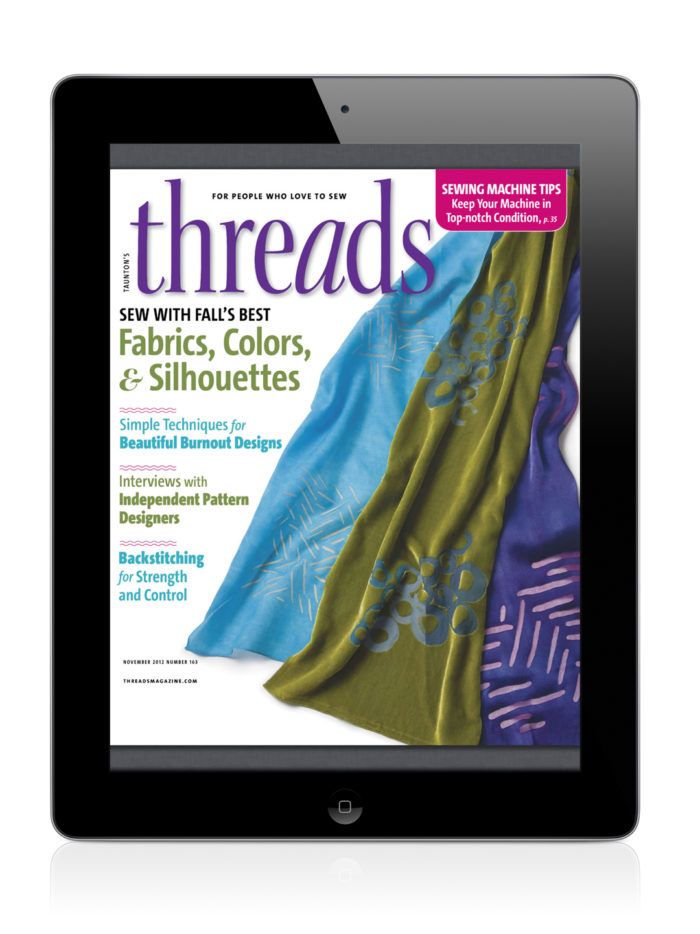 We're thrilled to announce that iPad® and iPhone® editions of Threads magazine are finally here! With the iPad® editions, you get everything you love about our print issues-and more. They are searchable, zoomable, clickable, and full of interactive extras like 360-degree garment views, pattern downloads, videos (coming soon!), and photo galleries. The app can be downloaded at ThreadsMagazine.com/apps.
What does that mean for print subscribers and Threads Insider members?
Access to digital tablet editions is free with your print subscription or Threads Insider membership. Simply download the free app from iTunes and pair your account using the "Print Subscriber/Member" option in the App's Subscription Center. Print subscribers will need your print-subscription account number which can be found on the mailing label on the front of the magazine, as well as your five digit zip code for your subscription. For Threads Insiders you will need the email address and last name associated with your account.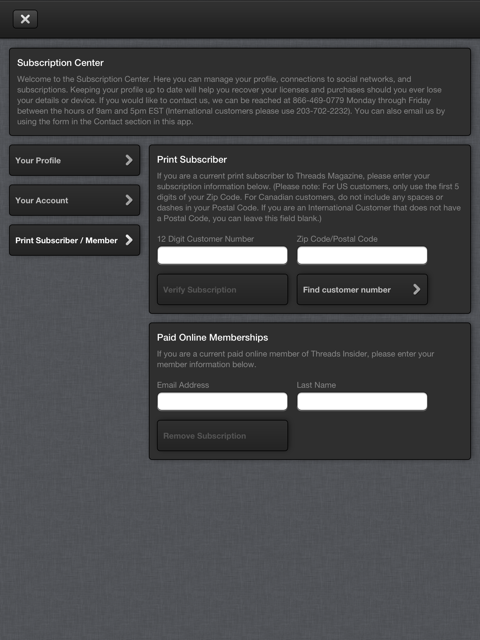 Not a subscriber or Threads Insider member? No problem. Sign up for your print subscription or Threads Insider membership today for access to your tablet version of the magazine.  
As an Insider, not only can you read iPad® editions free of charge, you'll also have access to 80+ technique videos, complete access to our exclusive Threads Insider pattern database, unlimited access to our collection of all-time favorite articles from Threads, automatic entry into monthly drawings, and special member discounts. Visit the Threads Insider homepage for more information and to sign up for a two-week free trial. Print subscribers can add Threads Insider membership for the discounted price of $12.95.
Our special publications like SewStylish and Quick Stuff to Sew are also available for purchase in the virtual newsstand. Get instant access to this great content without the shipping fees (great for international customers).
Will there be other tablet editions? 
We are working on bringing digital editions to Android and Windows-based tablets. We will notify all readers when these versions become available.
How do I download the iPad® app?
For more on how to download the latest issues of Threads and SewStylish magazine visit ThreadsMagazine.com/apps.
If you like the interactive features found in the app be sure to leave a review.
Have questions?
US and Canada customers can call customer service at 866-469-0779. International customers please call 203-702-2232. Customer Service can also be reached via e-mail at [email protected].
From all of us at Threads, we sincerely hope you enjoy the enhancements found in our iPad® and iPhone® editions.
Happy Downloading!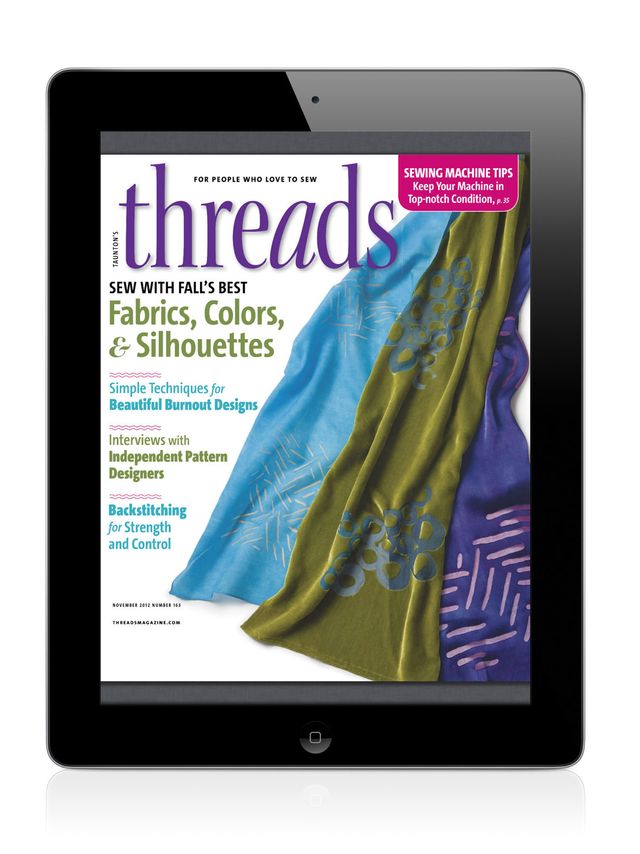 Download the app and start reading Threads and SewStylish Magazines on the iPad®.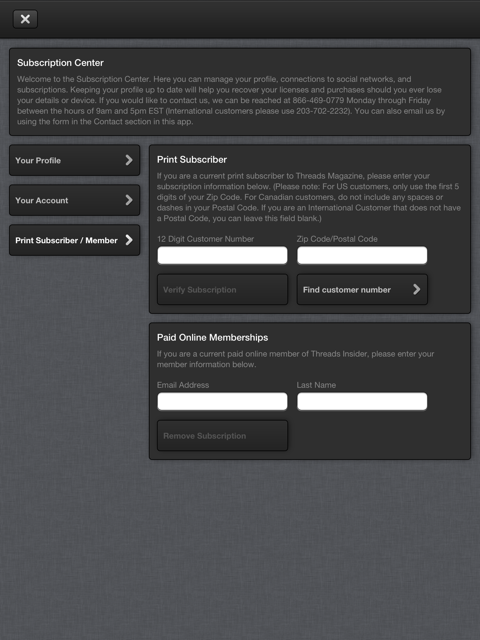 Print subscibers and Threads Insider members receive free access to iPad® tablet editions. Simply pair your app with your account and start reading.