Mood Fabrics Debuts the Mood Sewing Network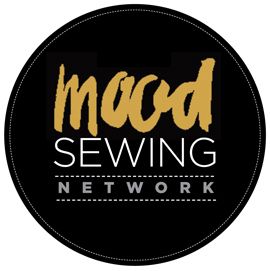 Mood Designer Fabrics, Project Runway's go-to fabric store, has recruited a group of very talented fashion sewing bloggers to help launch the Mood Sewing Network (MSN). This group of tech-savvy sewers is comprised of nine bloggers who represent a broad range of experience, expertise, and unique styles.
Each month Mood Fabrics will provide the MSN bloggers with an allowance for fabric to be purchased exclusively at MoodFabrics.com or in their NYC or LA stores. In turn, the featured bloggers will create garments using the fabrics bought and share their sewing project on the Mood Sewing Network site.
I think the sewing network will be fabulously fun way to build excitement for fashion sewing, fabrics and design. What I'm most thrilled about is the diversity in style, skill, and experience that each of the nine bloggers brings. I've browsed through this month's beautifully made garments and can't wait for next month's sewing projects. Take a look at the Mood Sewing Network, browse the bloggers' creations, and let us know what you think!
Have you ever shopped at Mood Fabrics? Do you currently follow any of the Mood Sewing Network bloggers? If so, which one(s)? What are some of your favorite garments shared by the MSN bloggers?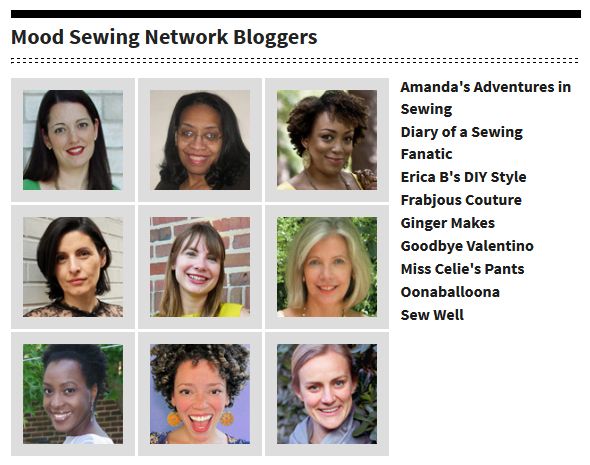 This talented group of nine fashion sewing bloggers helped launch the Mood Sewing Network.

photo courtesy Mood Designer Fabrics