Project Runway Episode 12: "In a Place Far, Far Away"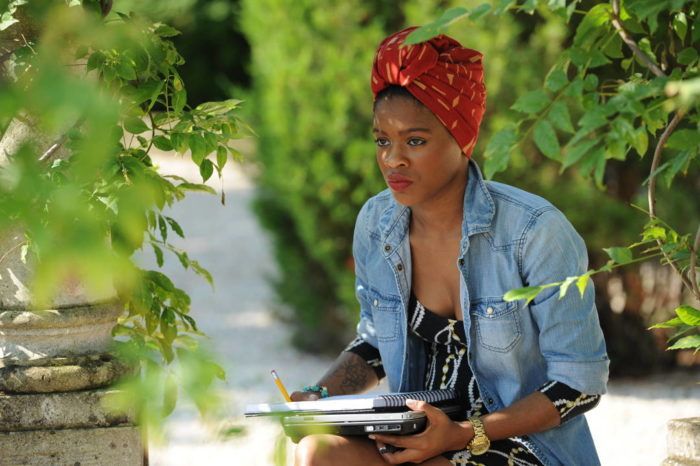 What's your definition of avant-garde?
According to Fairchild's Fashion Dictionary (one of the many references we have in the library here at Threads) it's  "Forward thinking or advanced; when referring to art or costume, sometimes implies erotic or startling." It's derived from the French for "advance guard."
The Project Runway designers struggled with the definition and the execution of avant-garde looks – plus trying to guess what the judges' definition of avant-garde is – on the most recent episode. The basis of the challenge was a new L'Oreal make-up collection, Electric Fantasie. Within the line, key products are tied to four personas: the Enchanted Queen, the Seductive Temptress (that one's a bit redundant, don't you agree?), the Wise Mystic, and the Artsy Muse. 
This episode left us with the four finalist designers, who all presented collections during Fashion Week. 
The guest judge was actress Zoe Saldana, who's rumored to be in the upcoming "Avatar 2." 
On to the results and the designs!
The winner
Dmitry won! He's been something of a dark horse, but his work has started to be more impressive as the season has progressed. Here's his look for a Wise Mystic: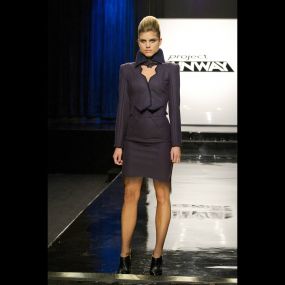 The loser
Sonjia was sent home, just short of reaching the Fashion Week finals level. Here is her Seductive Temptress look: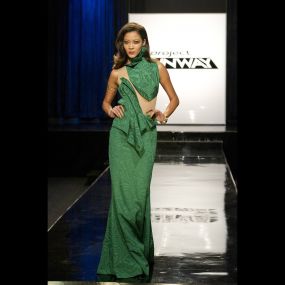 The rest of the Fashion Week contenders
Christopher, Fabio, and Melissa all got to have Bryant Park shows as well as Dmitry.
Christopher's Enchanted Queen design: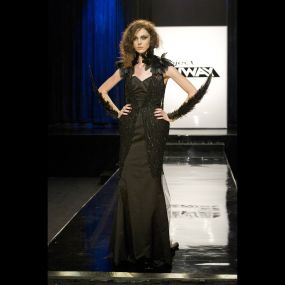 Fabio's Enchanted Queen design: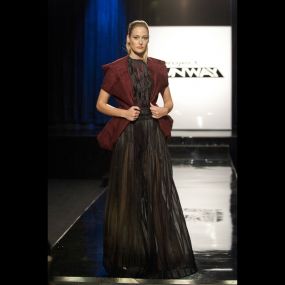 Melissa's Artsy Muse design: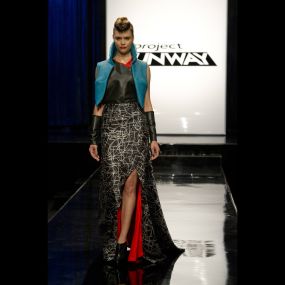 What did you think?
Did you think the designers answered the challenge for "avant-garde" looks?
There has been a lot of fan uproar about the judges' decision to keep Melissa – and send Sonjia home. How did you feel about their choice?
What was your least-favorite design?
Which designer's collection are you most excited about seeing at the Fashion Week episodes?
What's your winner prediction?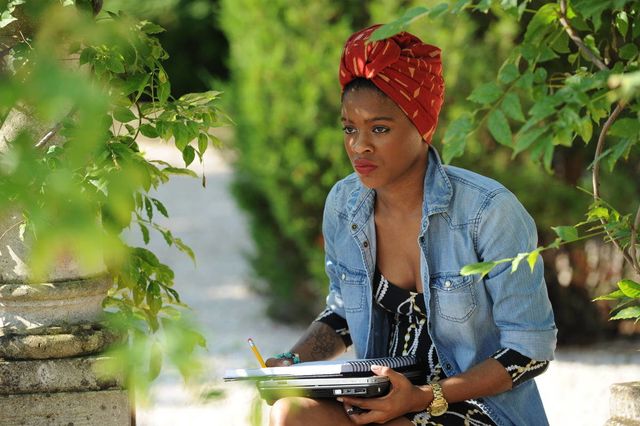 Sonjia gets leafy inspiration for the 12th challenge on Project Runway's 10th season.