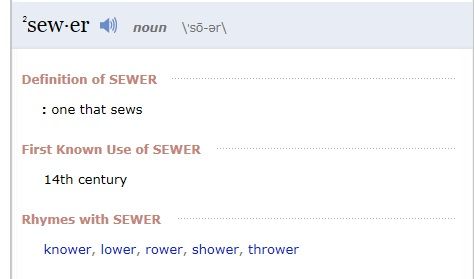 This may be opening a can of worms, but I'm curious. How do Threads readers refer to themselves in terms of their sewing hobby? Are you a "sewer" or "sewist"?
According to the Merriam-Webster Dictionary and others, the first known use of the word "sewer" to mean "one who sews" occurred in the 14th century. Over time, a variety of terms have evolved to describe those who sew garments. "Sewer" remains the often-used term, but "sewist" is popular, especially among sewing bloggers and those who post on Instagram and other social media. Let's take a look at ways to describe ourselves as practitioners of our favorite hobby.
The gender argument
We have read arguments that "sewist" is preferable to "sewer" because it is genderless. We agree that it is gender nonspecific, but "sewer" is equally inclusive. If you are interested in a nonfeminine term, then it is best to avoid "seamstress" or "sempstress," which share a traditionally feminine suffix. Speaking of suffixes . . .
The suffix question
Some individuals prefer "sewist" because they see it as a combination of "sew" and "artist." It is more likely an example of a basic method of forming a noun from another word (usually a noun, but not always), by adding the suffix "ist." In standard English, this ending is typically affixed to nouns to form another noun meaning "someone associated with or in some way involved with" the noun. Examples are wide-ranging: "violinist," "biologist," "Buddhist," and so on. In many of these cases, the root noun is somewhat conceptual or even spiritual.
Typically, to create a descriptor noun from a verb, to indicate a person who performs that verb, one adds "er" or "or" at the end: "hairdresser," "woodworker," "sailor," "editor," and so on. "Maker" is a favorite term these days for anyone who creates just about anything tangible. It brings to the fore the way the "er" suffix is associated with hands-on craftsmanship.
Thus, some may prefer "sewer" because it comes closer to their understanding of sewing as a practical skill, even if they also exercise artistic creativity in their sewing practice. A "sewer" is someone who sews. We could argue that "sewist" suggests someone who is not serious about sewing, or who thinks about it, but doesn't get to their machines very much. However, the people we know who call themselves "sewists" are deeply committed to the process of sewing and do a lot of it. Even if they call themselves sewists, they are also sewers.

First use of "sewist" in print
"Sewist" is not a recently invented term. To find out when and how "sewist" got into the English language, we did the sort of online research most folks will undertake, and found conflicting information. In a number of sewing-related sources (including this very website), authors state that the earliest appearance was in 1964, in a British science publication. This date turns out to be off by nearly 100 years.
A search through some American newspaper archives brought up a mention as early as 1868, in the Times-Democrat of New Orleans. In this citation, the word is used in the phrase "amateur 'sewist'." Additional citations from newspapers well into the 20th century employ "sewist" to indicate a female home sewer. Individuals who sewed professionally were more frequently called "seamstresses," "dressmakers," or "tailors."
In most of the early instances, the word "sewist" is set in quotation marks, suggesting that it was not considered a legitimate example of the English language, and/or that it described a woman whose sewing activity did not produce income and, therefore, was of little consequence. Why did the word "sewist" have this apparently dismissive connotation?
The gist of "ist"
As it happens, the suffix "ist" was under fire at the end of the 19th century in other contexts. In 1894, a London newspaper published a grumpy article by J.T. Carrington, editor of Science-Gossip, a popular science magazine. Carrington objected strongly to the adoption in the British press of the word "scientist," which had, since the 1830s, been promoted as a parallel with "artist." "Scientist" was supposed to describe those active in a wide range of scientific fields, the way artist encompasses many types of artists. However, many scientific researchers pushed back, preferring to stay with the term "man of science," as a parallel to "man of letters." In a few decades, this was strongly disapproved of by the increasing number of women in scientific fields.
In his argument against "scientist," Carrington said "Why not speak of  . . . a sempstress as a 'sewist,' or a conchologist as a 'shellist'? All these words . . . are equally abominable with 'scientists.' " His article prompted a hot debate in the press, part of which stemmed from the fact that many in Britain considered "scientist" an Americanism, and, therefore, inferior or improper usage. It was also thought in Britain to be faintly tinged with charlatanism. (Is a scientific charlatan a charlatanist?)
These intellectuals seem to have had a snobbish attitude toward the introduction of new words where older words existed. In particular, they disliked using "ist" to create a descriptor noun from verbs or tangible nouns. Carrington's argument is indicative of how language was used to police perceived professional status during this era. (Frankly, we doubt he thought much of sewing as a line of work, but he did seem to respect the traditional word for someone whose job was to sew.)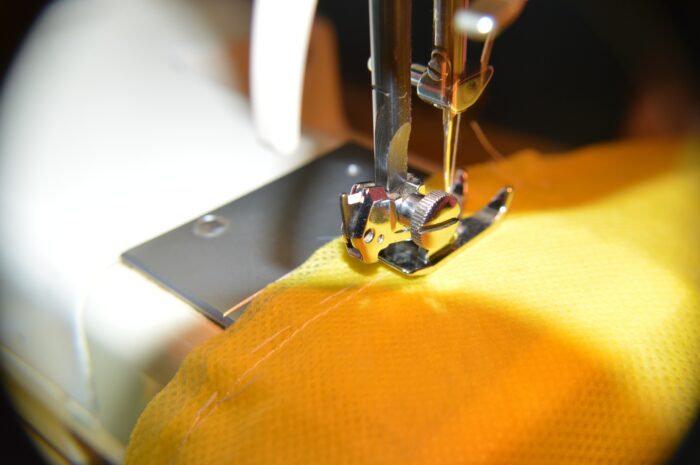 New meaning for an old word
"Sewist" continued to appear intermittently into the first half of the 20th century, primarily to describe amateur female sewing enthusiasts or women for whom sewing was just one of many areas of domestic labor. However, by the late 1990s, in a pleasing turn of events, there's an uptick in newspaper articles that talk positively about the word "sewist." They generally define a "sewist" as someone who sews for fun, relaxation, and creativity.
This new meaning gained traction in the early 2000s, and was possibly made more acceptable by the introduction, in 2005, of Janome's "Sewist" machine model, which continued to be advertised through 2016. We also found an advertisement from 2013 seeking "Industrial Sewists" for apparel manufacture. This role would, in the past, have been advertised to "seamstresses." Here, "sewist" seems to be an attempt at gender inclusivity and modernity.
Out with the old, in with the old
At least one article mentions the rejection of "sewer" because of unpleasant associations with its heteronym, the conduit for wastewater. If this similarity is a source of discomfort to someone who sews, they should certainly switch to "sewist."
"Sewist" has been embraced by a new generation of sewing enthusiasts, who seek a less traditional moniker. They may not realize that the word has been used for more than a century and a half, often in a condescending manner. During all but the last 20 years or so, the term has not been free of sexism, no matter how genderless it may sound.
If we, as a community, choose to adopt "sewist" in place of, or in addition to, other expressions, we should understand its background. When we do, we can reclaim the word and imbue it with the sense of joy, creativity, and purpose we find when we sew.
---
Editor's note: This article was first authored by Stephani L. Miller, former Threads special projects editor, and more recently revisited and written in 2022 by Carol J. Fresia, Threads senior technical editor.