BOOK GIVEAWAY: "American Menswear"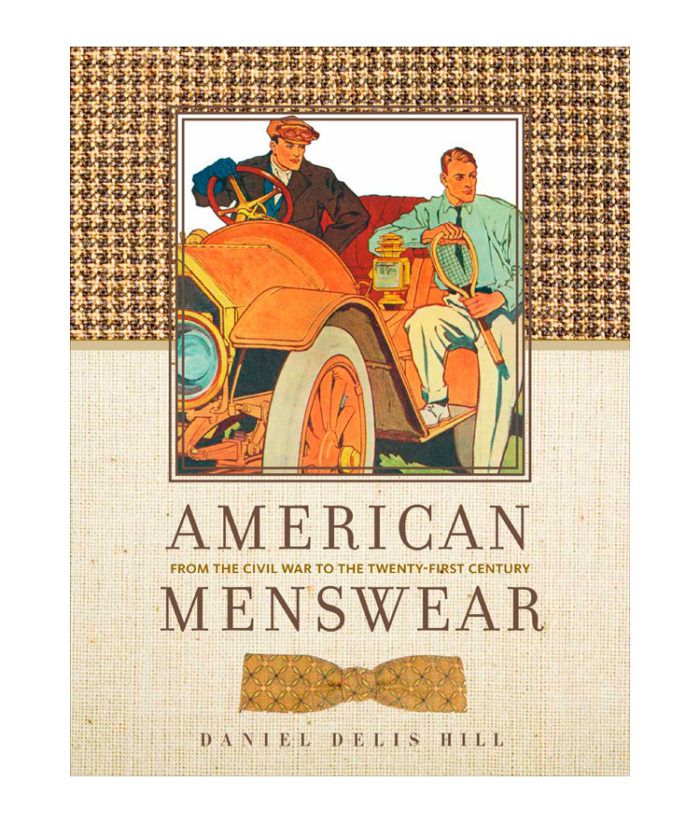 PREVIOUS THREADS BOOK FEATURE

The book American Menswear by Daniel Delis Hill was featured in the Notions department in a past issue of Threads. This book gives extensive details on menswear ranging from the Civil War to the twenty-first century. Each chapter covers an era of mens fashion. This is a great book to help explore the history of fashion.
It's surprising to see the rapid changes especially due to the social developments, as Hill describes. With each chapter Hill shows how technological advancements, global and national events, and simply an evolving culture form the many parts to menswear. He includes all aspects of menswear, from hats to sportswear to underwear.
CIVIL WAR TO THE 21st CENTURY

This book examines evolving ideas and ideals of masculinity across two centuries of American history. Hill doesn't keep a shallow look, but deeply considers the events and attitude of the time periods to understand the choices of mens dress. This is a great resource when it comes to costume history. This is an excellent addition to any art library.
YOU COULD WIN THE BOOK!

Which era would you find most fascinating? Share your thoughts in a comment, and you'll be entered into our drawing for a copy of this book. Just leave your comment prior to the deadline–11:59 pm EST, November 12, 2012. The winner will be randomly selected and announced during the week of November 15. The winner will also be notified via email.