Using Buttons as Embellishment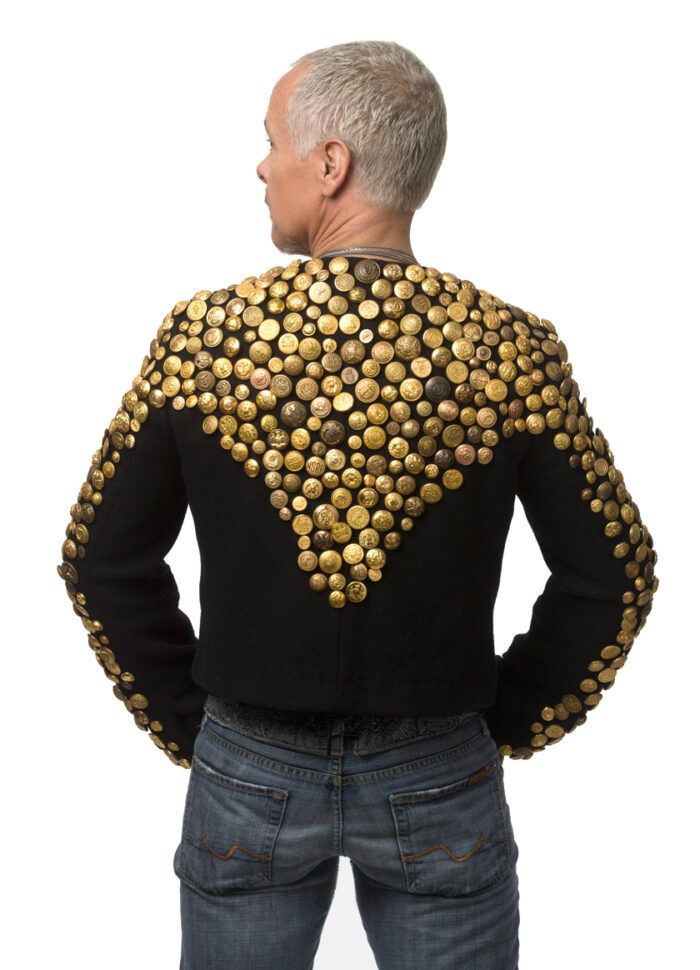 This is the project I teased earlier, and now am presenting for your enjoyment!
Recently I was given about 75 pounds of antique uniform buttons, primarily gold ones. The variety and quantity were dizzying, but I was determined to cover a jacket with them.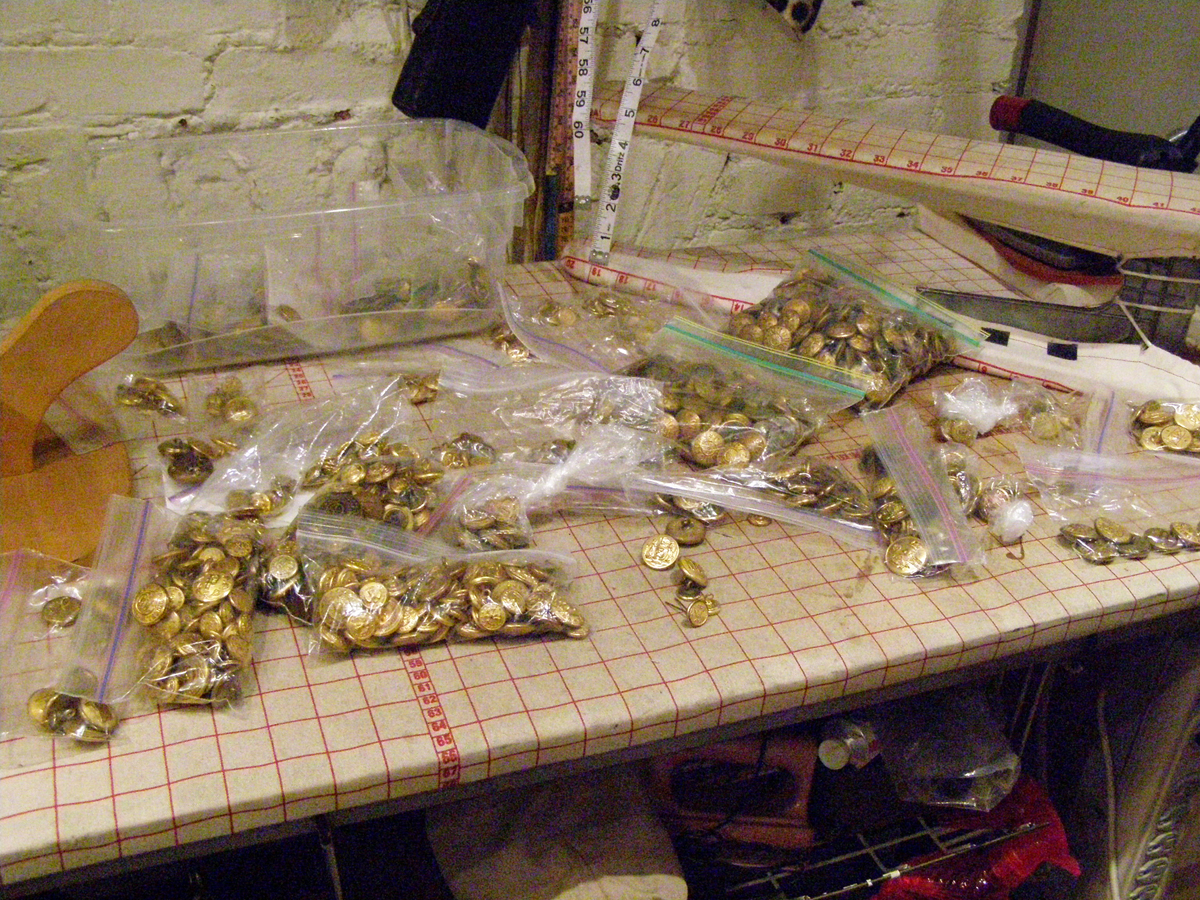 I have a short jacket pattern that I like making, so I decided to make this piece from black wool Melton–it's a dense fabric that will hold the weight of so much metal hanging from it.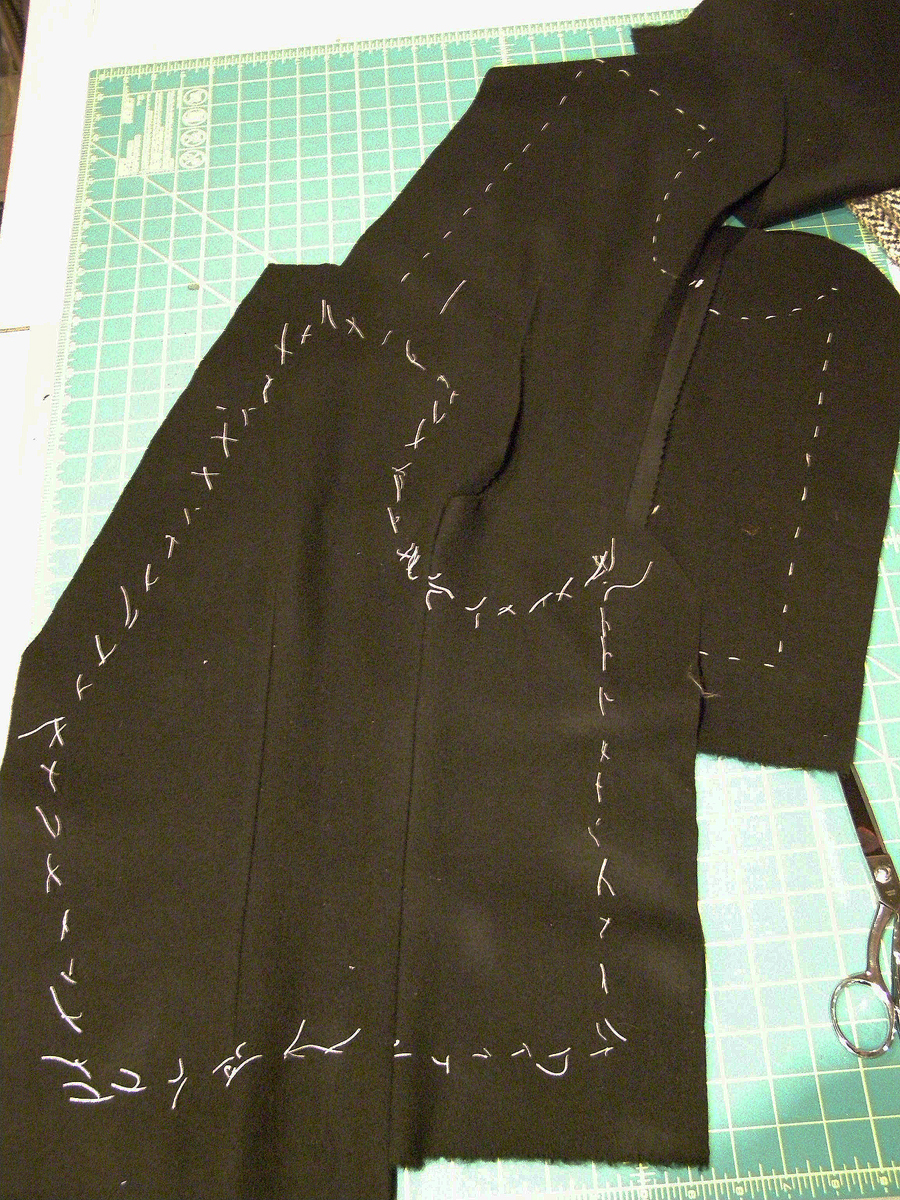 To make a project like this, you need to thread mark the stitching lines, and sew some of the seams before applying the buttons. Notice I've left quite a bit of fabric around the stitching lines; this is so I have enough fabric to accommodate shrinkage that occurs when the buttons are applied.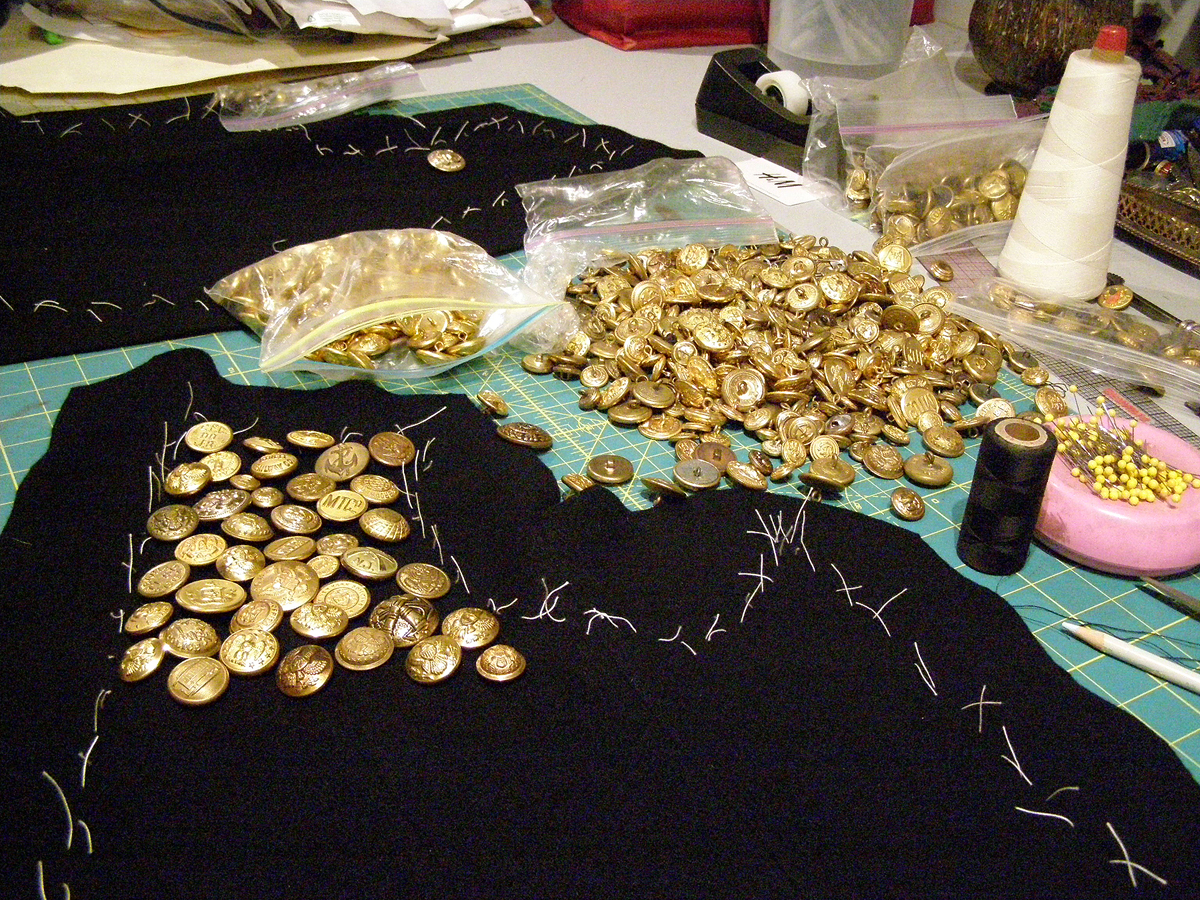 I decided to work from the shoulders down, applying the buttons evenly to front, back, and sleeves. I did this in the event that I might run out of buttons–then I wouldn't have one piece done and another bare. As it turned out, that wasn't a worry.
By the way, the teaser photo was the sleeves.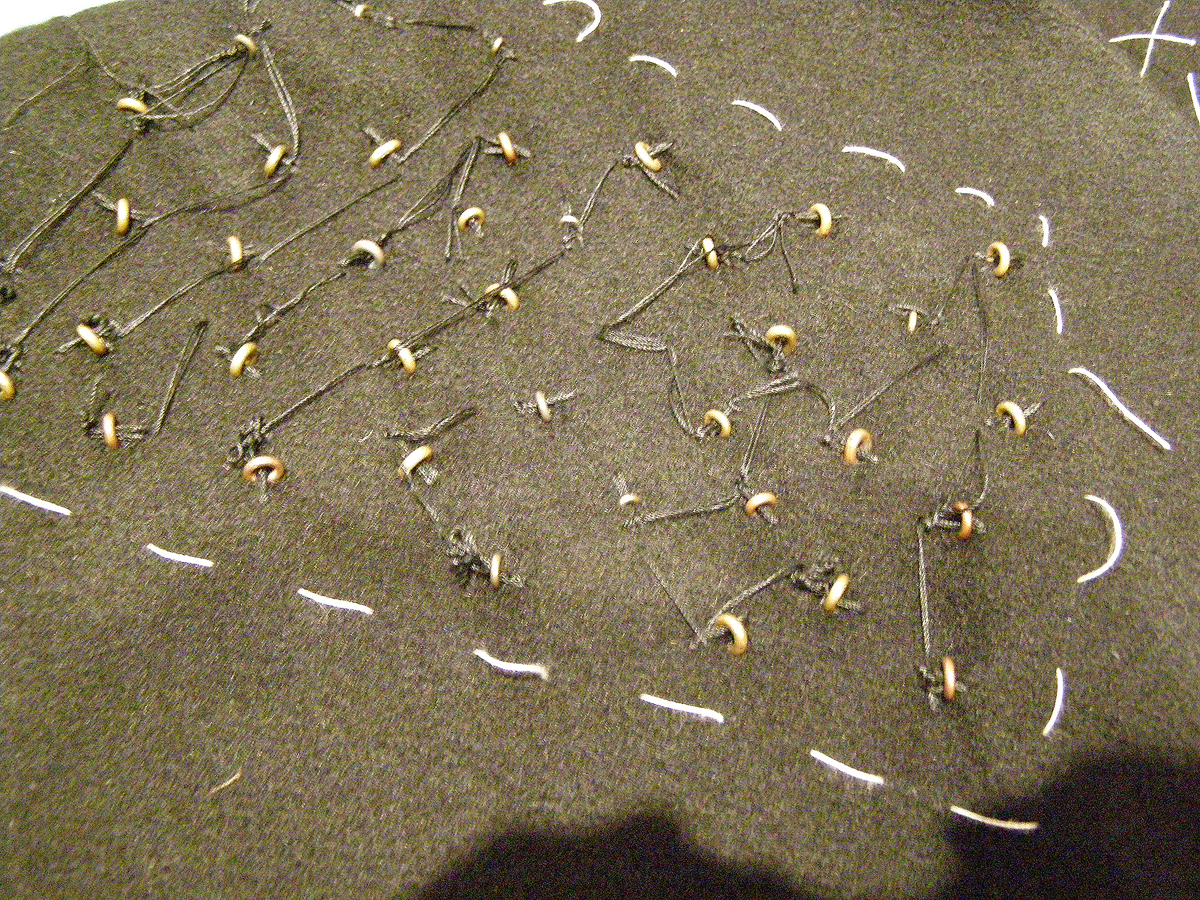 This is a view from the wrong side–I decided to punch holes through the wool, push the shanks through the fabric, and stitch from the back. This made it much easier to sew, and the buttons don't wobble on their shanks, as they would have done if I'd just sewn them to the surface of the fabric.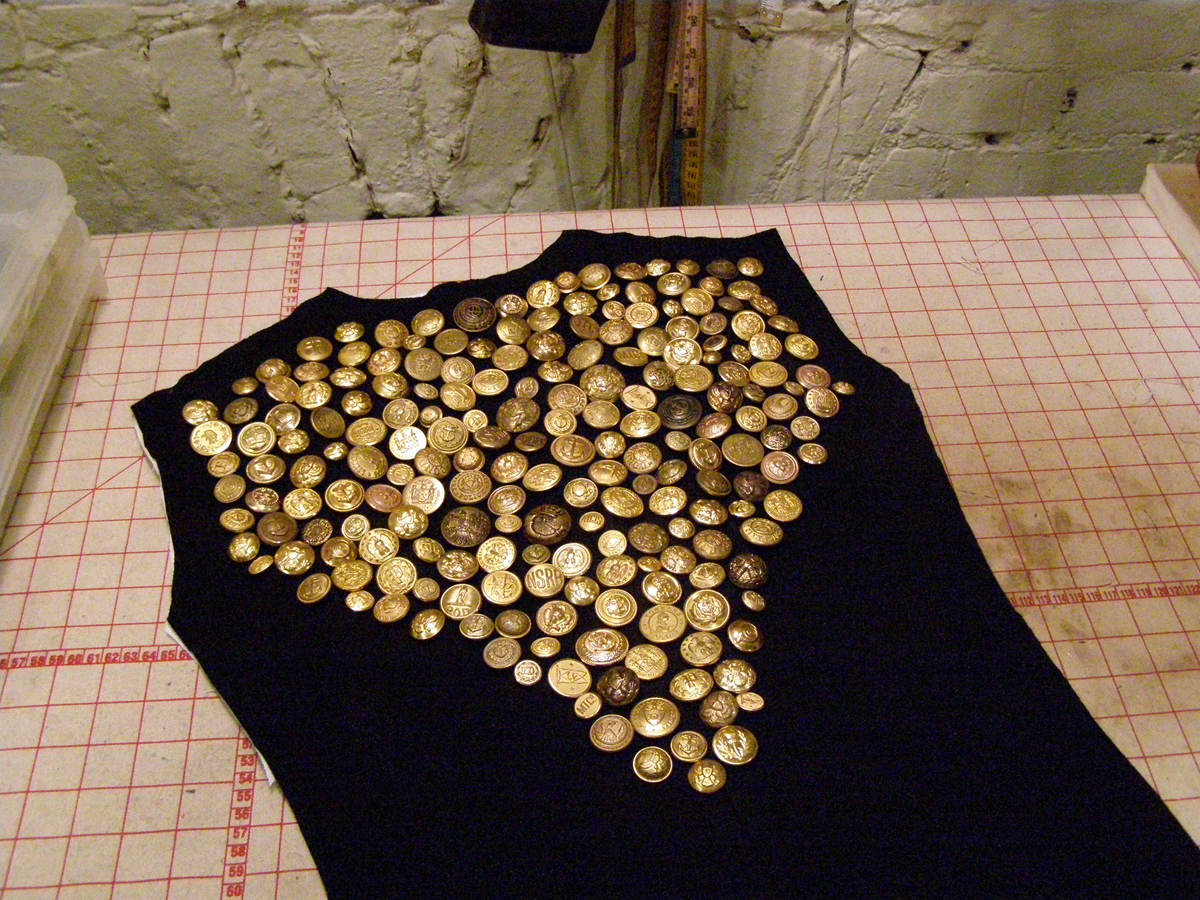 This is the jacket back–I decided to make a "yoke line" with the buttons, to make my shoulders look wider.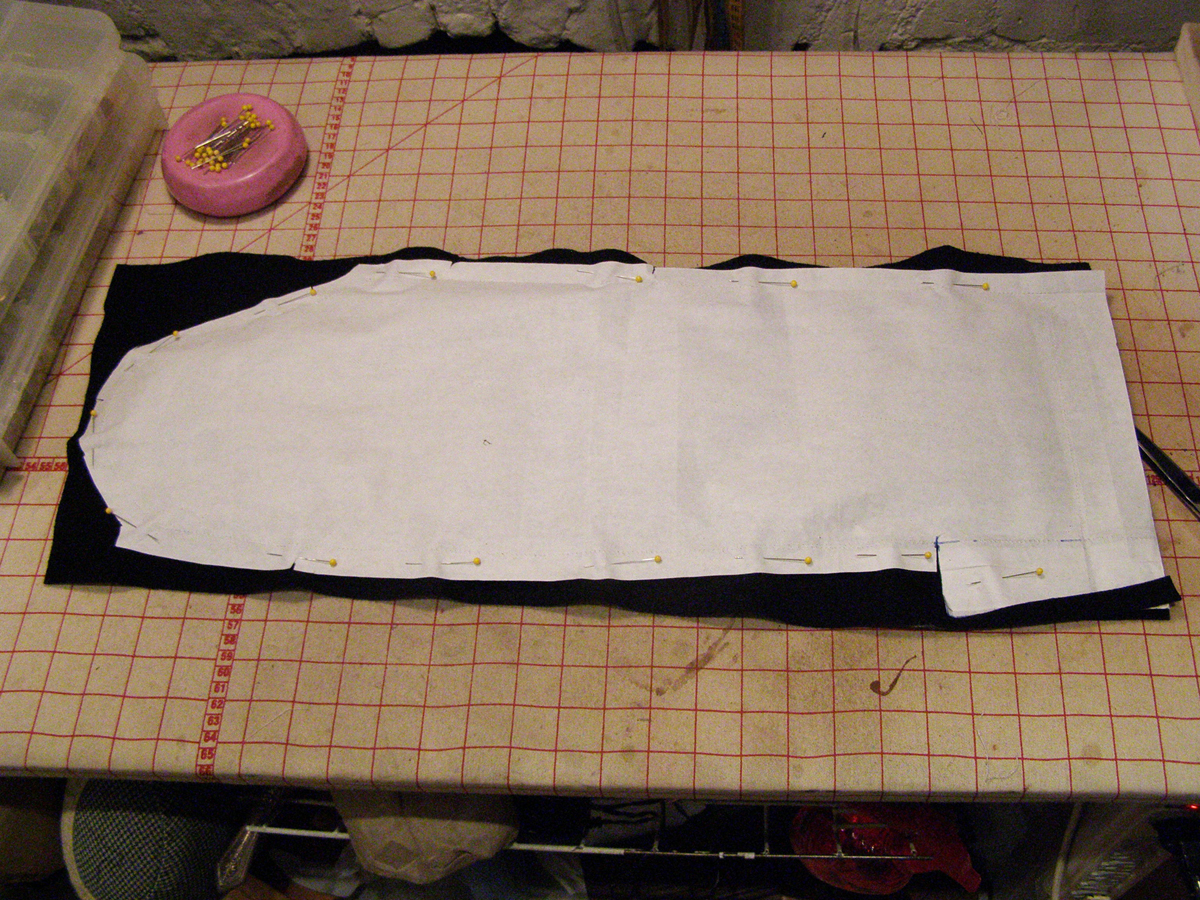 The next step was to check for shrinkage. Here is the sleeve pattern on the sleeve piece, comparing the original pattern with the worked sleeve…
Start your 14-day FREE trial to access this story.
Start your FREE trial today and get instant access to this article plus access to all Threads Insider content.
Start Your Free Trial
Already an Insider? Log in