The Winner of "All Sewn Up" is…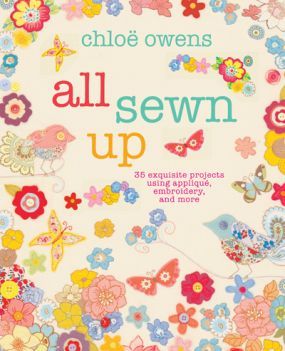 Congratulations to mjnatale who was randomly selected in our most recent book giveaway. Mjnatale will receive a copy of All Sewn Up by Chloë Owens (CICO Books, 2012). With 35 adorable, retro-inspired projects using appliqué, embellishments, and decorative stitches you'll have lots of project ideas to choose from. Projects include home décor items, items for babies and young children, and a variety of great gift ideas for the adults in your life (or for yourself!). Enjoy and congratulations again!
Get the latest including tips, techniques and special offers straight to your inbox.