Explore the Textile Center of Minnesota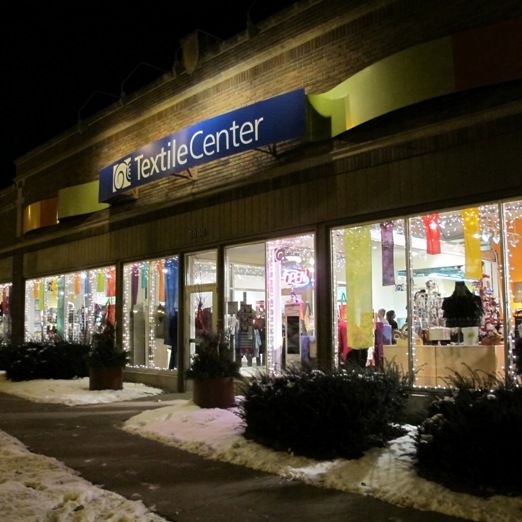 The next time you head to the Midwest, you might want to take a side trip to the Textile Center in Minneapolis, Minnesota. The 18-year-old Textile Center was created to promote excellence and innovation in all types of fiber art, including weaving, quilting, knitting, sewing, needlework, dyeing, lace making, basketry, and beading. It describes itself as "a national center for fiber art."
There is plenty of reason to pay a special visit to the Textile Center even if you don't live within driving distance. Educational workshops are offered in a variety of textile and fiber arts disciplines and at all skill levels. The center holds exhibitions in its three galleries that rotate every six weeks, and it offers more than 70 textile workshops and classes each year. Some workshop topics dovetail with exhibition content. Its on-site gift shop is filled with juried fiber arts items, and its Pat O'Connor Library Gallery boasts the largest circulating collection of fiber art resources in North America. The center also offers a professionally equipped dye lab that fiber artists can use when it is not needed for classes. It also runs a formal mentor/protege program for emerging professionals in the fiber and textile arts.
Annual Textile Center events include the Hot Art Cool Jazz fundraiser, the Textile Garage Sale every spring, A Common Thread member exhibitions, and the newly established Margaret Miller Fiber Artist Award for Excellence. You can find a schedule of workshops and exhibitions at TextileCenterMN.org, and you can also subscribe to the center's e-newsletter through the website.
Have you ever visited the Textile Center in Minneapolis? What was your experience there? If you know of any similar organizations, focused on textiles, needlework, and fiber arts, offering resources and education in other parts of the country, please tell us about them in the comments!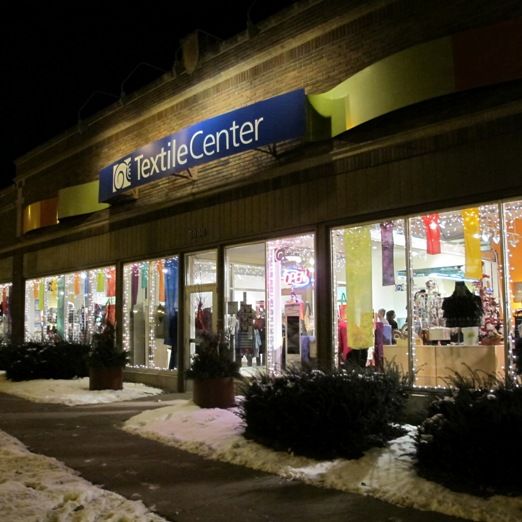 The Textile Center in Minneapolis, Minnesota, is located at 3000 University Avenue, SW. Visit TextileCenterMN.org.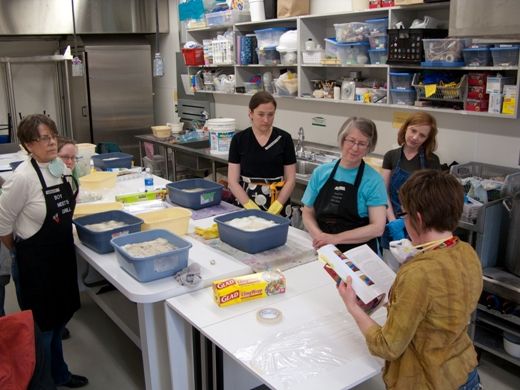 The Textile Center's fully equipped dye lab is used for classes and workshops, and is available for Textile Center members and nonmembers to reserve for personal use.