Project Runway All Stars, Episode 3: "Up Your Aerosol"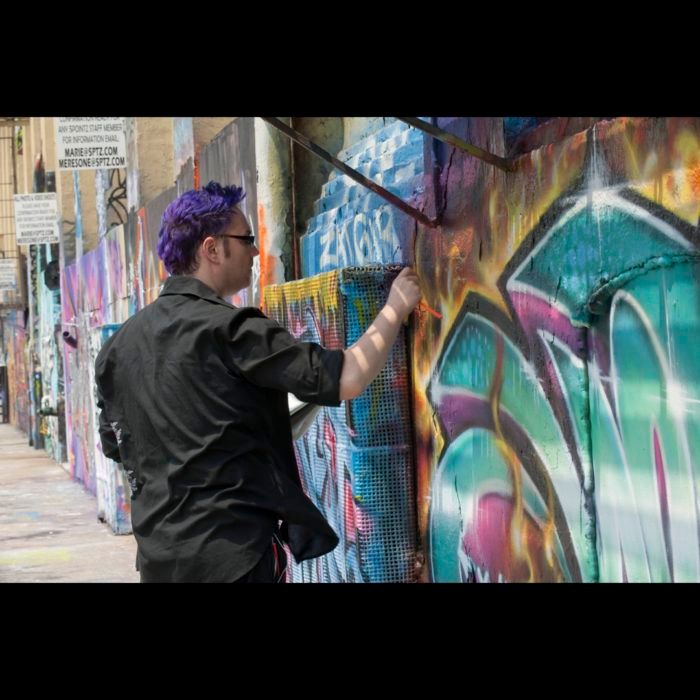 In this week's Project Runway All Stars challenge, the third in the season, the designers had to become "aerosol artists" and create spray-paint prints on fabric.
Model/host Carolyn Murphy took the designers to the 5Pointz aerosol art zone in Long Island City, where they met real graffiti artists Meres One, Sen2, and Zimad. Working with just spray paint, these artists are able to create gallery-worthy works. They shared some of their techniques with the All Star designers, from how to make fine lines or soft fades to how to collect paint in the can top and "toss" it for a splatter effect.
Each designer received a wooden box of spray pants and seven yards of white fabric (cotton or chiffon).
According to Carolyn, the judges were looking for designs that would look equally stunning coming down the runway or hanging on an art gallery wall.
The guest judges were fashion designers Robert Tagliapietra and Jeffrey Costello, creators of the very feminine and classy C&T Costello Tagliapietra line.
On to the scoring!
The winner
Emilio Sosa created a spectacular outfit with a painted, sculptural jacket and skirt. It had attitude and painterly effects, and the judges loved it.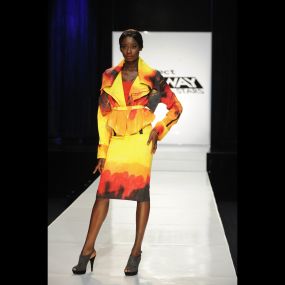 Who went home?

Suede lost the challenge with his paillette-embellished dress. The painted portion was a full, handkerchief-hem skirt. The judges felt his look was "confusing and unresolved."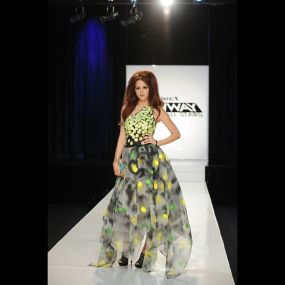 The rest of the top three
Anthony Ryan Auld was very close to winning. The judges felt that his dress was just a bit safe and young for the challenge.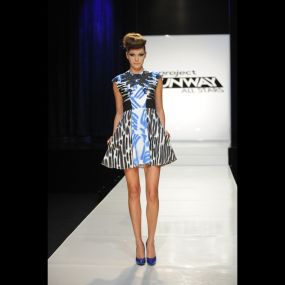 Ivy Higa did very well too. The judges praised her jacket-tailoring skills.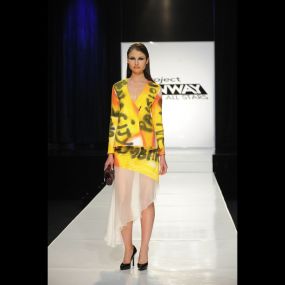 The rest of the bottom three
Laura Kathleen needed a longer dress and a more artistic approach to wow the judges.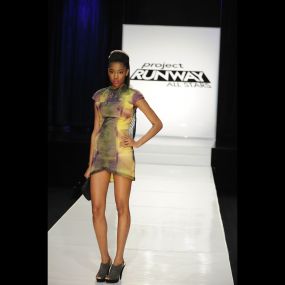 Kayne Gillaspie's look was too fragmented to appeal to the judges. They also did not care for his placement and use of velvet ribbons.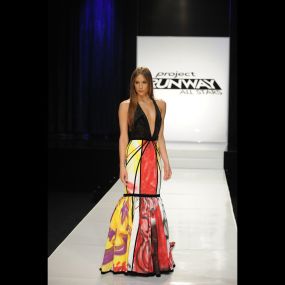 Everyone else

Joshua McKinley's design: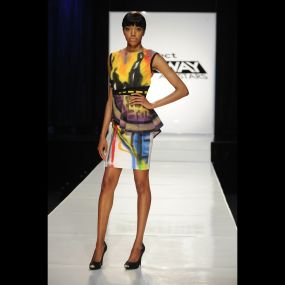 Althea Harper's design: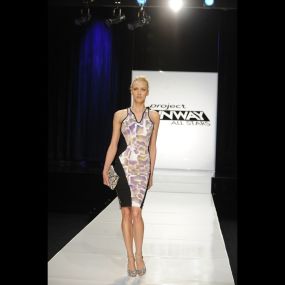 Casanova's design: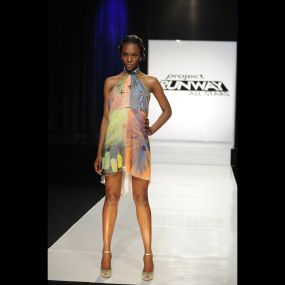 Uli Herzner's design: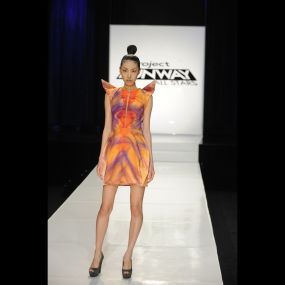 Andrae Gonzalo's design: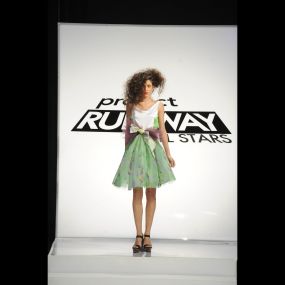 What did you think?

Did you agree with the judges' decision to send Suede home? What do you think could have turned his dress from a "wrong" into a "right"?
Who do you think will go next? Even though he didn't turn up in the bottom three, Andrae just slipped under the radar if you ask me!
Who's the designer to beat? Emilio, Anthony, and Ivy are doing some amazing work – do you agree? 
Uli and Althea are very talented too. If you had to make an early prediction, who do you think could win it all?
Why hasn't Joshua won a challenge yet? Did you think his graffiti dress should have rated higher in this challenge?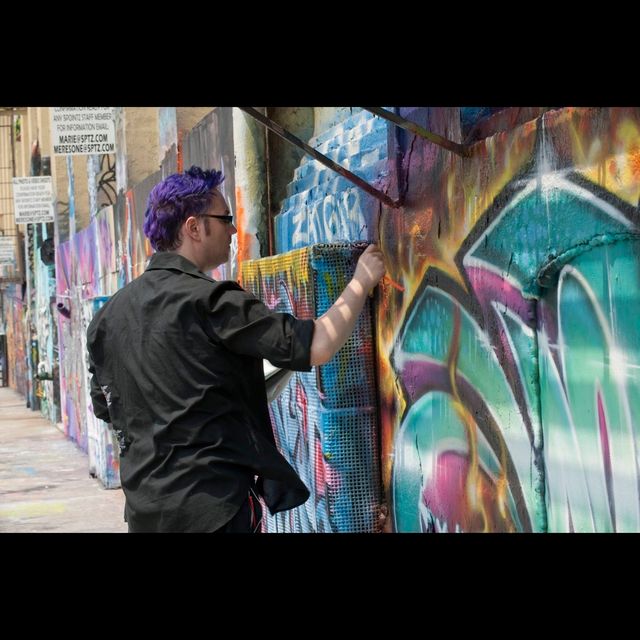 Suede (from Project Runway Season 5) checks out graffiti before the third Project Runway All Stars challenge.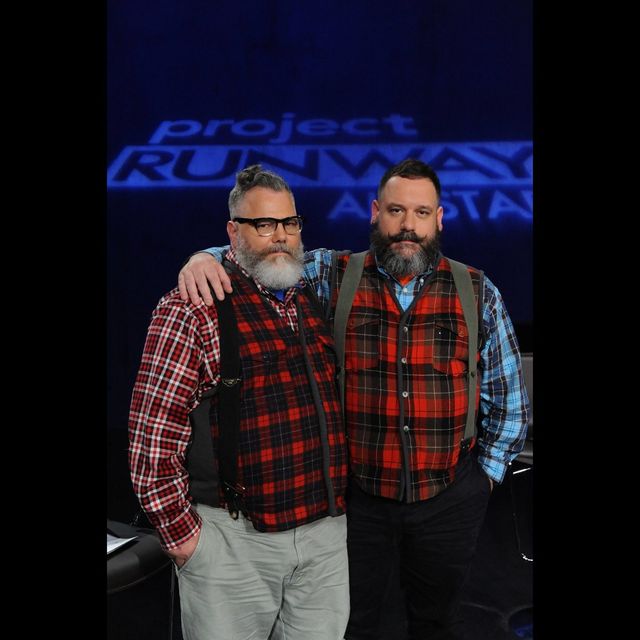 The guest judges were fashion designers Robert Tagliapietra and Jeffrey Costello.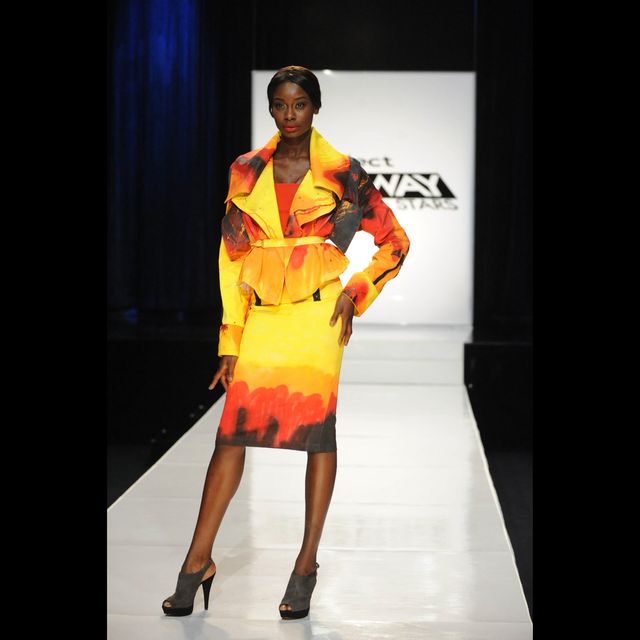 Emilio Sosa's winning design.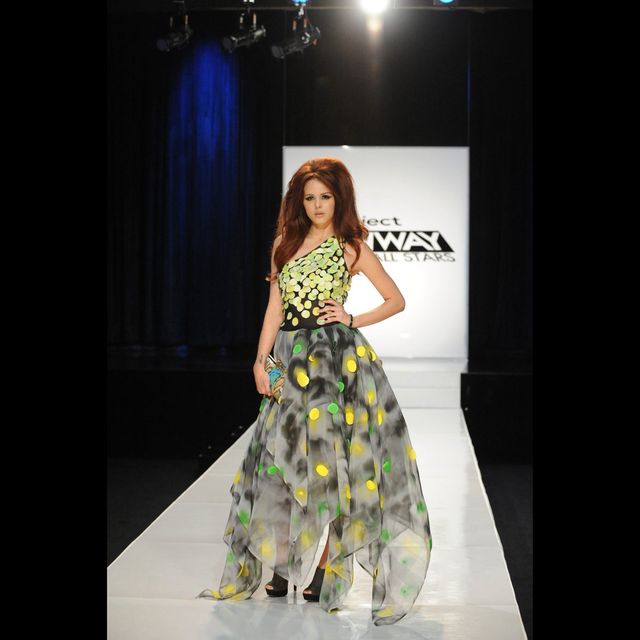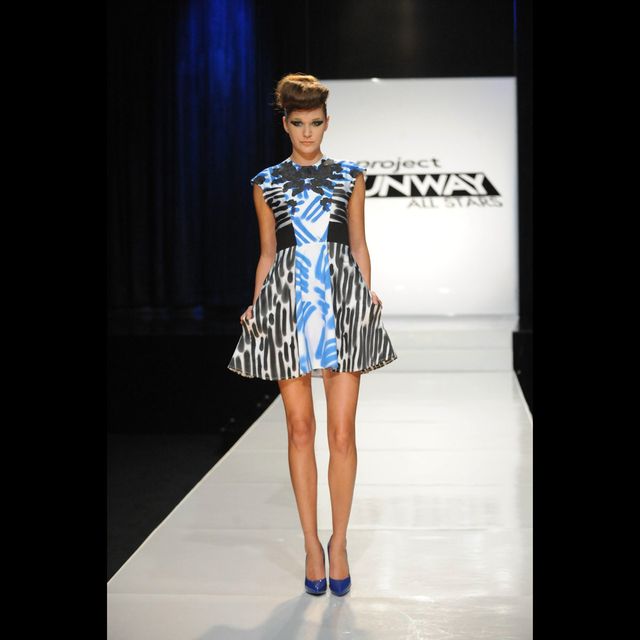 Anthony Ryan Auld's design.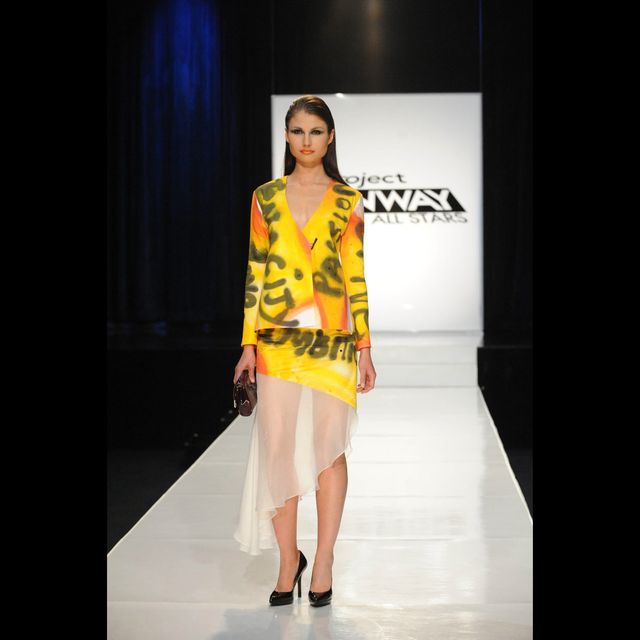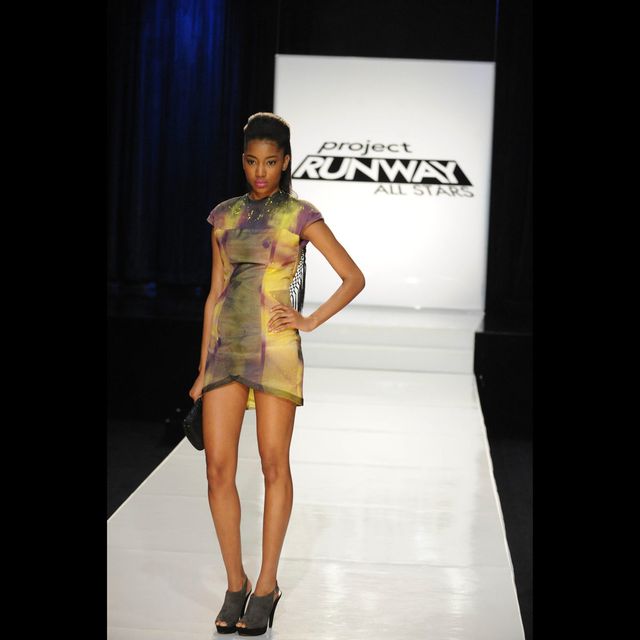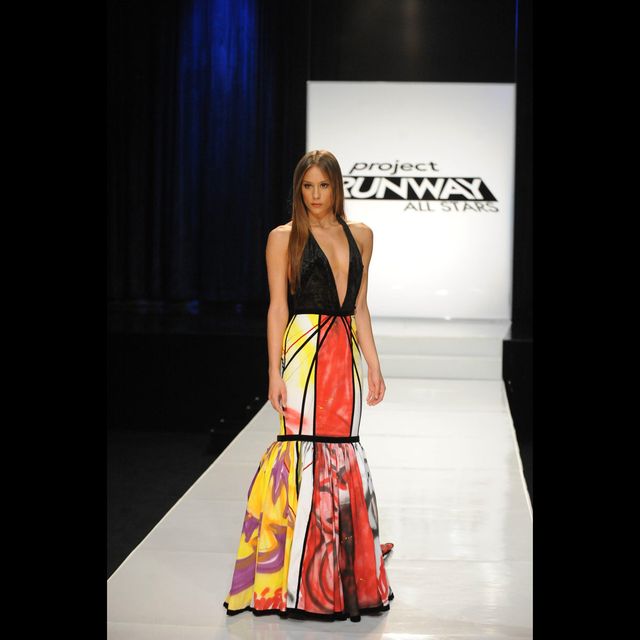 Kayne Gillaspie's design.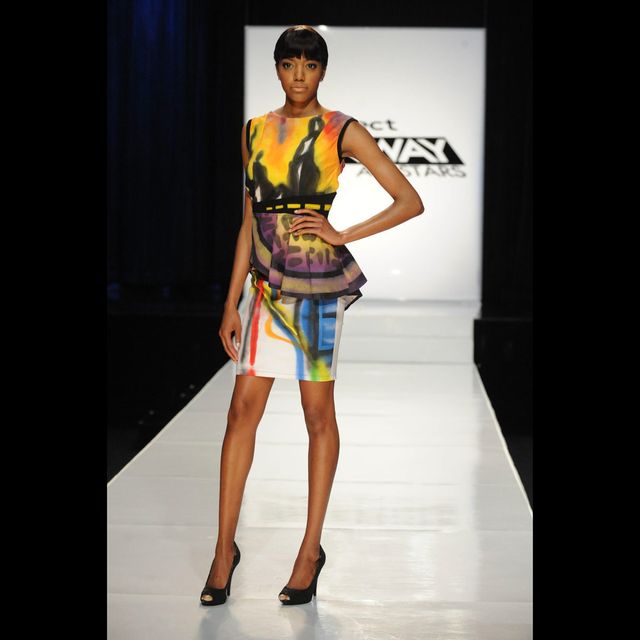 Joshua McKinley's design.