2012 Threads Magazine Archive is Now Available for Preorder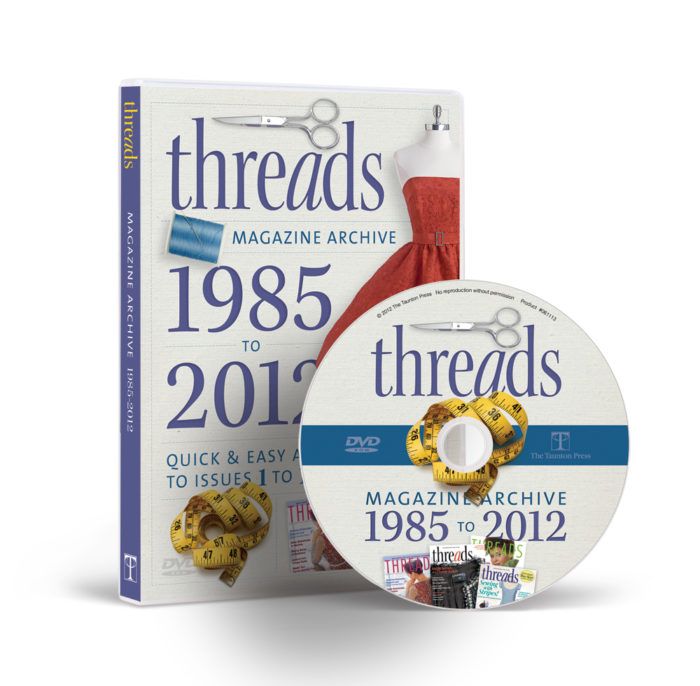 The 2012 Threads Magazine Archive DVD-ROM is now avaible for preorder! You can now own every issue of Threads on one easily-searchable disc with the Threads Magazine Archive. You will receive 27 years of instruction, tips, techniques, and tools to make you a better sewer. With the Threads Magazine Archive you'll get every issue from #1 to #164, all out-of-print issue, more than 1,500 articles, over 1,800 expert tips, 120 in-depth fitting articles, over 90 pattern reviews, and 70 quick-to-make projects.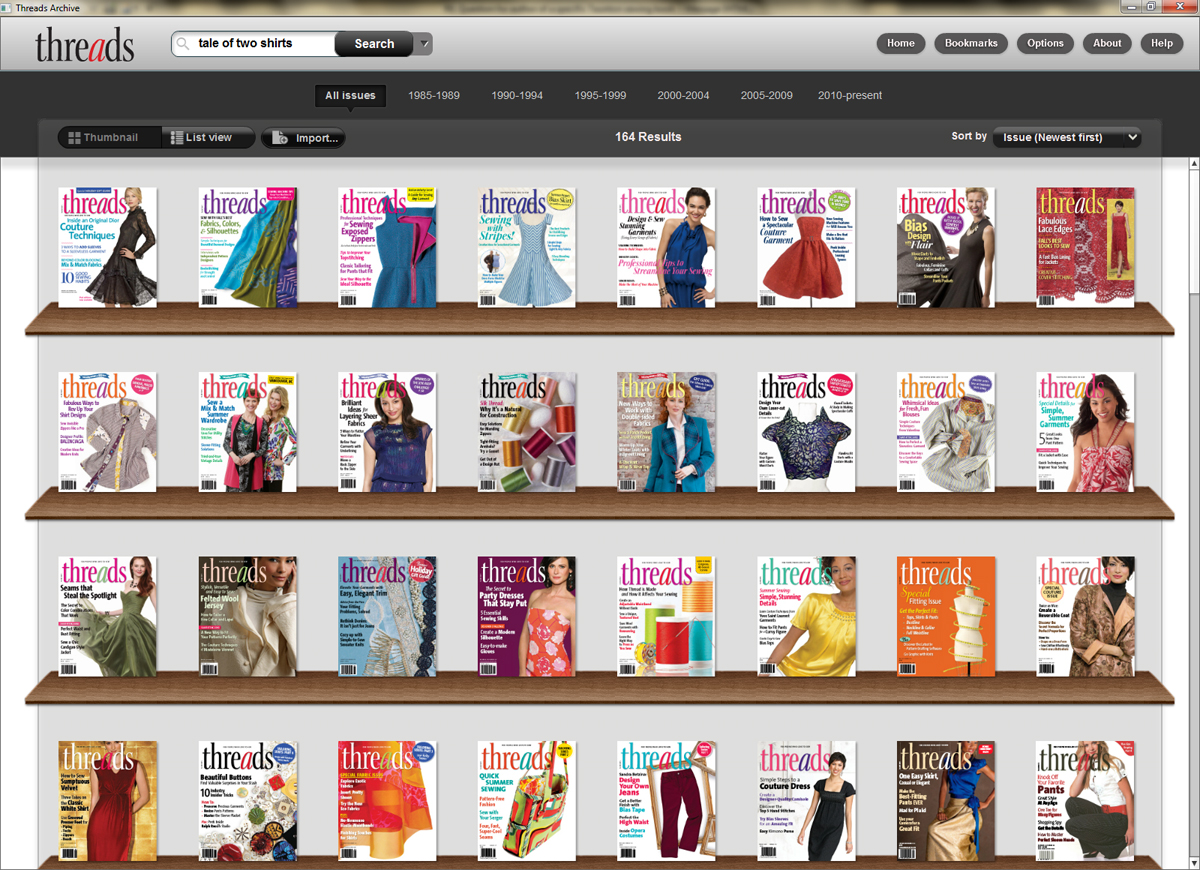 From one disc, you can search by author, by topic, by headline-you can even search every single word for that hard to find article. It's easier than ever to find articles on every subject we've ever covered in our pages. The Threads Archive DVD-ROM is everything you love about the magazine, all in one place.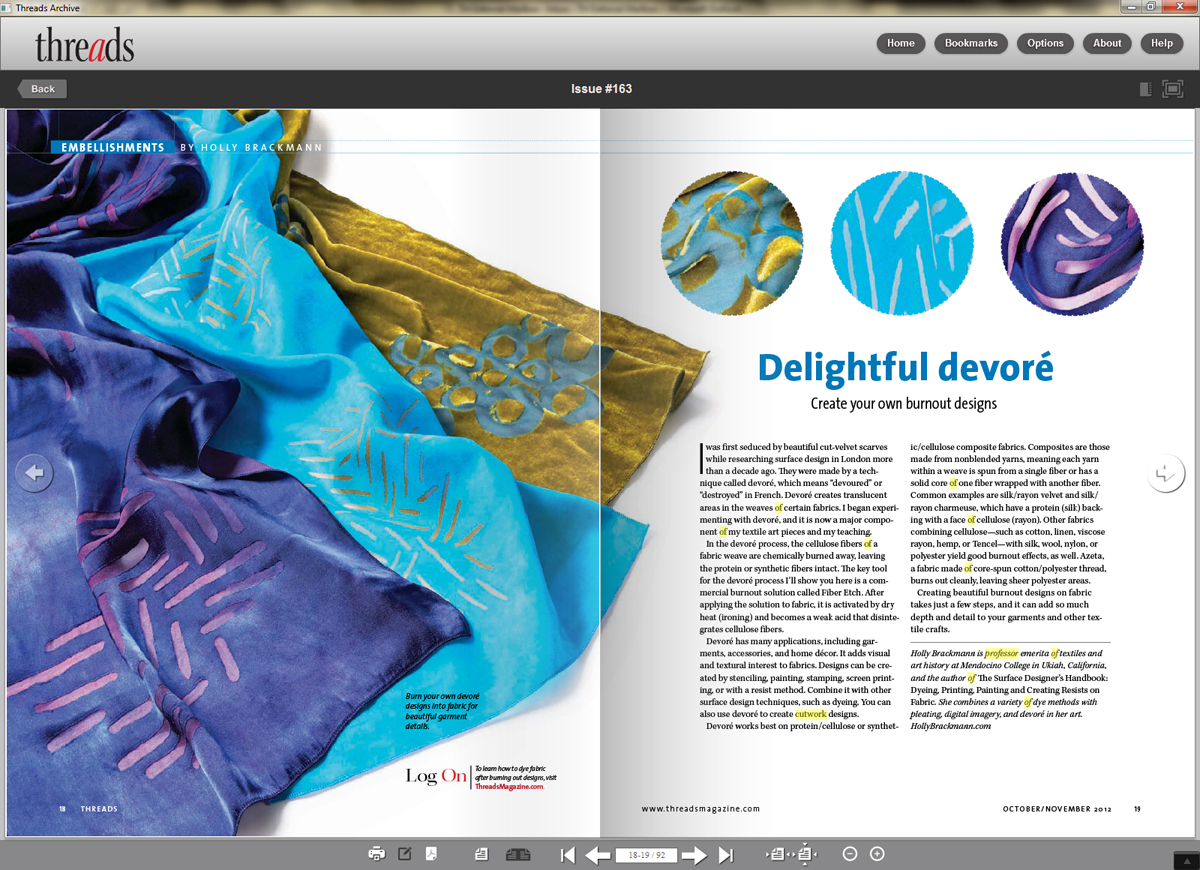 Order the 2012 Threads Magazine Archive for yourself or as a gift!