How to Miter the Inside Corner of a Hong Kong-Finished Edge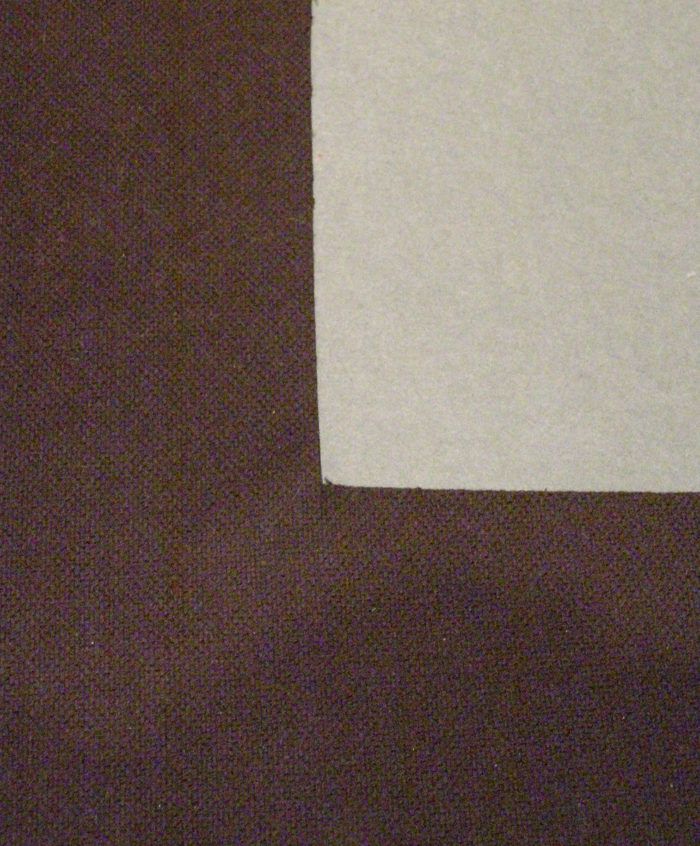 Recently, I taught this mitering technique to my Haute Couture Construction class students at the Fashion Institute of Technology in Manhattan. They asked where to find it in the literature, but I don't know—I figured this one out myself. I'm sure someone else has gotten there first, but I wanted to share this, so you can learn from it.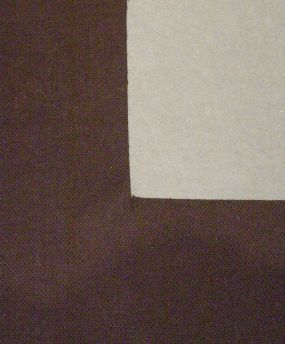 1. Begin with a raw inside corner that needs a Hong Kong binding.
2. Cut bias strips 1-1/4-inch wide for a 1/4-inch-wide finished binding.
3. Stitch the bias strip with right sides of the fabric together and the edges aligned using a 1/4-inch-wide seam allowance. End the stitching 1/4 inch down from the intersecting cut edge.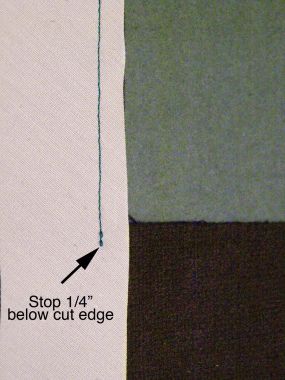 4. Back-tack at the end of the stitching. The first row of stitching was sewn in green for clarity.
5. Turn the work over, and clip just the wool at an angle, ending the clip at the last stitch, as shown.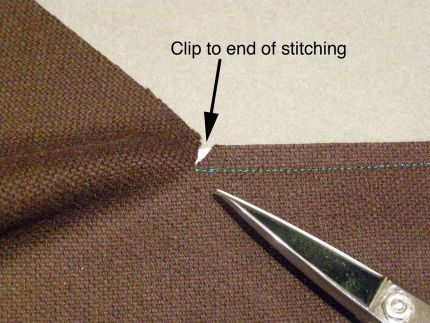 6. Open up the fabric to form a straight line, match  the cut wool and bias edges. This causes the clip at the corner to spread and form an angle. Pin the bias strip in position.

7. Turn the work right side up to expose the bias strip, which lays flat when going into the machine.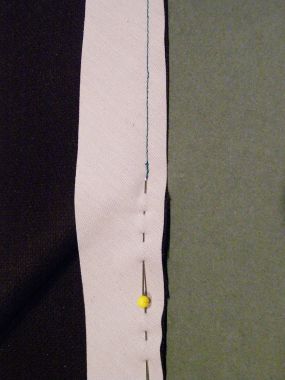 8. Continue the stitching line by starting at the end of the stitching row. I've changed the thread to red to show where the stitching continues. Sew the remainder of the bias strip to the wool.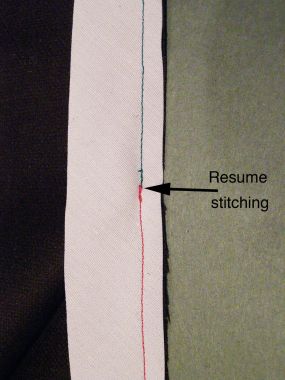 9. This is what the work looks like from the back. You can see the different colors of stitching change at the corner.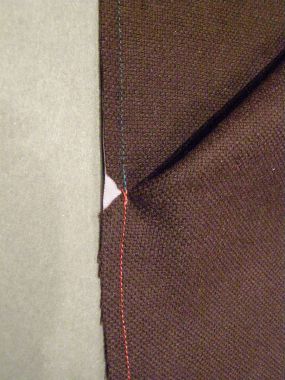 10. Press the seam allowances toward the bias strip.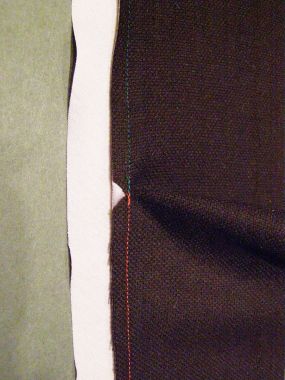 11. To form the miter, fold the work at the corner, as shown.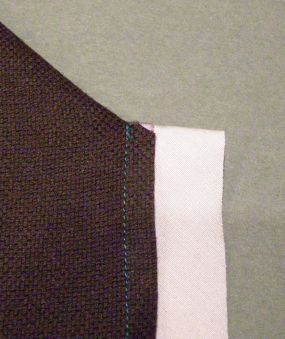 12. Lay the seamlines of the bias strips on top of each other and…
…
Start your 14-day FREE trial to access this story.
Start your FREE trial today and get instant access to this article plus access to all Threads Insider content.
Start Your Free Trial
Already an Insider? Log in