Take the "What's Your Style" Personality Quiz by BERNINA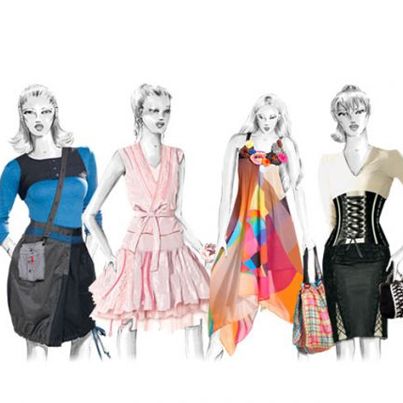 Do you consider your personality style to be exotic, romantic, edgy, or all business? If you're not sure what your style is, take the "What's My Style" personality quiz by Bernina to find out!
By taking this incredibly fun and simple quiz, not only will you discover what your "My World" BERNINA Bernette world 'personality' is, you'll also revieve a FREE BERNINA pattern download in your designated style.

Take the quiz and download FREE patterns for edgy, exotic, romantic, and business style sewing projects now!
bernette 'My World' Styles
Exotic
Exotic – a look born under the southern stars. Africa has inspired many couturiers and designers, with international catwalks showcasing one breathtaking exotic-look creation after another. This style harmoniously combines western fashion with elements of African folklore. A mix of patterns and bright colors with chic, light caftan styles radiates charm, even in the metropolitan jungle! High wedges and chunky wooden or leather jewelry perfectly accessorize this outfit.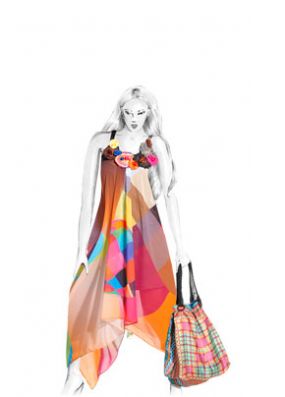 Edgy
For several years now, this Edgy style has been acceptable in polite society. In fact, this look is all the rage, since a nostalgic vintage boudoir style offers a marvelous contrast to the rest of mainstream fashion. Edgy showcases the 'Snow White' look: pale skin, black hair and red lips, wasp waist, sexy corset, mega-high heels and perfect makeup. Black, red, cream and gold are the defining colors of this look. The styles are figure-hugging and sexy, without descending into brashness. Lacing and trim provide clever accents in just the right places.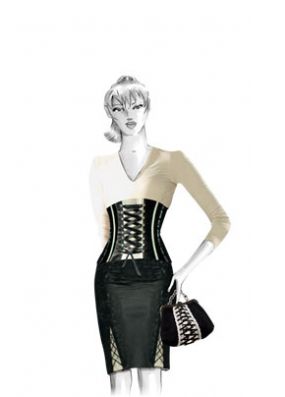 Romantic
Ruffles and flounces, a touch of pink combined with neutral beige and powder shades – that's the playful romantic look. For materials, silk-satin, delicate chiffon and viscose mixes fit the bill, with the variety of fabrics creating lively, appealing garments with a particularly polished style. Classy fabrics and multiple layers lend a grown-up, modern feel to this look, which swirls around the body with gently draping, figure-hugging cuts.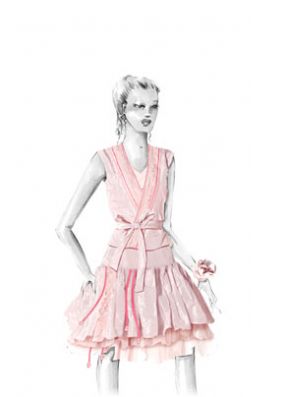 Business
Forget about a conservative approach to business wear. Our intention here is to inject a bit of individual, up-to-the-minute style into the business world without breaking the rules governing office apparel. The secret: recycling! For this, all you need is a couple of men's business shirts or a few nice business-style fabric remnants which can be cleverly sewn together into this feminine outfit. Fabrics such as cotton, flannel or viscose appeal owing to their clear-cut yet discreet colours, which fit seamlessly into the business world. The styles are classy yet unconventional, and very feminine to boot.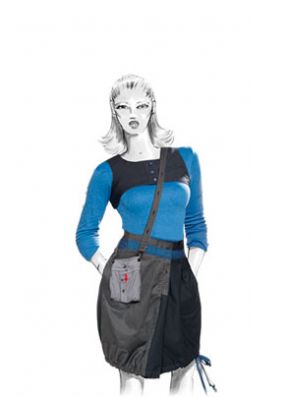 How would you describe your style? Do you fall into more than one style category?