MUSEUM EXHIBIT: "Fashion and Technology" at the Museum at FIT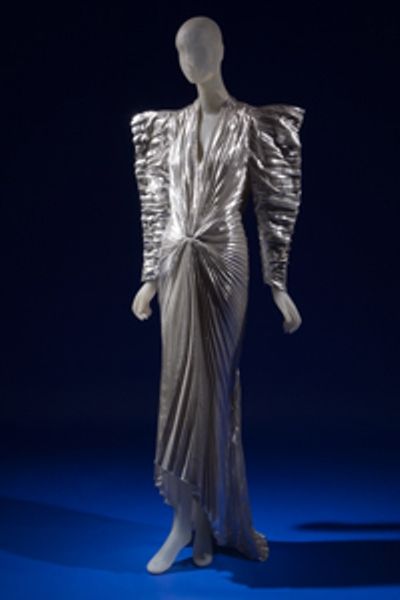 FASHION AND TECHNOLOGY
You won't want to miss the exhibit Fashion and Technology at the Fashion and Textile History Gallery of the Museum at FIT on display now through May 8, 2013.
TECHNOLOGICAL ADVANCEMENTS HAVE BEEN PLENTIFUL AND VARIED
Fashion and technology have experienced a continually evolving relationship that's been remarkably fast paced. Today, the term "techno-fashion" is used to refer to a predominantly 21st-century phenomenon, but technological advancements were shaping fashion design and fabrication as early as the mid-eighteenth century. The Fashion and Technology exhibit explores the impact of emerging technologies on the nature of fashion design and production over the past 250 years.
INNOVATIONS THROUGH THE YEARS WILL BE FEATURED
The exhibit focuses on innovations that have influenced the production, materials, aesthetic, and function of fashion. From early inventions such as the Spinning Jenny, and the sewing machine, to zipper technology, and more recently digital, technology continues to transform the promotion, fabrication, and basic design of fashion and its construction materials. Designers today are collaborating with a diverse range of artists, scientists, and engineers to create clothing that pushes the boundaries of fashion further than ever before. Even social media websites like Facebook and Twitter have helped to redefine the limits of fashion branding today. These trends, influences, and changes will all be examined through the years.
IF YOU ARE ABLE TO VISIT, TELL US ABOUT IT
If you're lucky enough to be able to visit the exhibit, please tell us about your visit. The Museum is open Tuesday through Friday noon to 8pm, and Saturdays from 10am to 5pm and is free to the public. Visit fitnyc.edu to read more about the exhibit.
What do you think is the biggest impact technology has had on fashion design and production? What specific technological advances do you feel have influenced the industry the most?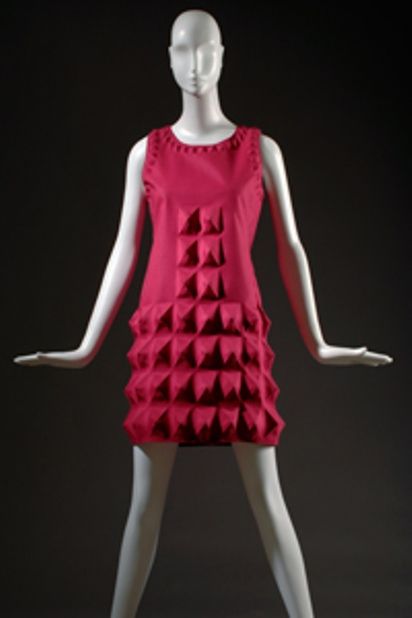 Pierre Cardin, dress, fuchsia "Cardine" textile with molded 3D shapes, 1968, USA, gift of Lauren Bacall.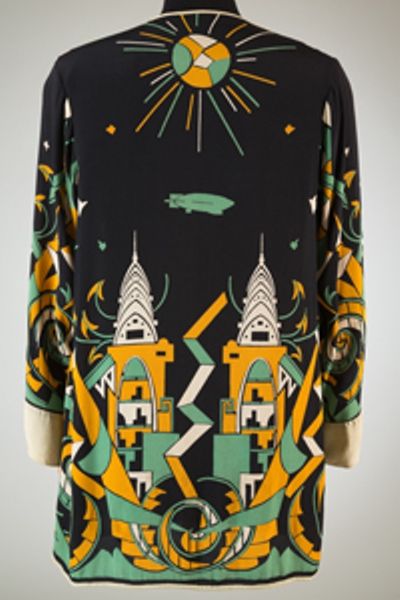 Jacket, printed with engineered Art Deco design of skyscrapers, black silk crepe, c.1926-29, USA, museum purchase.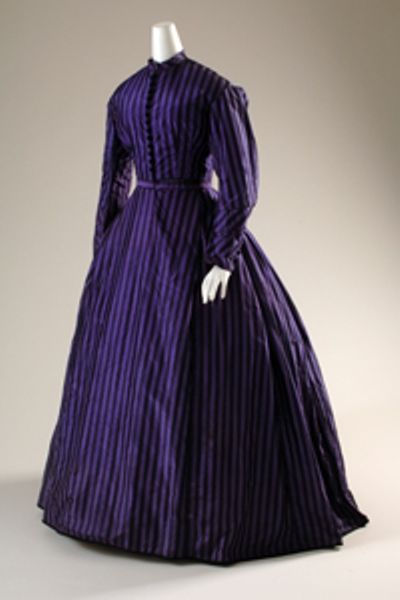 Afternoon dress, purple and black silk taffeta using synthetic analine dye, c.1860, England, museum Purchase.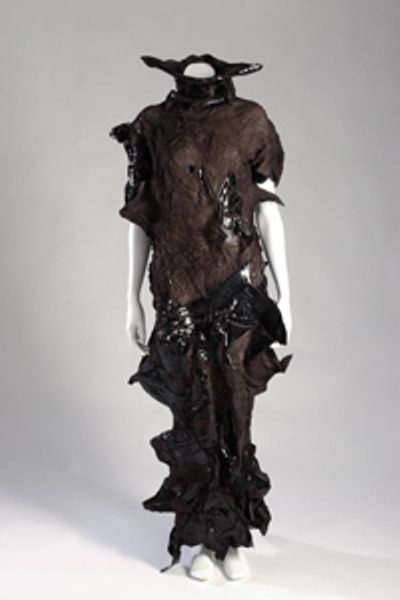 Yoshiki Hishinuma, dress, black sheer polyester/polyurethane, fall 1999-00, Japan, gift of Hishinuma Associates Co., Ltd.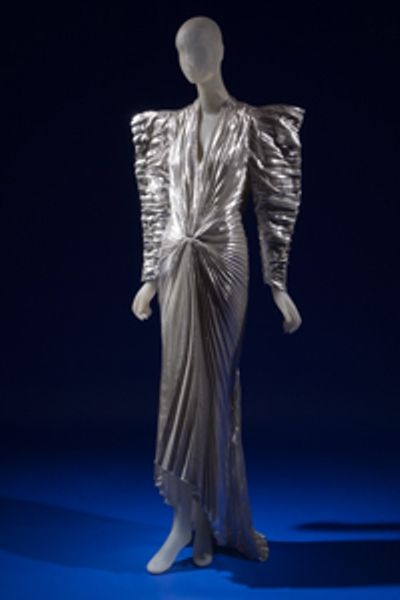 Thierry Mugler, evening dress, silver metallic lamé, c. 1979, France, gift of Clarins Fragrance Group/Thierry Mugler Perfume.