Project Runway All Stars, Episode 6: "Green Dress for the Red Carpet"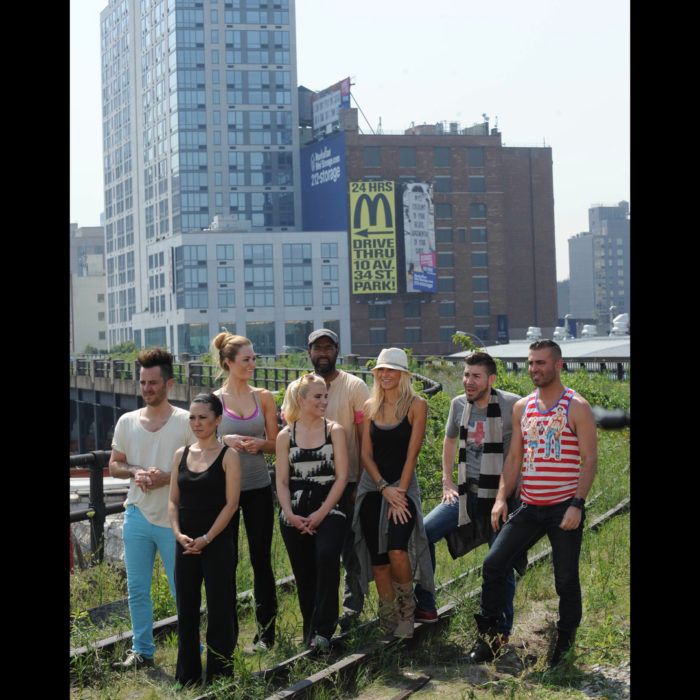 In the most recent episode of Project Runway All Stars, the designers had to create dresses using only eco-friendly fabric, plus trims recycled from their own past All Stars designs.
The episode began with Carolyn Murphy and the designers gathering at New York City's High Line, a elevated railroad track that's been reclaimed as a public park. 
For the challenge, each designer was able to select a fabric from a group of recycled textiles. The choices were limited – just enough for the remaining eight designers – so not every All-Star was happy with his or her material. But that's what makes it a challenge, right?
Fashion designer and High Line supporter Diane Von Furstenberg was the guest judge. This caused Laura Kathleen to become panicky, because Diane is her favorite designer.
On to the competition!
The winner
Laura Kathleen won, and the victory was even sweeter, coming from her idol, DVF. Diane and the other judges, Joanna Coles, Isaac Mizrahi, Georgina Chapman, and Carolyn Murphy, praised Laura's evening interpretation of a jumpsuit.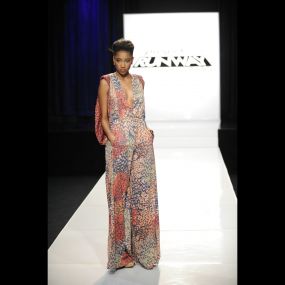 The loser
Althea Harper went home, booted for her pieced dress that Georgina Chapman referred to as "a bit tatty." It was difficult to pinpoint anything the dress had going for it, not color, nor silhouette, but Althea did sew and fit it well.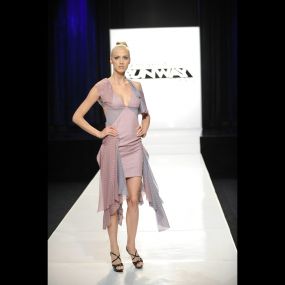 The rest
Ivy Higa's design. As Isaac put it, "That's the worst that fabric's ever looked."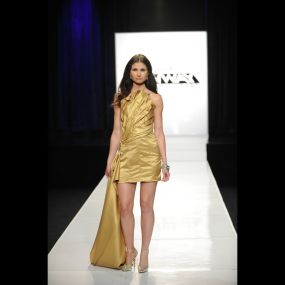 Anthony Ryan's design. Well received, except for the fact that the model's panties showed when the dress was in motion.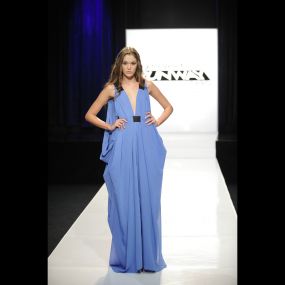 Uli Herzner's dress. Once again, Uli scores with the artful use of trims.
Emilio Sosa's design. So close, but no cigar. Emilio was disappointed in himself for the lack of finishing.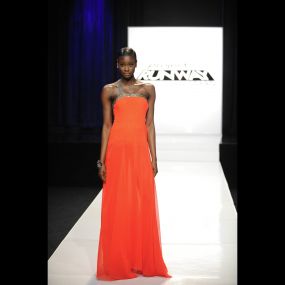 Joshua McKinley's design.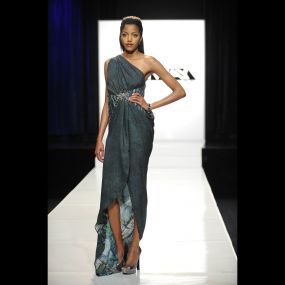 Casanova's design.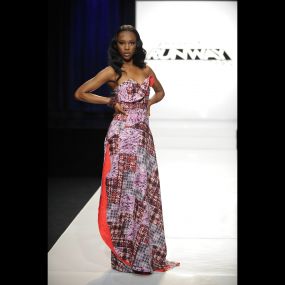 What did you think?
What was your favorite design from the competition?
Althea hasn't fared all that well through the whole competition so far, but did she really deserve to go home instead of Ivy?
What did you think of Ivy's design?
Casanova has quietly been doing good work while Uli, Emilio, and Anthony pile up some wins. Do you think Casanova could surprise the judges in the weeks ahead?
Laura Kathleen has been reviled by her fellow designers. Do you think it's because they are a teensy bit jealous?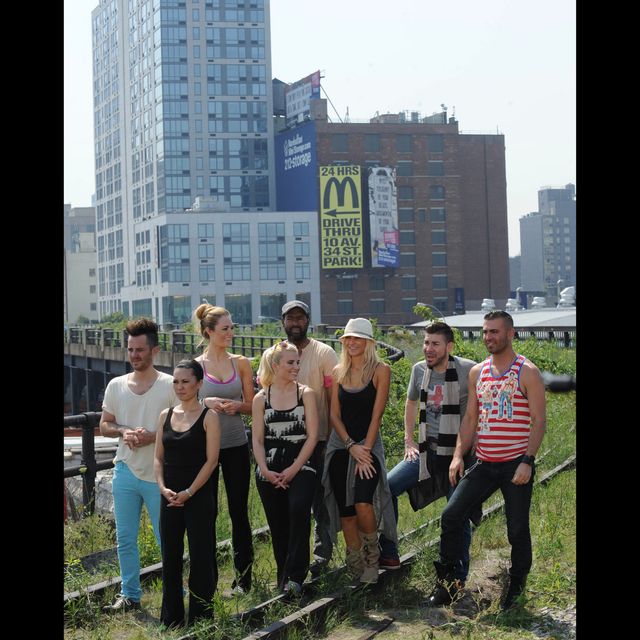 The eight remaining designers await the sixth challenge in New York City's Highline park.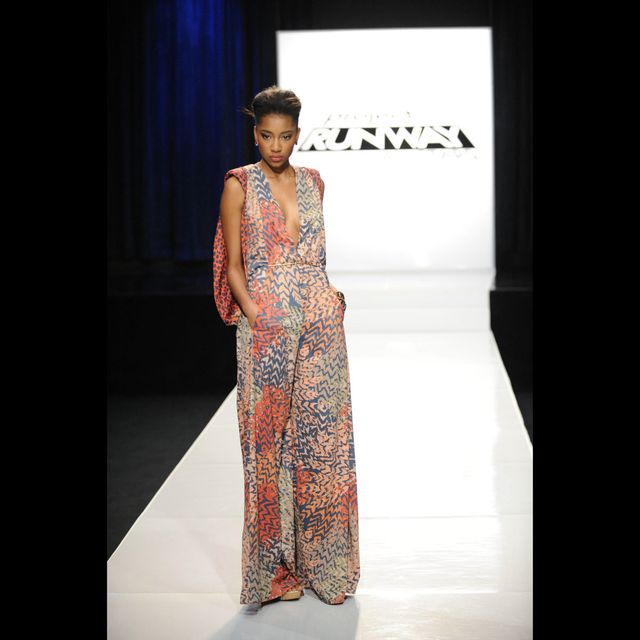 Laura Kathleen's winning look.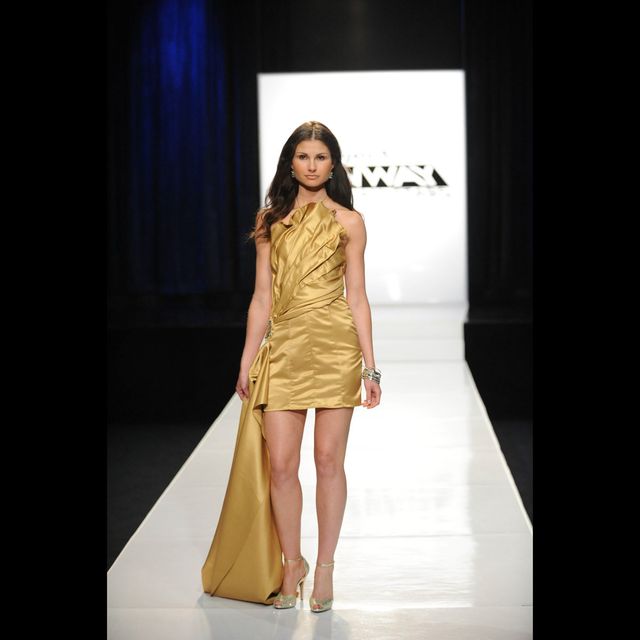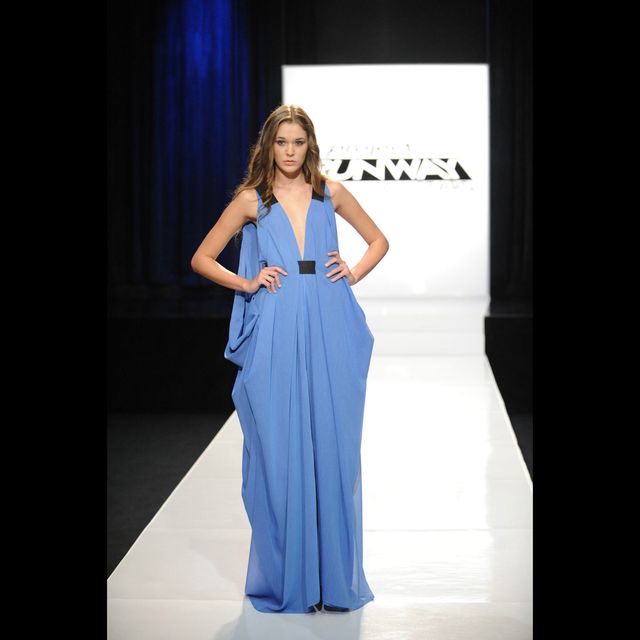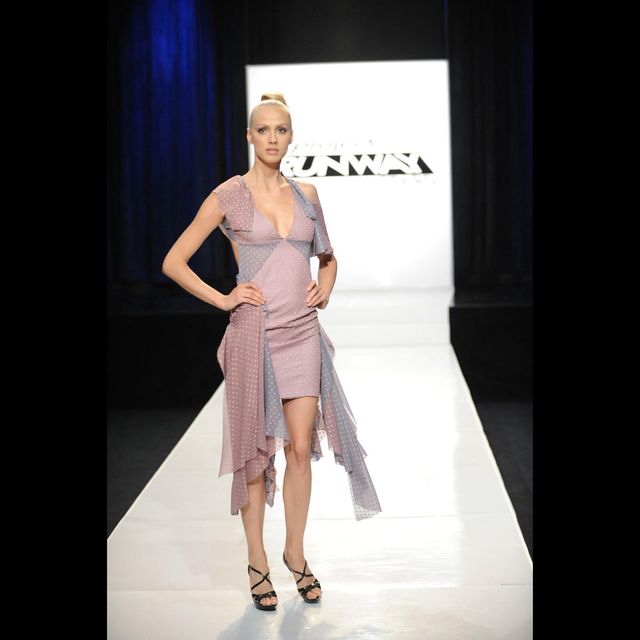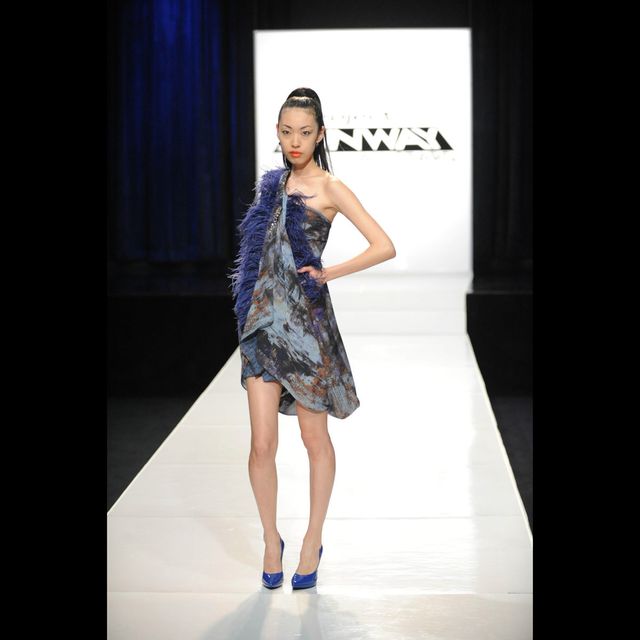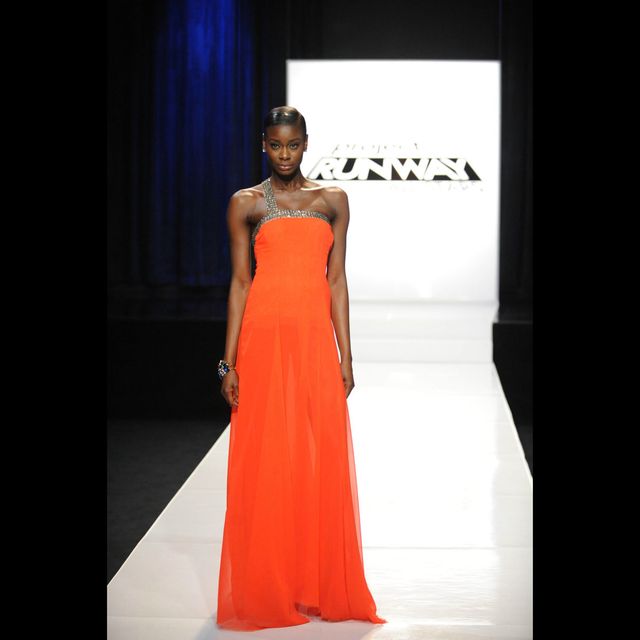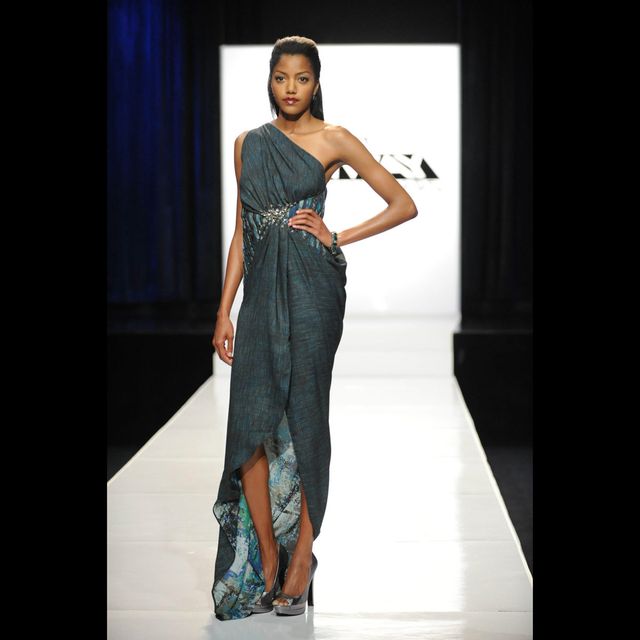 Joshua McKinley's design.