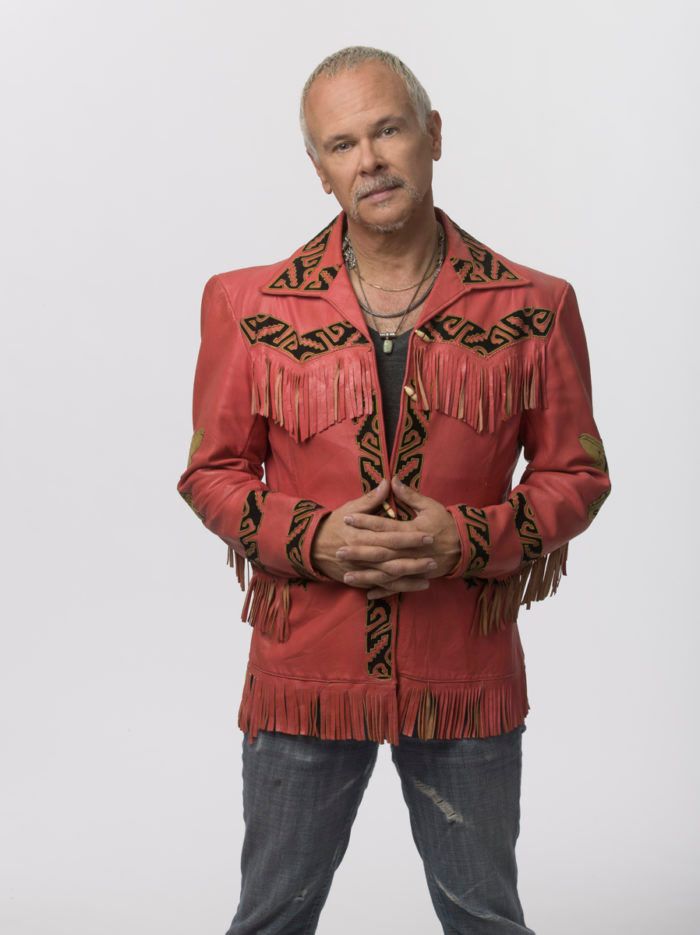 I was in Toronto recently, speaking for the CreativFestival and generally making myself useful.
While I was there, I had some spare time to wander down to Queen Street. For those who haven't been to the fair city of Toronto, they have some very hip shops on Queen Street.
In one of the vintage shops there, I found this very cool pink jacket. I bought it because the detail was so exceptional, and am sharing it with you here.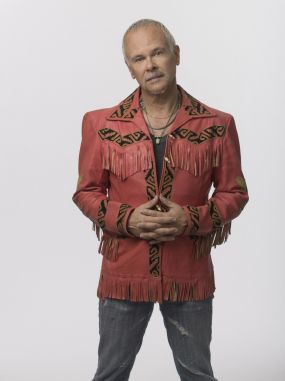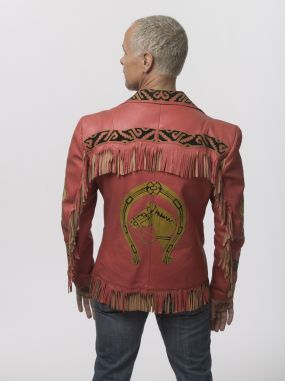 It bears a Mexican label, and the craftsmanship is really nice.
Judging by the color and shoulder line, I date this to the late 30's or into the 40's.  I had to go into the lining, where the color hadn't faded, and it was Schiaparelli Shocking Pink–more confirmation of my guess about the date.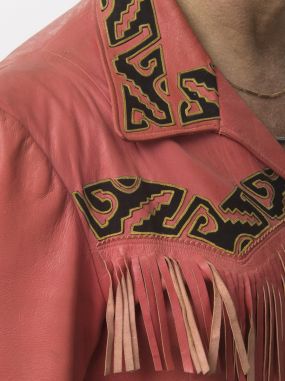 The applique here is exceptional–the 2mm wide gold suede edging on the black suede is just that–edging.  Cut to shape to outline the black, not a straight strip just stitched on.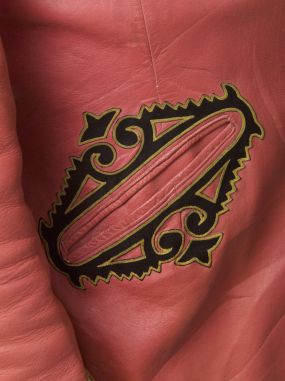 The pocket is functional as well as beautiful!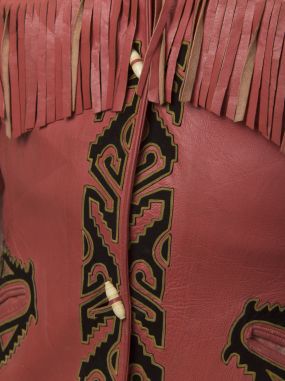 The buttonholes are set on a diagonal, to blend with the applique pattern along the front opening.  
The buttons, after being sewn on, have a 2mm wide strip of the pink leather attached to cover the thread.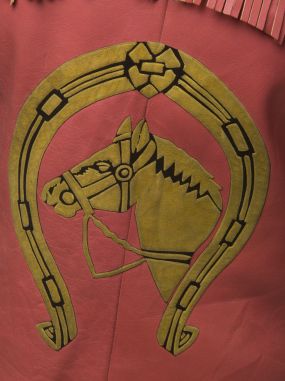 I like to imagine that this horsie is the Mexican cousin to Trigger from the Roy Rogers radio show. All done with gold and black suede applique.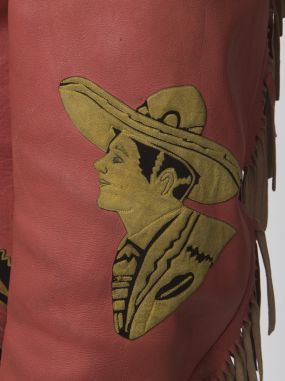 And if the horsie is Trigger's Mexican Cousin, the cowboy here is Roy Rogers' Mexican cousin!  There are two of them, one on each sleeve.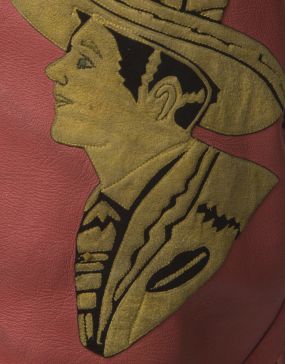 Here's a close-up of our cowboy–admire his handsome outfit!
I hope you enjoy this little show-and-tell!
Do you like to collect interesting, rare, or vintage garments? If so, tell us what…
Start your 14-day FREE trial to access this story.
Start your FREE trial today and get instant access to this article plus access to all Threads Insider content.
Start Your Free Trial
Already an Insider? Log in