Pinterest for Sewing Projects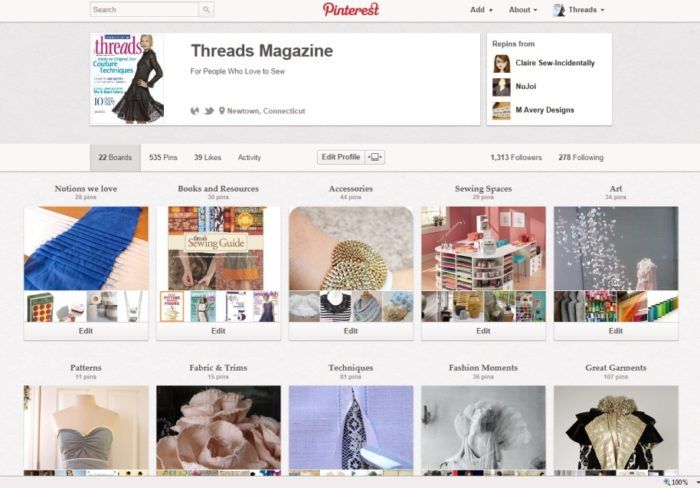 Have you jumped on the Pinterest bandwagon? I admit, it took me a while to see just how useful it can be, but now I'm hooked. If you haven't explored Pinterest yet, you might be surprised. It allows you to curate collections of images or links to websites with information you want to file away for future reference.
Add the "Pin It" button to your Web browser's toolbar, and you can pin images or webpage links from any online source and organize them into specific pin boards; or upload images from your own computer. For sewers, Pinterest is a great tool for organizing sewing project ideas, technique tutorials, and inspiring garment photographs. But I find it particularly useful for gathering together images from disparate online sources (such as museums around the globe) into one quickly accessible location for garment research. The biggest benefit is that all these images and ideas are accessible from anywhere, as long as I have Internet access. I don't have to carry around thumb drives crammed with my images, and if my laptop crashes (again) my image collections won't be wiped out.
You can follow other Pinterest users and pin their images to your boards, as well. Many of the other users I follow on Pinterest create a different board for each sewing project or collections of garment images from different fashion eras. Sure, you can waste a substantial amount of time randomly scrolling through other peoples' pins. The key is to target your browsing by searching for specific pins and following only the boards that fit your interests.
Do you use Pinterest? Is it a valuable part of your design and project planning process, or do you just like to browse for inspiration?
You can follow Threads on Pinterest!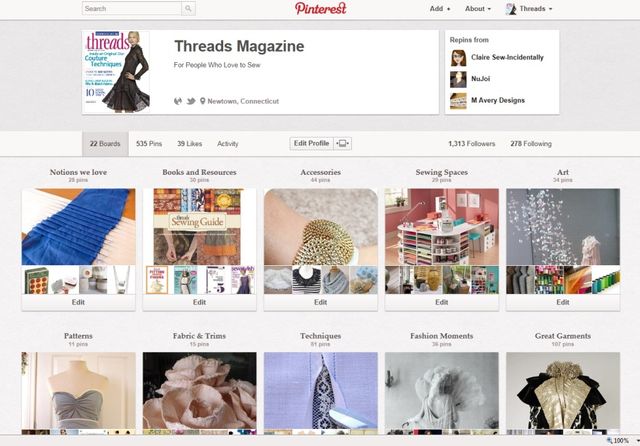 On Pinterst you can organize images into individual pin boards.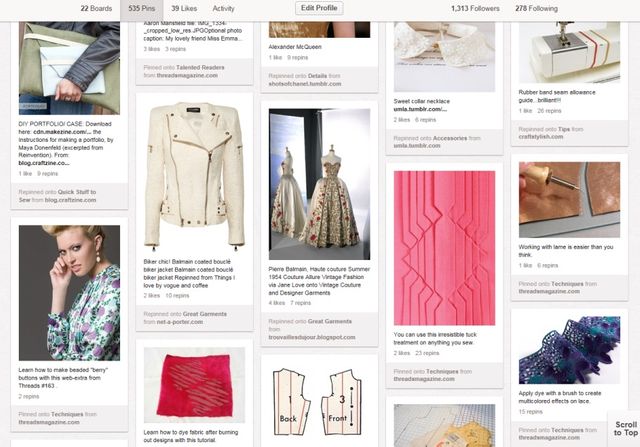 Follow other Pinterest users, and their pins automatically populate your Pinterest home page.