Book Giveaway: "Quilt Love"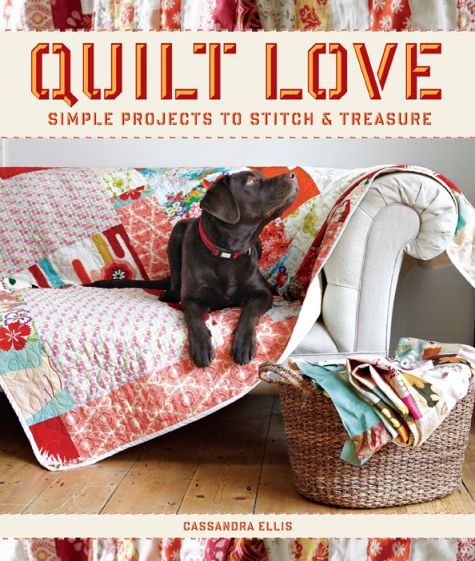 20 BEAUTIFUL AND INSPIRING QUITING PROJECTS!
Few of us are fortunate enough to have an heirloom quilt, but Quilt Love, Simple Projects to Stitch & Treasure by Cassandra Ellis (The Taunton Press, 2012) seeks to change all that, with 20 patterns anyone can stitch to create a contemporary treasure. Each project offers a non-intimidating approach to quilting, and demonstartes how to stitch together fabrics that will remind you of a special time, person, or occasion.
THERE'S MORE!
Along with designs for full-sized quilts, there are patterns for quick and easy projects to make in a few hours, including, cushions, framed artwork, and a tote. Quilting is the perfect opprtunity to use your fabric stash: choose a piece that you love as a starting point and make something beautiful and significant that will be treasured for years to come.
LEAVE A COMMENT TO BECOME ELIGIBLE TO WIN!
Do you quilt? If so what is one of the favorite things that you've made? Submit your answer in the comment box, and you will be entered to win this book. The deadline for your entry is Janurary 7 at midnight, and the winner will be chosen during the week of the 14th and will be notifed via email. Good luck!