Project Runway All Stars, Episode 9: "There's No Business Like Sew Business"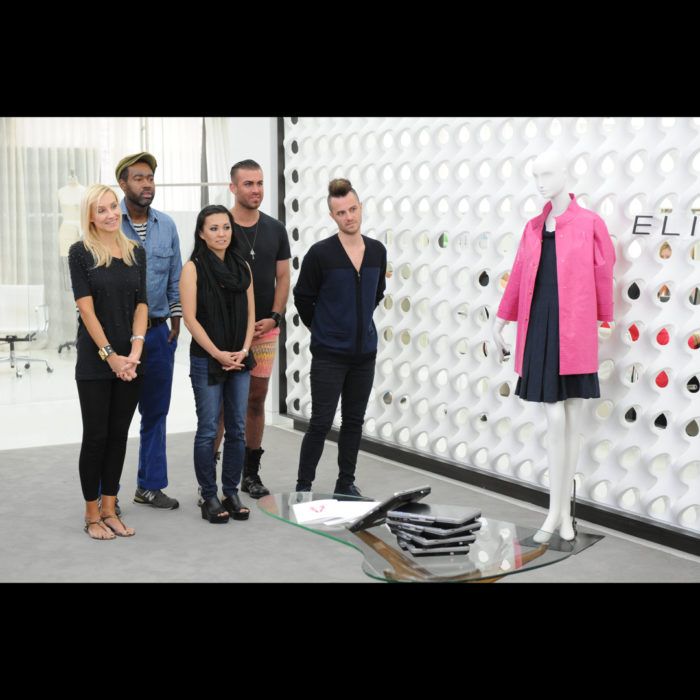 This week, the Project Runway All-Stars designers met with legendary designer Elie Tahari. He presented them with the challenge of creating an affordable, ready-to-wear look from his fabrics, a design that he could sell in his boutiques for between $300 and $500.
The five remaining All-Stars were raring to take on this challenge. It offers a lot of exposure to real customers. Elie counseled them to create garments that had a "wow" factor, while also meeting a retail budget.
Elie Tahari was one of this week's guest judges and he acted as workroom mentor. The other guest judge was actress/model Stacy Keibler, George Clooney's girlfriend. 
On to the producible-for-a-reasonable-price designs!
The winner
Anthony Ryan Auld won again! And again, he just beat out Uli. The judges praised Anthony's use of this print and the sleek design – it even had pockets!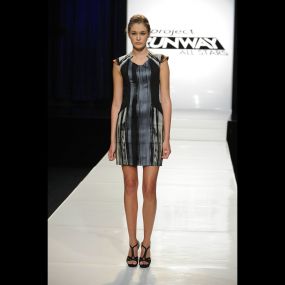 The loser
Ivy Higa went home.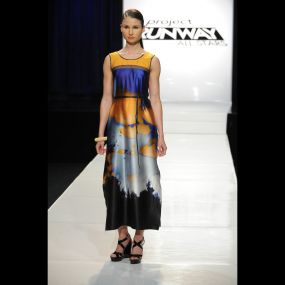 The rest of the designs
Uli's design. This was a very close second (and my personal, "May I buy this?" favorite). Uli listened carefully to Elie's criticism of her original design and streamlined the cut for this result. She also used the selvage on her fabric as embellishment.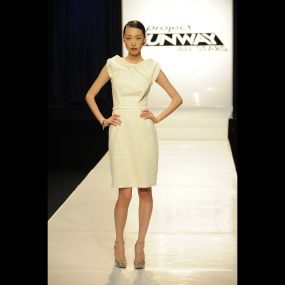 Emilio Sosa's dress. Emilio is such a strong designer, and he seems to have an excellent grasp of construction. The judges questioned his color choice as difficult for many women to wear. Otherwise, his brown-grosgrain-trimmed dress just didn't seem to have that wow factor Elie was looking for.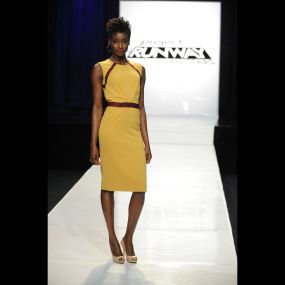 Joshua McKinley's design. Joshua was on thin ice with this one! He appliqued or overlayed lace on a wool knit. The back of the dress was a disaster, with a center-back exposed silver zipper that rippled and bumped its way to the hem. The judges chided him for inappropriate use of beautiful fabrics.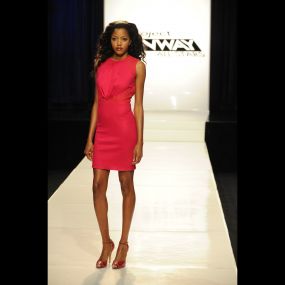 What did you think?
Elie Tahari told Ivy in the workroom that her dress was too long. She didn't pay heed. What do you think?
Who's next to go? Is it just me, or did Ivy just manage to escape being booted off each episode for as long as you can remember? I checked the Project Runway All-Stars scorecard at MyLifetime.com, and Ivy finished in the top three for the first three episodes. Oooo, but you know what else I noticed? Joshua has not placed in the top three or won a challenge this whole season! Way to coast to the finals!
Right now it looks like an eventual showdown between Uli and Anthony. Whom do you favor?
Do you think Emilio can rally to take the grand prize?!
Does Joshua have a real chance?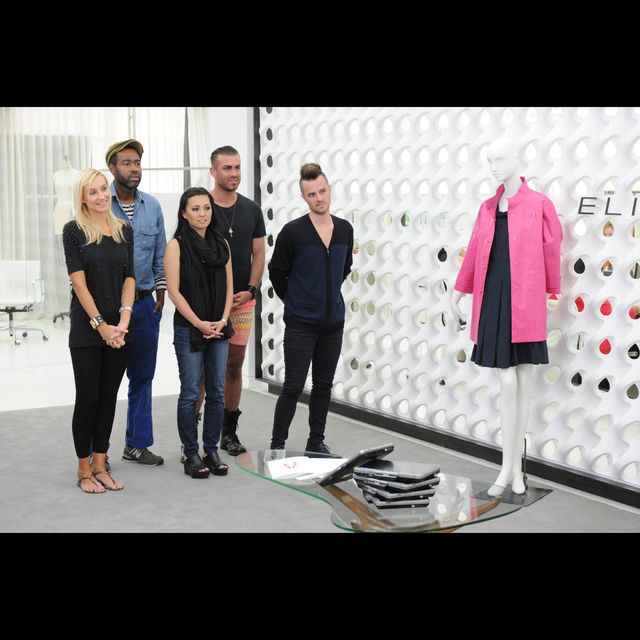 The five remaining designers await instructions at the Elie Tahari showroom in New York City.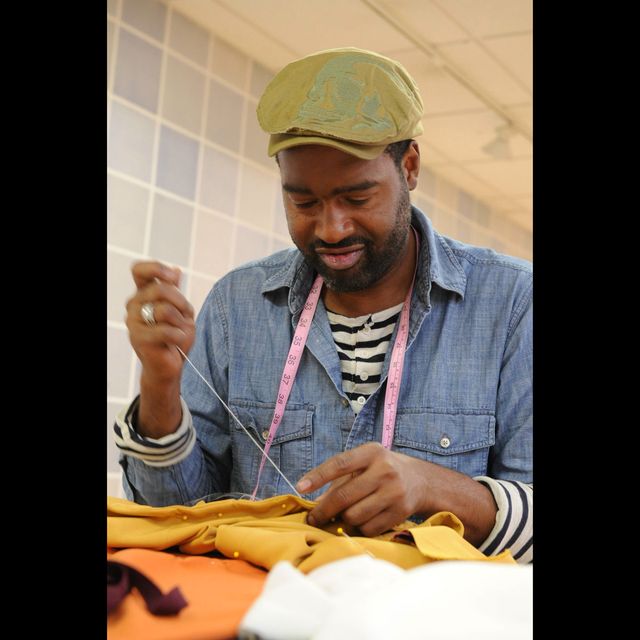 Designer Emilio Sosa works on his look for Project Runway All Stars ninth challenge.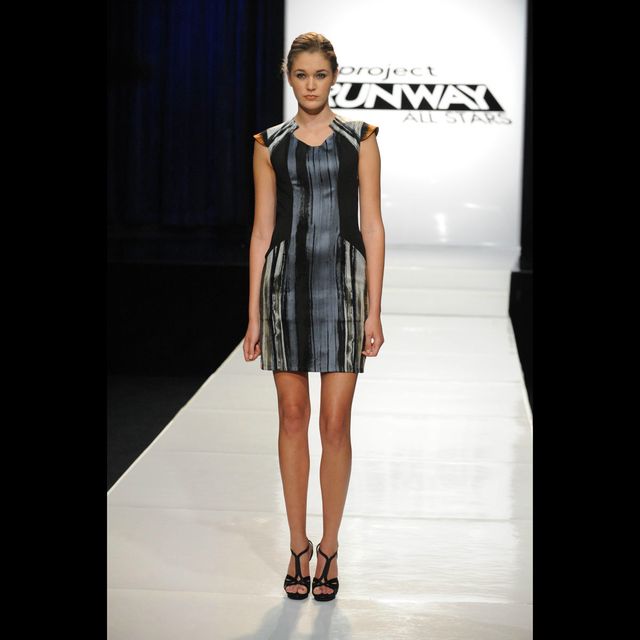 Anthony Ryan Auld's winning look.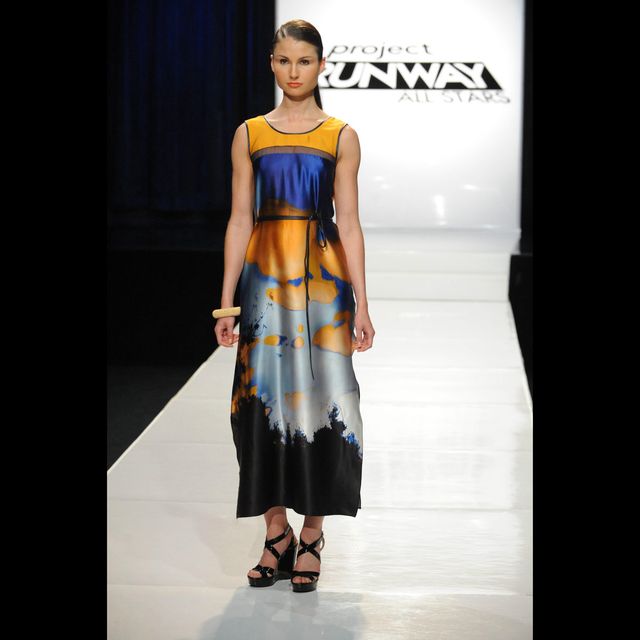 Ivy Higa's losing design.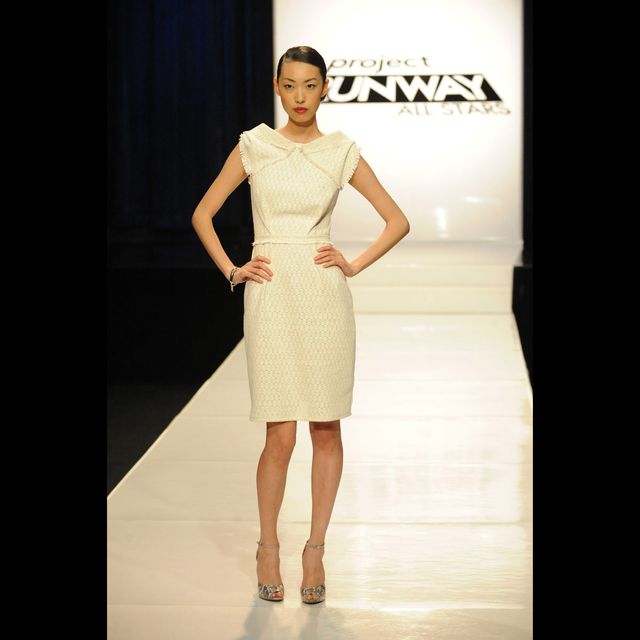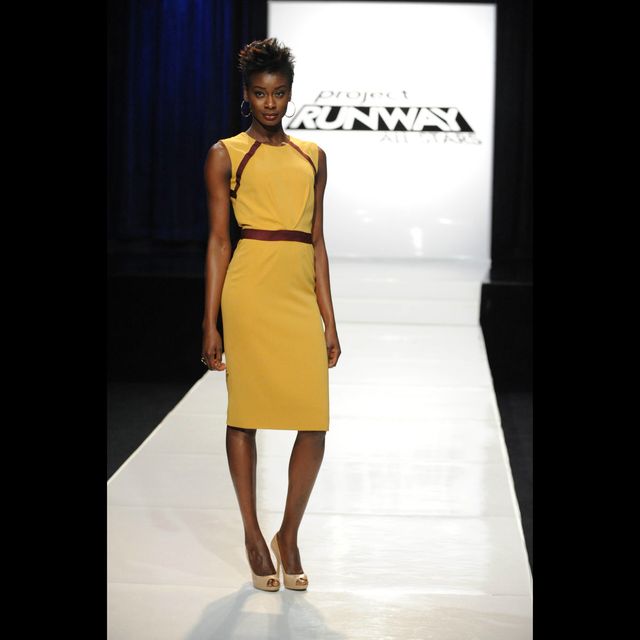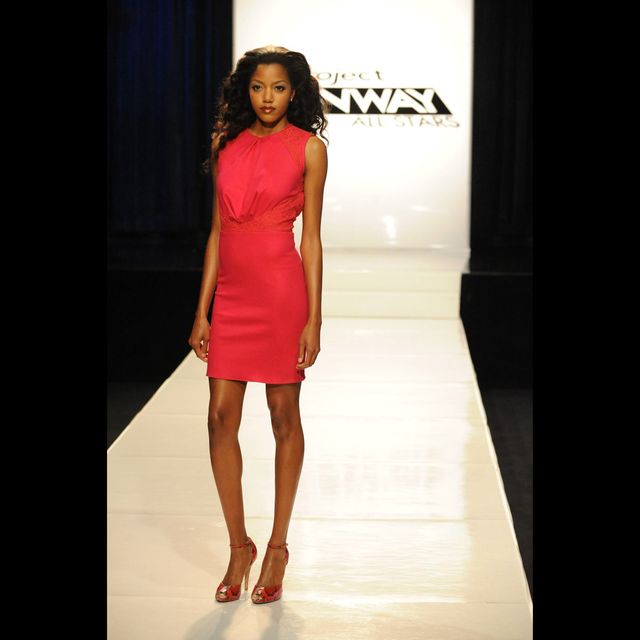 Joshua McKinley's design.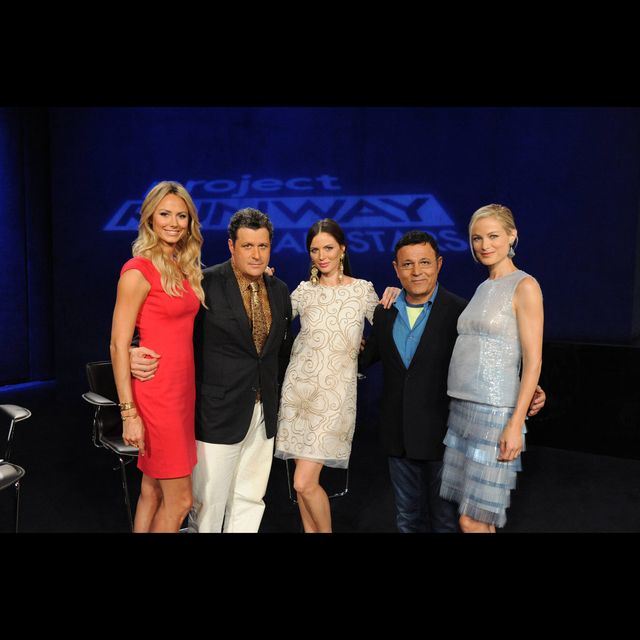 Guest judge Stacy Keibler, left to right, Isaac Mizrahi, Georgina Chapman, guest judge Elie Tahari, and Carolyn Murphy.