Book Giveaway: "Schiaparelli & Prada: Impossible Conversations"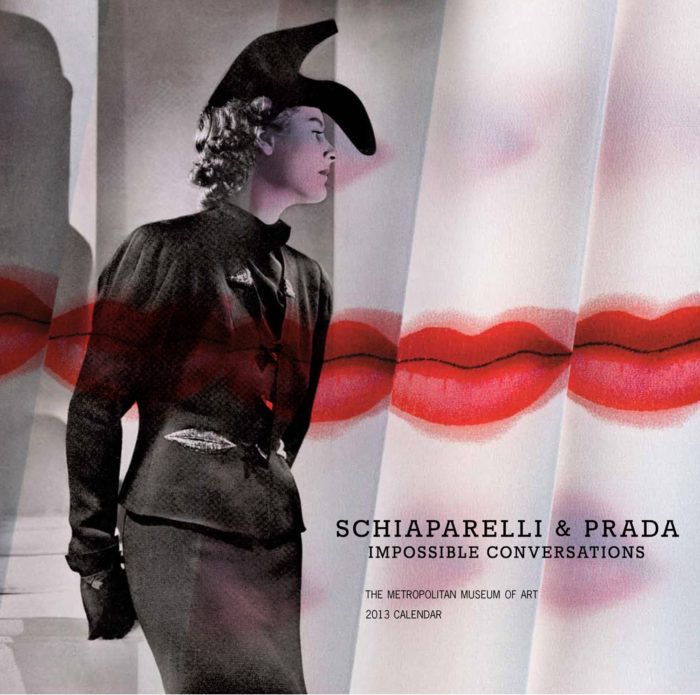 SEPARATED BY TIME
Despite their generation gap, the two Italian and feminist designers, Miuccia Prada and Elsa Schiaparelli, share similarities in terms of their design strategies and fashion manifestoes. Presented as an intimate conversation, Schiaparelli & Prada: Impossible Conversations by Andrew Bolton and Harold Koda (Metropolitan Museum of Art, 2012) describes the similarities of the two designers. Beautiful photos and insightful text show the parallels between the two, by demonstrating their preferences for interesting textiles and prints, eccentric color palettes, and a bold and playful approach to styling and accessories.
METROPOLITAN MUSEUM OF ART
The book was written to coincide with the Met's Spring 2012 Costume Institute exhibition, Schiaparelli and Prada: Impossible Conversations. The exhibition featured approximately one hundred designs and forty accessories created by the two designers which were arranged in seven themed galleries. The exhibit is now closed, but this book documents much of what was on display.
LEAVE A COMMENT TO BECOME ELIGIBLE TO WIN!
Would you like to win this great book? Tell us what you would love to learn about Prada or Schiaparelli. Submit your comment below, and you will be entered to win. The deadline for comments is midnight on Wednesday, January 23. The winner will be announced during the week of January 28 and will also be notified via email. Good luck!