Behind the Scenes at Paris Fashion Week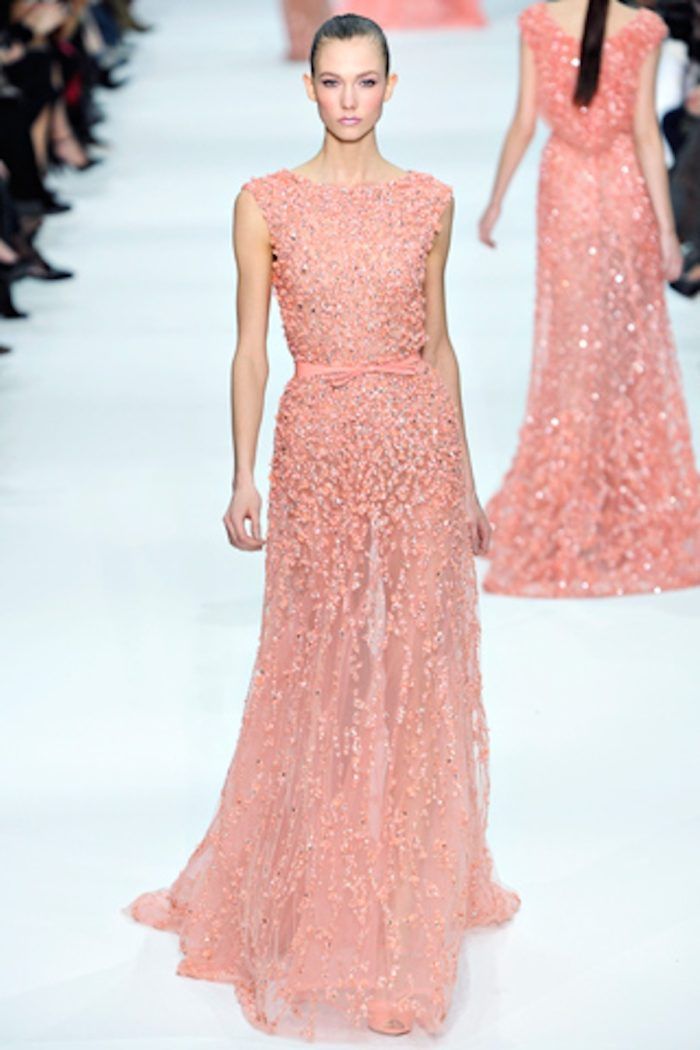 As Paris Fashion Week approaches, I can't help but think about the opportunity I had last winter to work backstage at Elie Saab's Spring/Summer 2012 Haute Couture fashion show at the Grand Palais in Paris. The fact that I got to handle those thousand dollar dresses with intricate beadwork, lavish textiles, and stunning silhouettes was a dream come true.
On the morning of the show, we arrived at the venue bright and early to unload bags and bags of dresses, belts, and shoes. As we waited patiently for the models to finish their hair and makeup, we were given a rundown of how quickly everything needed to happen. Some outfit changes would have to be done in under a minute so the models could resume their spots on the runway in time. This meant that once the show began, the pressure was on.
While these shows seem so flawless and luxurious to the public, what goes on behind the scenes is a completely different story. The staging area is flooded with cosmetic touch-ups, fast-paced garment changes, and last-minute alterations, all in the midst of hundreds of reporters and photographers conducting interviews and snapping photos. It is not until the models step onto the runway, that the world suddenly appears so glamorous and peaceful. And yet, it is this brief moment of perfection that the designers live for.
This year, the haute couture shows in Paris will take place from January 21st -24th, and I cannot wait.
While I never previously kept up with fashion week publicity, it is truly a great way to get inspiration for projects, and to be aware of what trends to look out for in the future. Whether you care to reference these designs for mood boards, or to hang up as posters in your sewing room, these elaborate looks are sure to spark your creativity.
Are you likely to follow the fashion week publicity this year? Who's your favorite designer? What is it about their design aesthetic that you find intriguing? Please post your thoughts in the comment box below.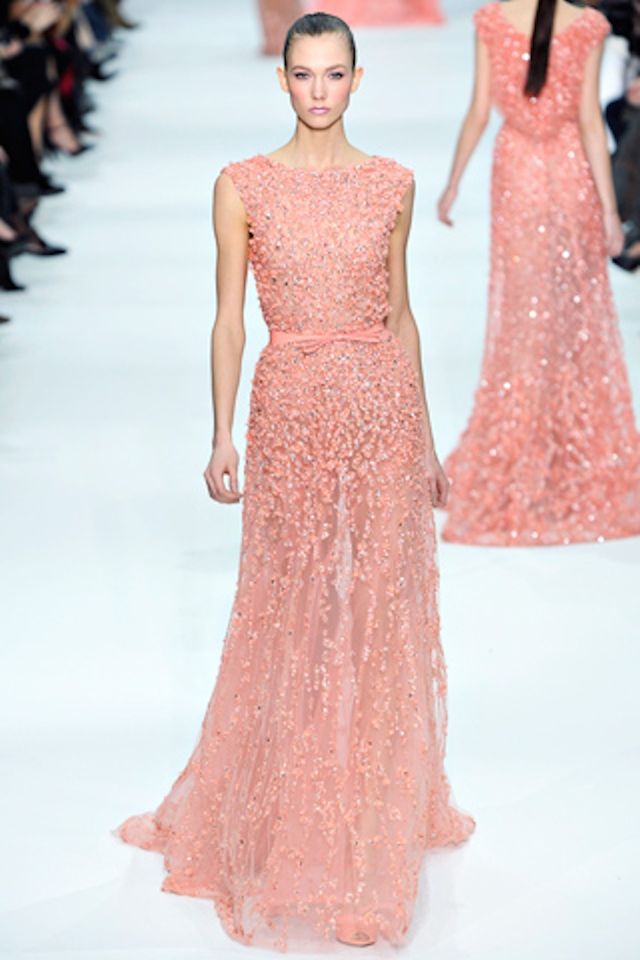 Elie Saab Haute Couture Spring/Summer 2012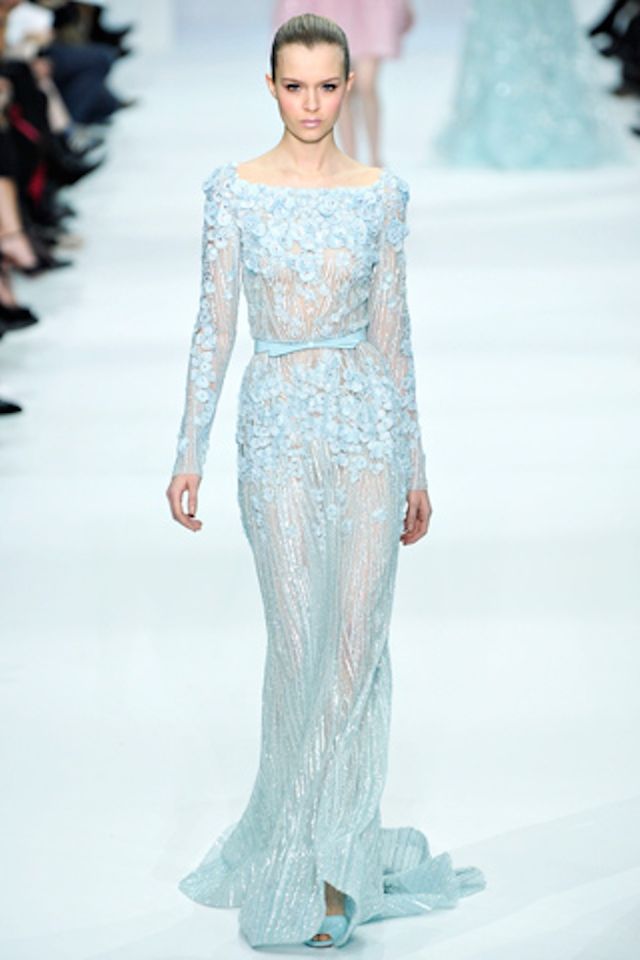 Elie Saab Haute Couture Spring/Summer 2012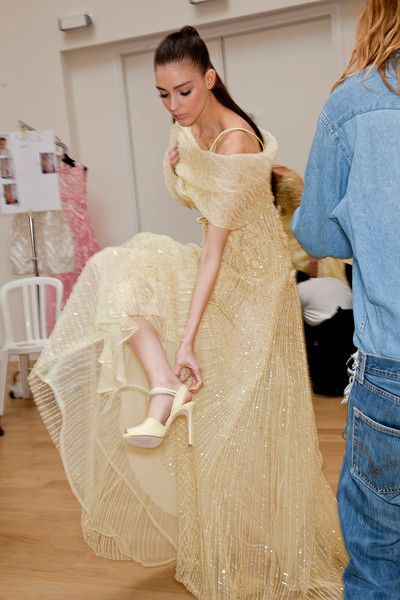 Backstage at Elie Saab Haute Couture Spring/Summer 2012 fashion show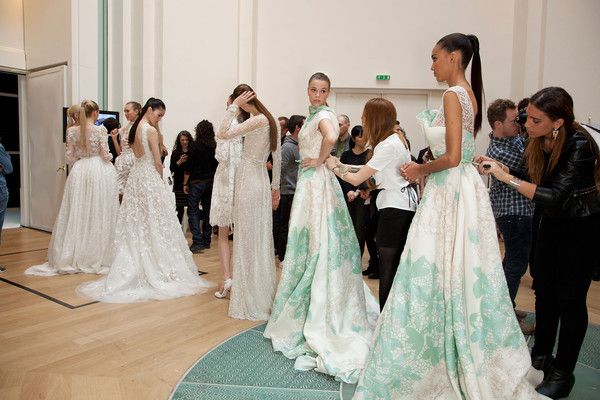 Backstage at Elie Saab Haute Couture Spring/Summer 2012 fashion show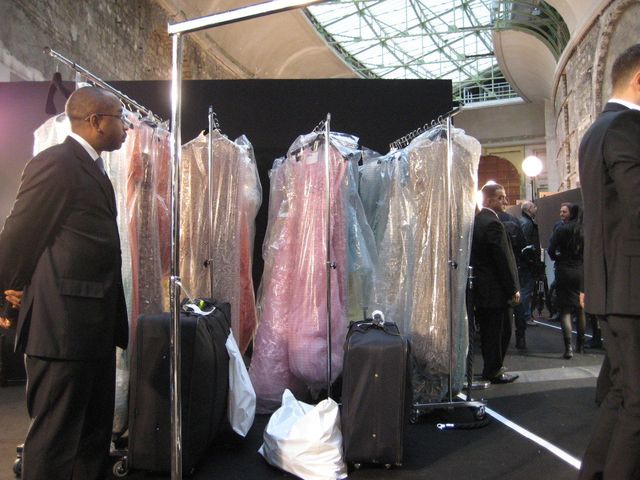 Backstage at Elie Saab Haute Couture Spring/Summer 2012 fashion show