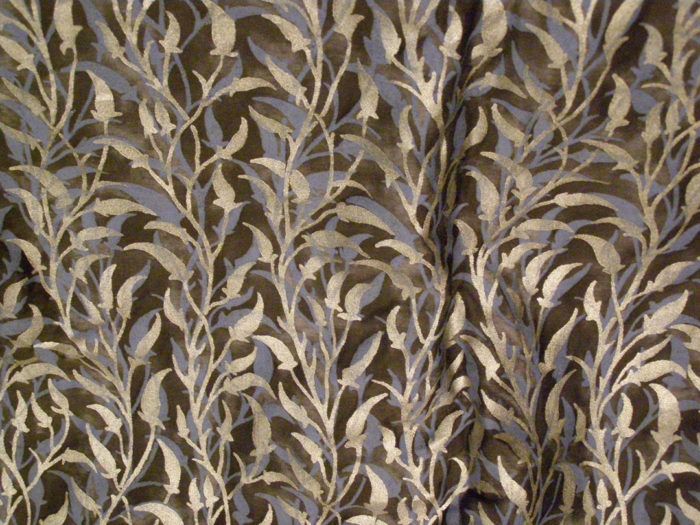 Last summer I got a call from a customer who was at the Palazzo Fortuny. She wanted to know how much fabric she should buy for a tailored jacket. So, I told her, and she bought this fabric.
Don't miss fabric tips like this one by ordering a subscription of Threads magazine. Print subscriptions come with FREE access to our tablet editions.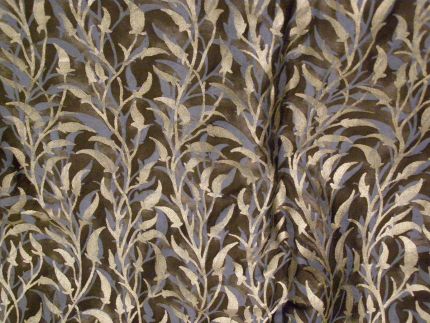 Beautiful, no?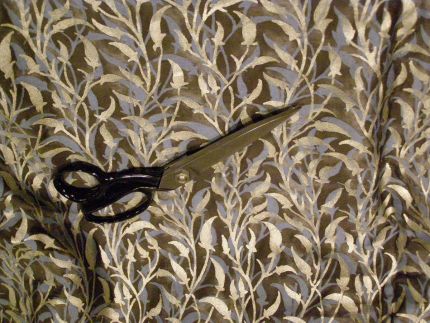 Here's a shot of the fabric with my shears laid on, so you can judge the scale. 
Generally, Fortuny prints use only one color. This print is different, being blue and silver-a new combination from their studios.
Cutting this fabric presents a small challenge, though. The fabric itself is a cotton twill, which is somewhat lightweight. I've decided to interline it with a blue twill of similar weight. My customer doesn't want a jacket that is too constructed, but not like a shirt either.
As you can see in this photo, when tearing the fabric to get the grain, the printing is off grain. There is a judgment call to make here–cut on grain, or cut on pattern.
Since the paints Fortuny uses in the printing process are thick, they tend to "lock" the grain of the fabric, so I've decided to cut on pattern. This will mean the fabric is a little off-grain, but with the printing being an all-over pattern, this won't present a problem.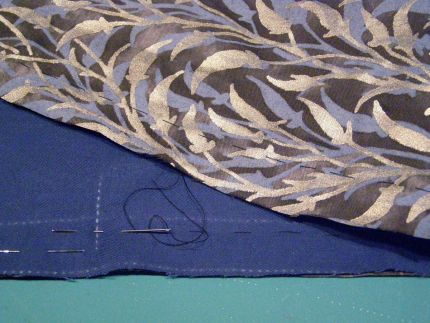 All the markings are on the interlining, and I've decided to baste in the seam allowances. The metallic paints tend to show pinholes slightly, so I don't want to mar the fabric with basting outside the seam lines.
You can see stitching lines marked in tracing carbon, and thread basting to hold the layers together.
Matching: 
This is an overall…
Start your 14-day FREE trial to access this story.
Start your FREE trial today and get instant access to this article plus access to all Threads Insider content.
Start Your Free Trial
Already an Insider? Log in