Project Runway Season 11: Episode 6, "Senior Fling"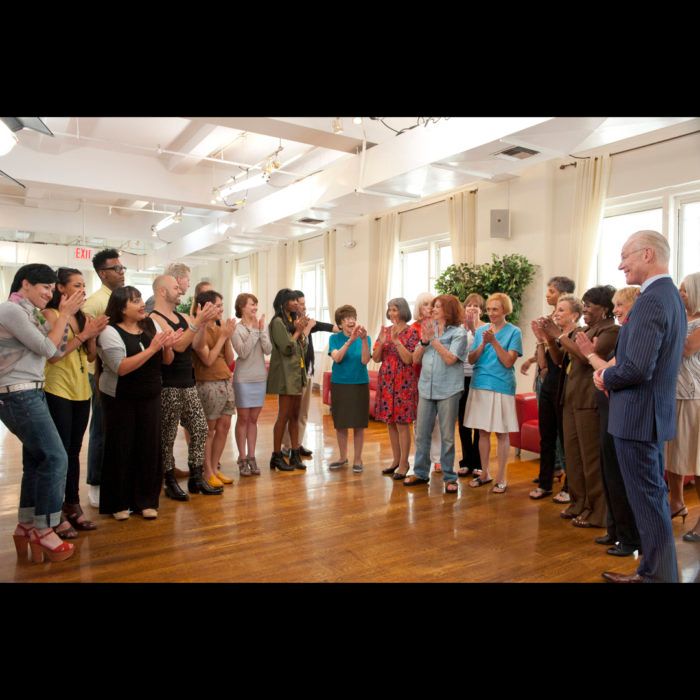 In last night's episode, "Senior Fling," the designers (still in teams of course!) had to make looks for opinionated, stylish older women.
Before the challenge was revealed, Heidi added Michelle Franklin to another team. With 11 designers left, there had to be one three-designer team, and Michelle was added to the team of Layana Aguilar and Patricia Michaels. The other two-person teams stayed the same as Episode 5: Stanley Hudson and Richard Hallmarq; Benjamin Mach and Amanda Valentine; Tu Nakchat and Katelyn Pankoke; Daniel Esquivel and Samantha Black.
Tim and Heidi took the challengers to a dance studio where a group of women were dancing and exercising. After an ice-breaking dance session, each designer was linked to a client to create a look for. Every designer created an outfit, and within the teams the looks did not have to be cohesive. The real challenge was for the designers to show their individual design aesthetics AND please the client AND listen to/help their teammate(s).
Designer Rachel Roy stood in for Zac Posen on the judging panel. The guest judges were Joan Rivers and Melissa Rivers, hosts of "Fashion Police" on E! Entertainment Network.
On to the designs – and the surprising ruling by the judges!
The winning look
Stanley Hudson's design won raves from the judges for its elegance. It suited Stanley's muse (barring the fitting problems in the pants).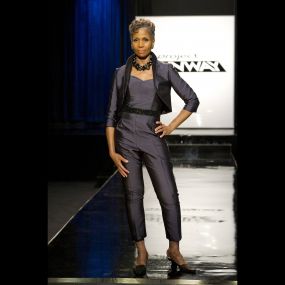 The losing design
In a surprising upset, Benjamin Mach went home! He was paired with Amanda, who created a really appalling dress (wait until you see it). Benjamin cut such a confident figure, you didn't expect him to go home before Amanda, who was indecisive and tearful for much of the episode. Even the mightiest…
Benjamin's look: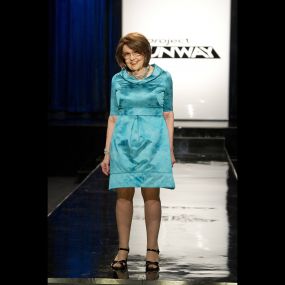 The rest of the designs
Richard Hallmarq, Stanley's teammate, also scored well with this knit design:
Amanda Valentine, Benjamin's teammate, created this look. She nearly went home instead of Benjamin. I wish I had a picture of the back of the dress – you would be horrified.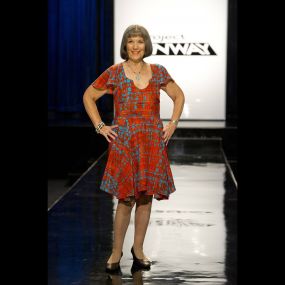 Team Michelle Franklin, Layana Aguilar, and Patricia Michaels
First, Michelle's design: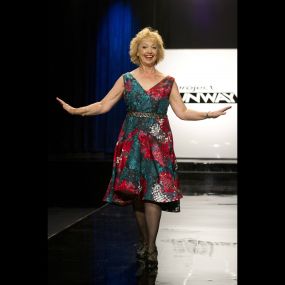 Layana's design: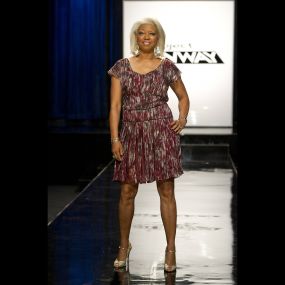 And Patricia's design. Heidi told Layana and Michelle that they had two of the highest scores, however, Patricia's design scored so poorly that their individual designs could not be considered to win the challenge.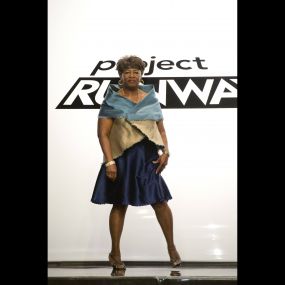 Team Daniel Esquivel and Samantha Black
Daniel's design: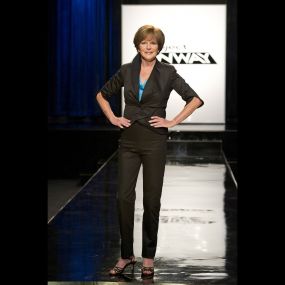 Samantha's design: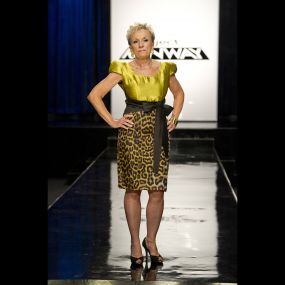 Team Tu Nakchat and Katelyn Pankoke
Tu's design: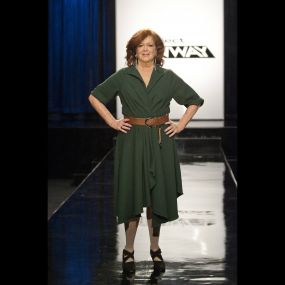 Katelyn's design: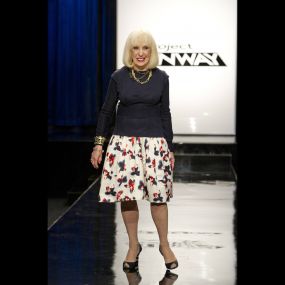 What do you think?
Were you surprised at the judges' decision to send Benjamin home?
Which look was the worst?
Who's next to go, in your opinion?
In this episode, the team element really hurt several designers: Katelyn, Michelle, and Layana all had good designs, but were hampered by the poor efforts of their teammates (Tu and Patricia, respectively). Team dynamics can be interesting, but not very fair. Are you enjoying the team format?
Which (if any!), of the designs did you find appealing from the episode?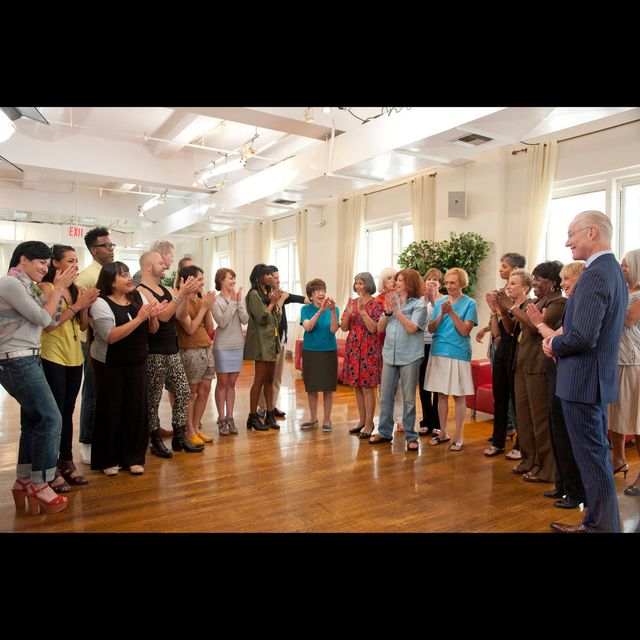 Tim Gunn presents the remaining designers with their sixth challenge.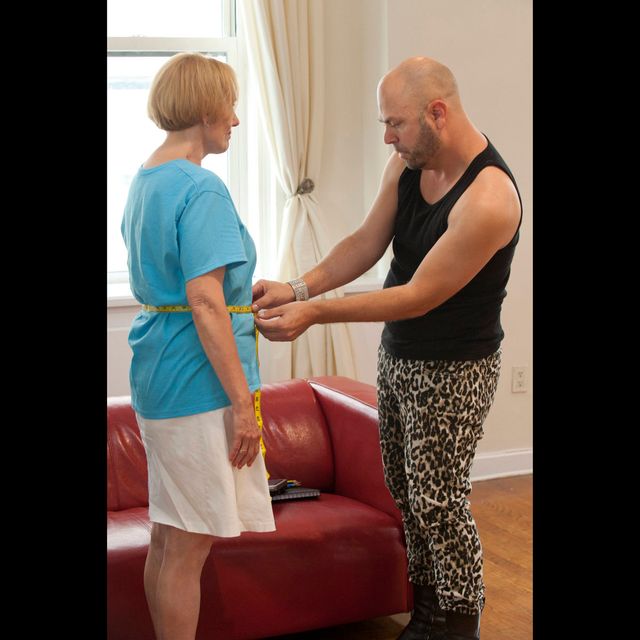 Richard Hallmarq takes measurements for his design.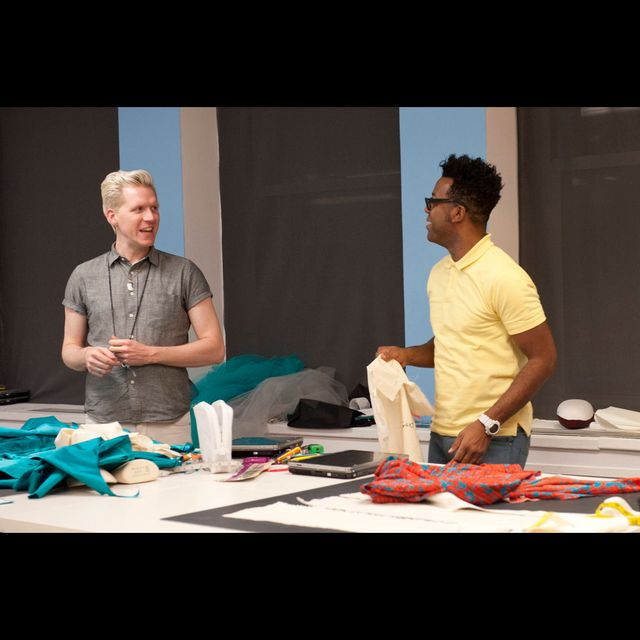 Benjamin Mach, left, and Stanley Hudson.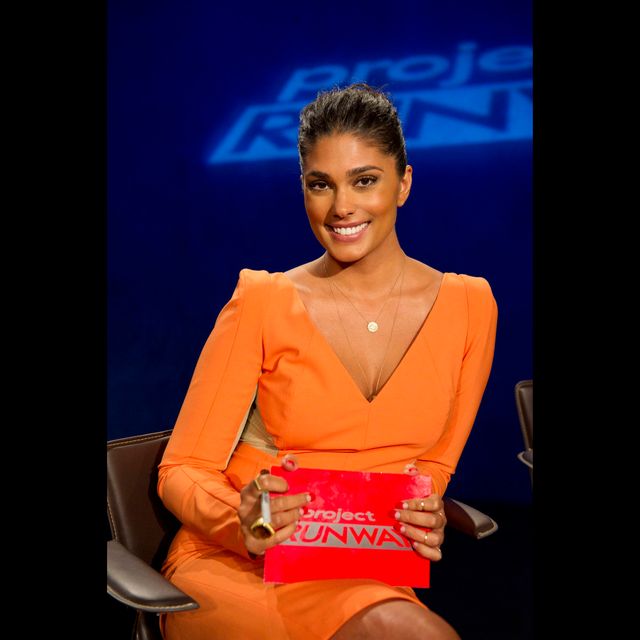 Rachel Roy guest judges the sixth challenge.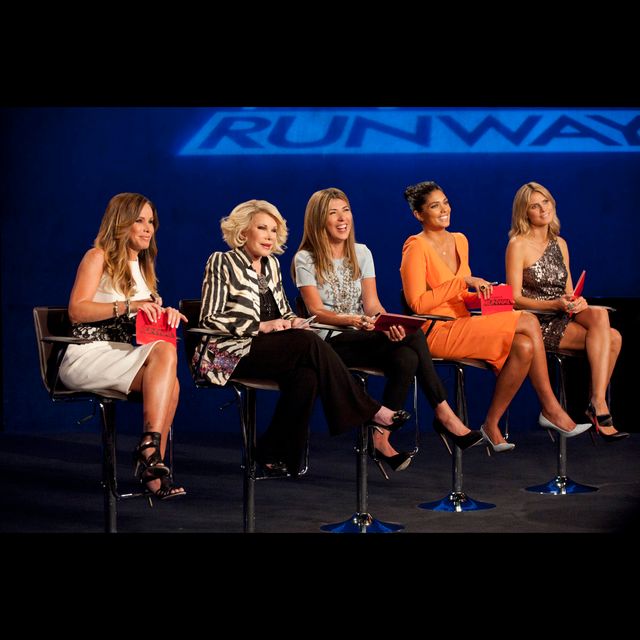 Guest judges Melissa Rivers, left to right, Joan Rivers, Nina Garcia, Rachel Roy, and Heidi Klum.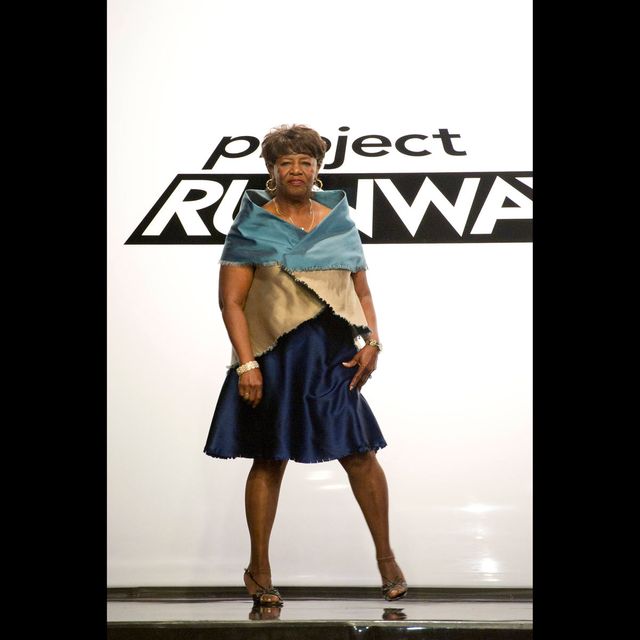 Patricia Michael's design.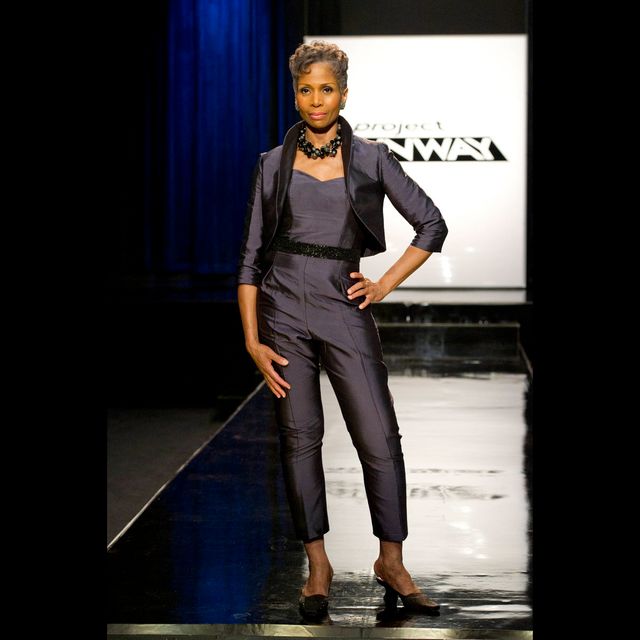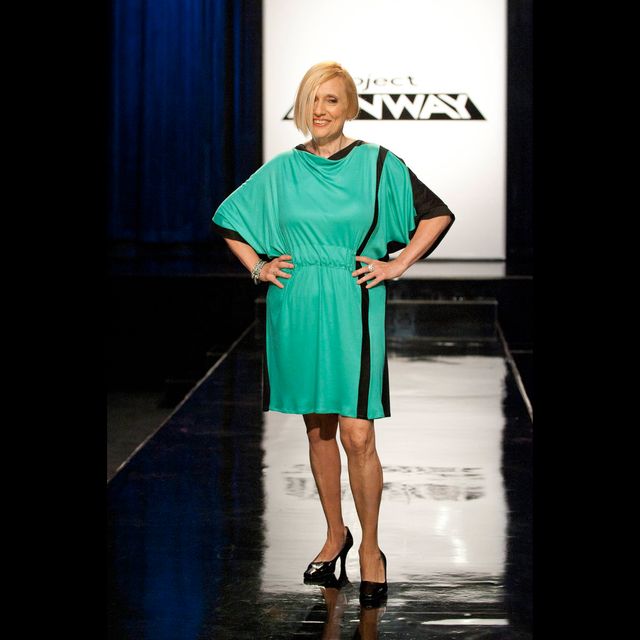 Richard Hallmarq's design.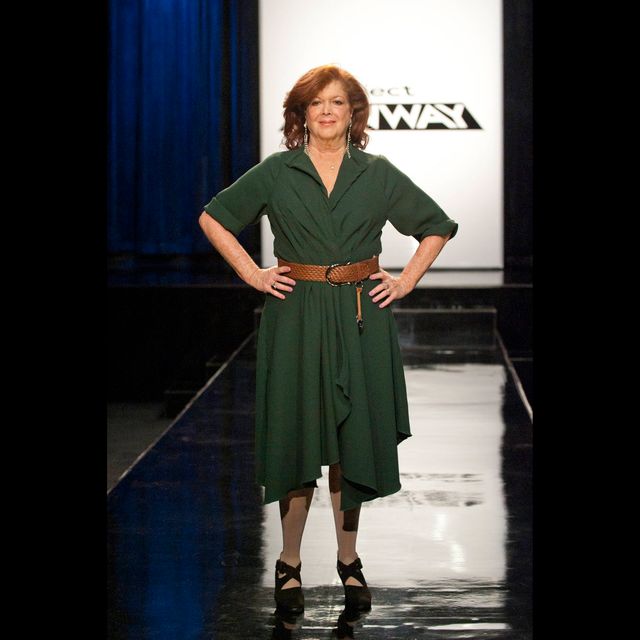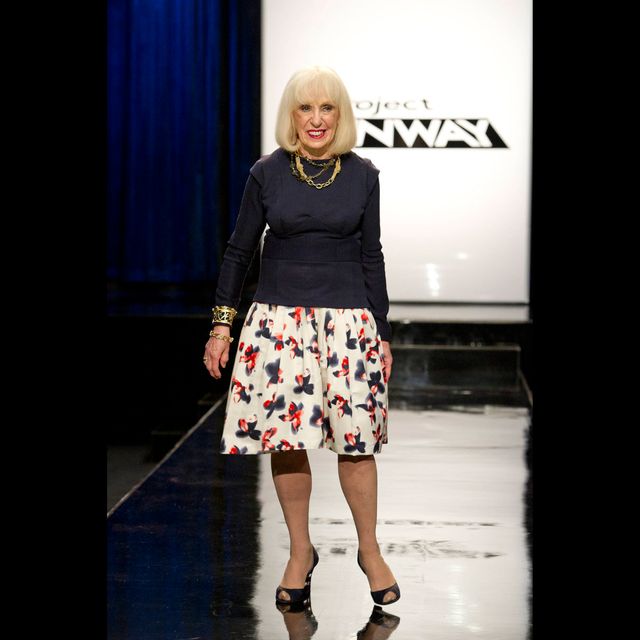 Katelyn Pankoke's design.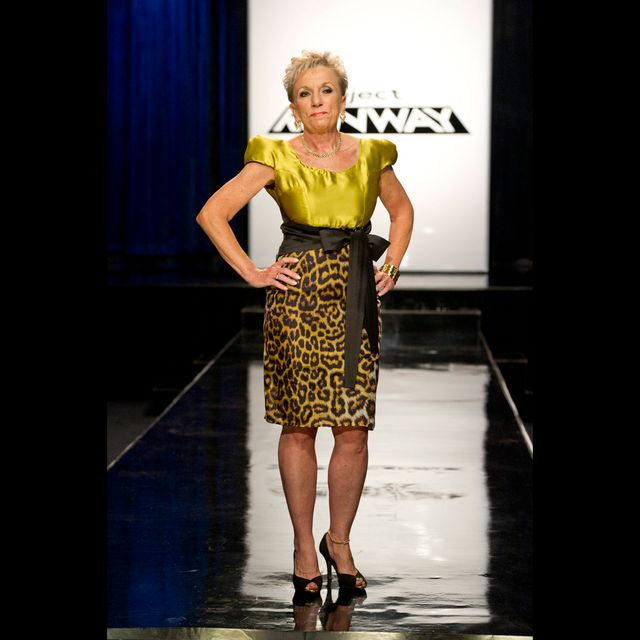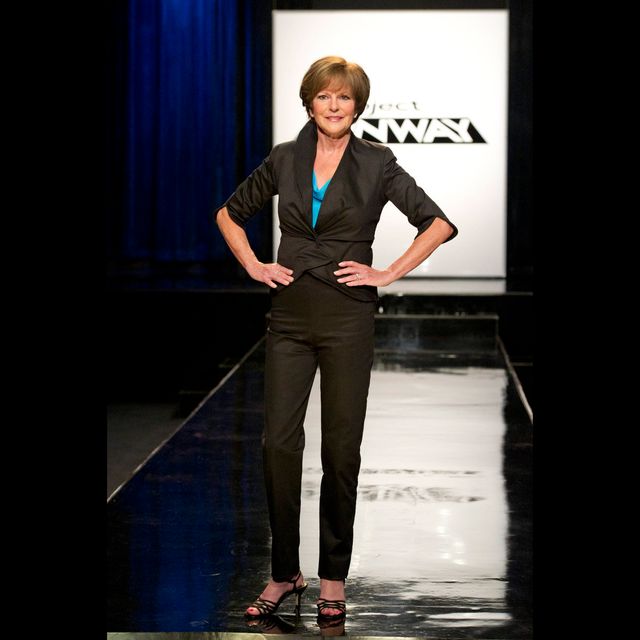 Daniel Esquivel's design.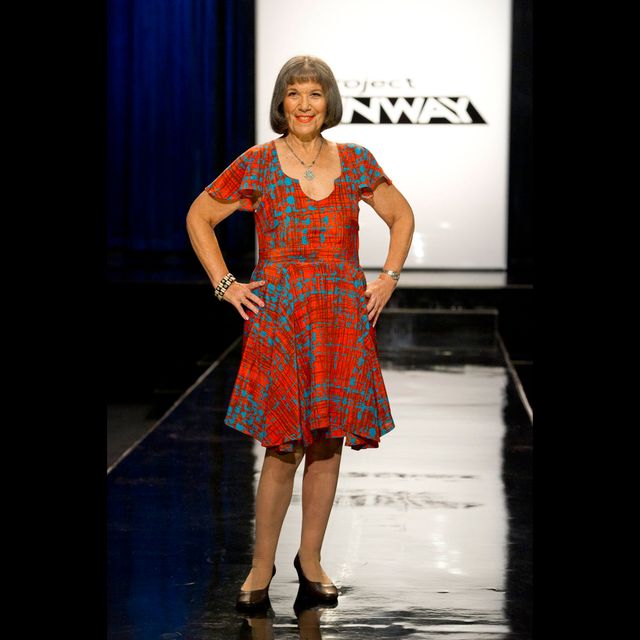 Amanda Valentine's design.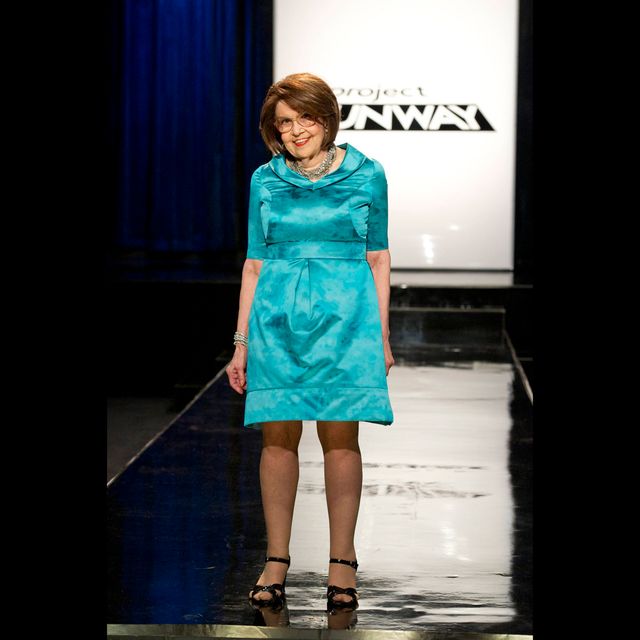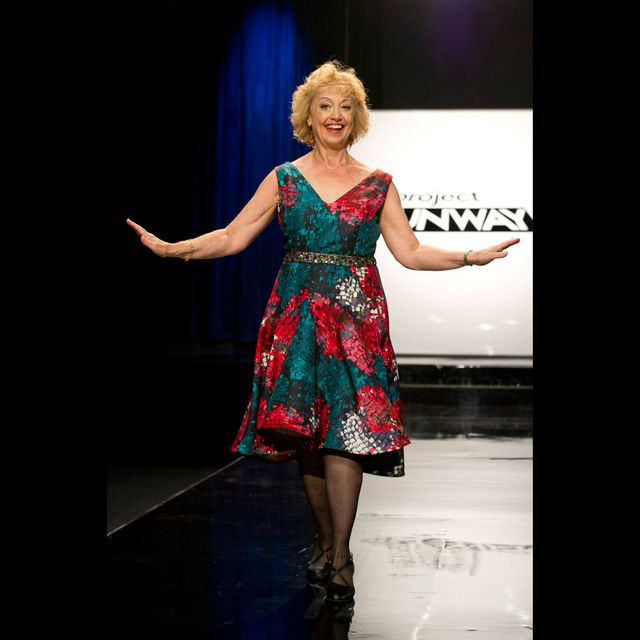 Michelle Franklin's design.