Congratulations on 50 Years, Haute Couture Club of Chicago!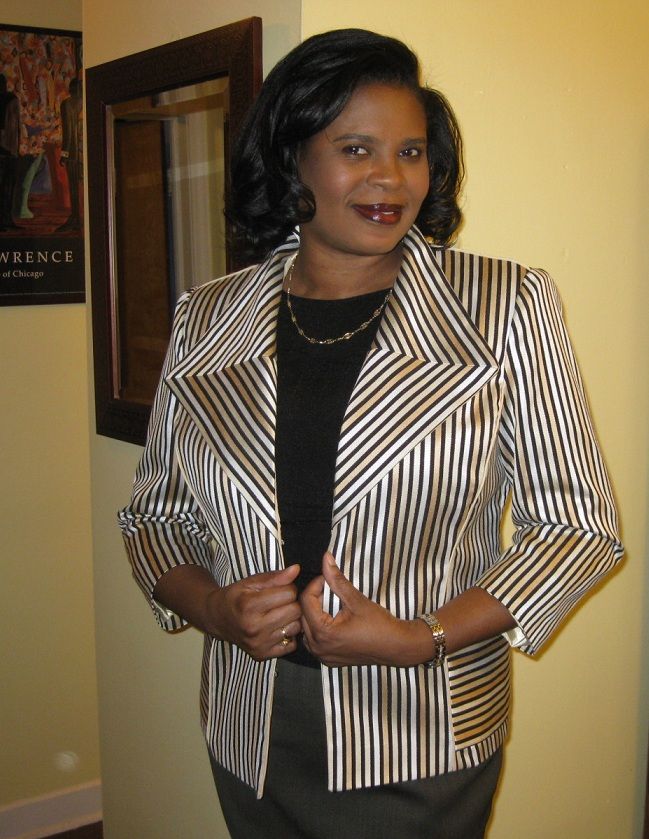 The Haute Couture Club of Chicago begins celebrating its Golden Anniversary this year (2013). Since its founding in 1964, the club has continued to bring together sewers in the Chicago area to foster their love of fine garment sewing.
The Haute Couture Club of Chicago was founded by former students of tailoring instructor Helen Barker. Gaining membership originally required presenting to the club a tailored garment that would have met Helen's exacting standards. Membership requirements have loosened over the years, but the club's mission remains advancing and preserving the finest sewing techniques, according to club president Patricia Ferguson. Today, anyone with a love of garment sewing who pays dues is granted membership, regardless of skill level.
The Haute Couture Club of Chicago offers its members educational programs and special events from September through April each year (however, there are no meetings during the winter months). The club also issues garment challenges a few times per year, and holds a themed fashion show each spring. During the fashion show, a raffle is also held, and the proceeds are used for a scholarship to support a fashion design student attending a Chicago-area university.
To celebrate its fiftieth anniversary, the club has organized several special programs for its membership throughout 2013, culminating with the annual fashion show in May 2014.
Among its many accomplishments, the club's most notable achievement, according to Patricia, is bringing together women of very diverse backgrounds (age, ethnicity, profession, proximity to the city, etc.) through their common love of sewing.
If you live in the Chicago area and love garment sewing, the Haute Couture Club may be right up your alley! Visit HauteCoutureClubChicago.com for more information about the club.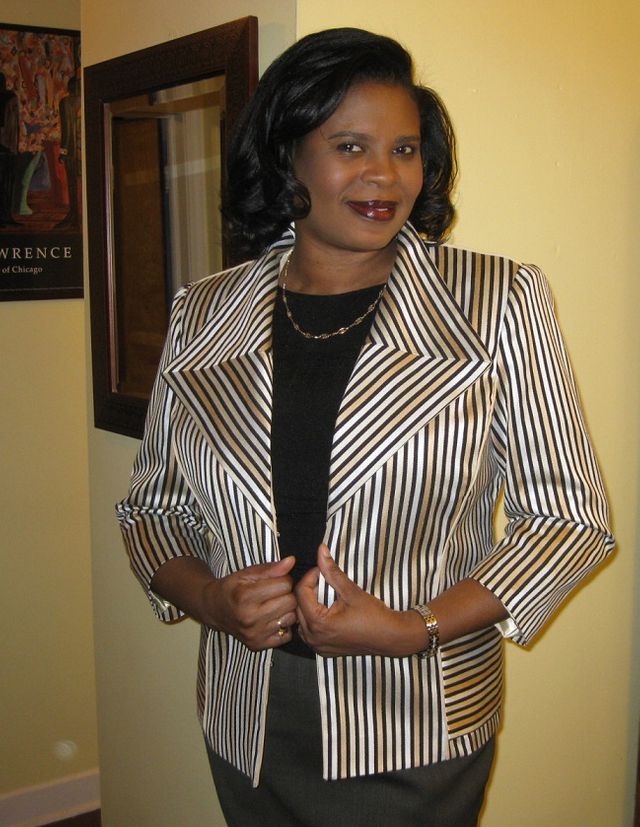 Haute Couture Club of Chicago member Cennetta Burwell wearing the jacket she made for the club's 2012 Stripes Challenge, which won first place.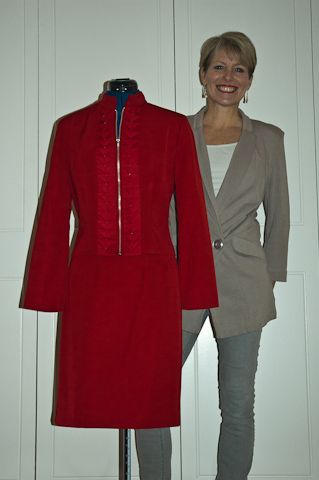 Haute Couture Club of Chicago member Karen Harder displays the suit she made for the club's 2011 Red Challenge, also a first-place winner.