Book Giveaway "Vintage Lingerie"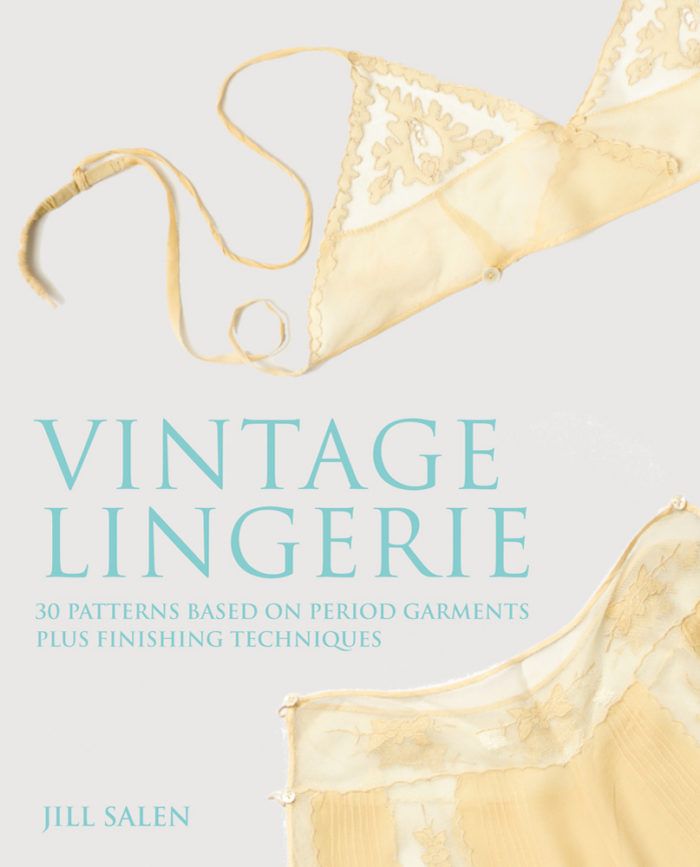 VINTAGE LINGERIE
Featured in Threads magazine, issue 166, Vintage Lingerie by Jill Salen (St. Martin's Griffin, 2011) explores lingerie knickers in the 1920s knickers to pin-up brassieres in the 1950s. The book includes information about a broad range of vintage lingerie garments from the last century. The book also covers topics such as corsets, garter belts, girdles, brassieres, and much more.
WHAT'S INSIDE
Thirty patterns along with pictures, annotations, and drawings will make your sewing experience easier. Each pattern also includes an historical overview, giving invaluable insight into these pieces. This book would be great for fashion and costume students, costume designers, or if you simply wish to create an historically accurate period garment.
YOU COULD WIN
Tell us why you would like to win this book in the comment section below, and you might be lucky enough to be the winner! The deadline for your comments is Friday, March 22, 11:59 PM EST and the winner will be chosen during the week of March 25. The winner will be sent a winning email notification. Good luck!