Announcing Smart Fitting with Kenneth D. King!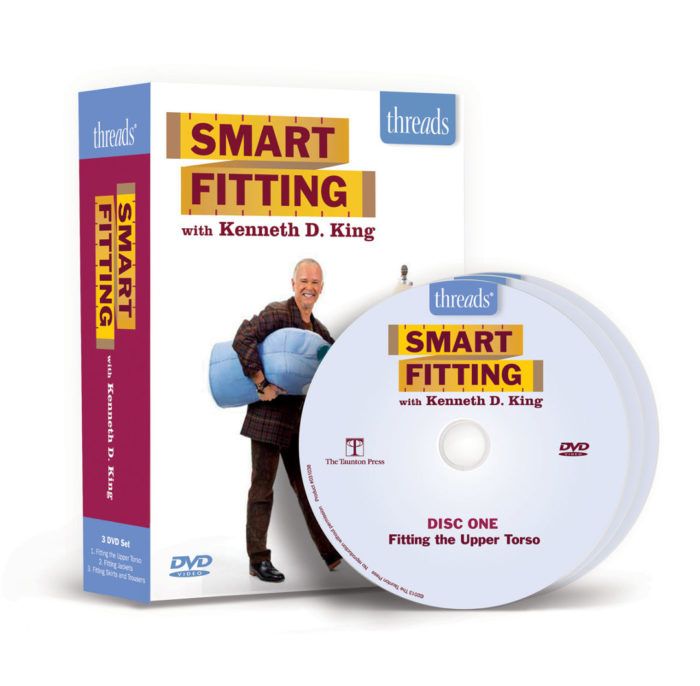 We're thrilled to introduce Threads contributing editor and fitting expert, Kenneth D. King's all new DVD, Smart Fitting with Kenneth D. King!
Smart Fitting with Kenneth D. King
In this three-part DVD video workshop, Kenneth walks you through his unique fitting approach of net gain, net loss, and no net change. He shows you step-by-step how to apply his approach when fitting tops, jackets, skirts, and trousers for various body shapes. You'll also learn how to evaluate the fit of a test garment, make corrections on a muslin, and adjust the pattern accordingly. With Kenneth's common-sense approach, you'll be able to achieve a garment that fits perfectly.
Become an Insider to Access Bonus DVD Content
Threads Insiders will have exclusive access to bonus video content such as an in-depth interview with Kenneth, and 13 essential lessons and tips with the renowned instructor. Threads Insider membership also gives you access to 80+ technique videos, iPad® editions of Threads (Android coming soon!), the exclusive Threads Insider pattern database, our collection of all-time favorite articles from Threads, 360 degree garment views, and more. Visit ThreadsInsider for more information and to sign up for a two-week free trial. Print subscribers can add a Threads Insider membership for the discounted price of $12.95.
Order your copy of Smart Fitting with Kenneth D. King now!