Book Giveaway: "Costume and Fashion: A Concise History"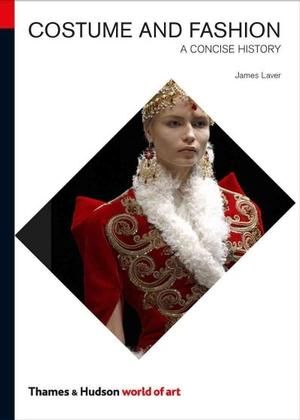 A Timeline of Fashion
Costume and Fashion: A Concise History by James Laver (Thames & Hudson, Inc., 2012) examines chronologically how fashion has existed and evolved from the inception of clothing all the way through today. With over 400 illustrations accompanying the text, it explains both the motives behind the dress and the occasion which it should be worn. The book was featured in Threads magazine, issue #165.
Its Fifth Edition
In the latest edition, Costume and Fashion features a new chapter by Amy de la Haye, former Curator of the Twentieth-Century Dress at the Victoria and Albert Museum. She discusses the new millennium and the diverse styles that characterize it, from radical reinventions at major fashion houses to affordable and disposable "fast fashion."
Enter for a Chance to Win
Would you like to win a copy of the book? Which fashion time era would you most like to learn about? Answer this question in the comment box below to be entered into our random drawing. The deadline for your entry is Friday, March 29, at midnight. The winner will be chosen during the week of April 1 and will be notified via email. Good luck!