The Fortuny Jacket: Finessing the Facing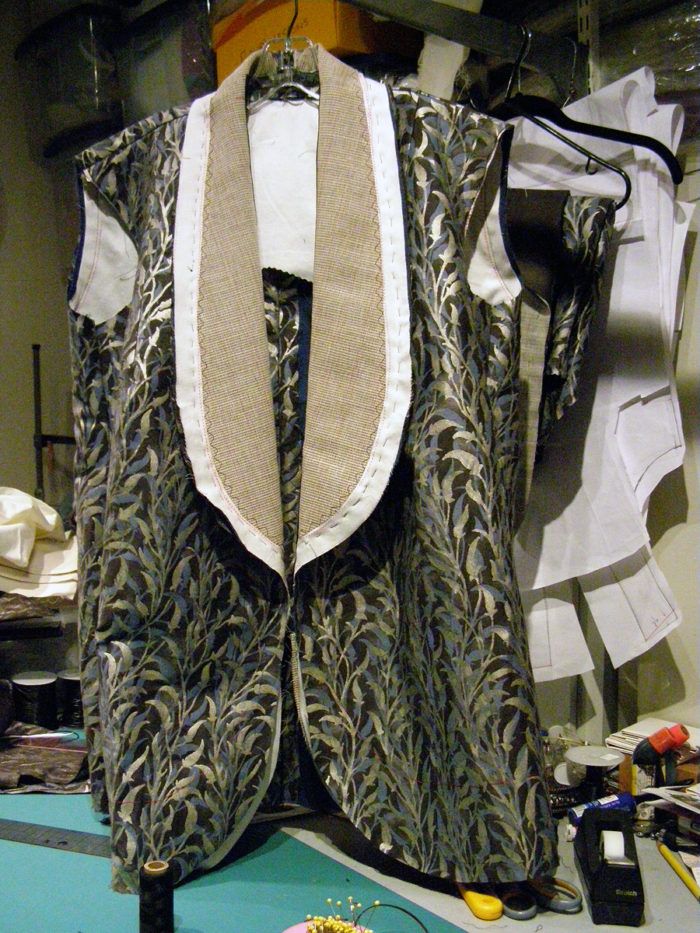 In my first "Fortuny Jacket" post, I demonstrated how I constructed the sleeves. Now, I'll show you how I chose to handle the facing.
But first–just so you can see–here's the label that came with the fabric.
Cool, no?
Here's the body of the jacket all together. As I previously showed you, the sleeves have been constructed. I'm leaving the lining for later, but now need to construct the facings.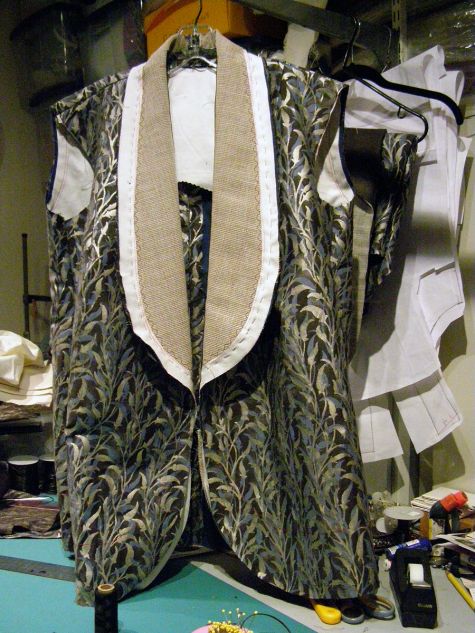 This customer wanted a contrasting fabric for the lapel facing, so this jacket will "read" like a classic shawl lapel dinner jacket. Using black satin, though, would be too harsh a contrast.
I decided to use the selvages of the fabric for the lapels, as they are unprinted, so will blend well with the design.
The selvages of this Fortuny fabric are unprinted for about 4-1/2-inches from the edge of the fabric. This means I have some unprinted ground fabric for the lapel facing that will blend well with the print.
The drawback of this, though, is cutting. If I cut the lapel with the collar portion running along the selvage, the lower portion of the facing would run wonky. If I cut the facing with the lengthwise grain on the center front as it should be, the collar wouldn't all fall on the unprinted area.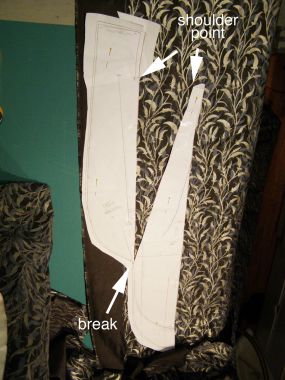 I thought first to cut the collar as a separate piece, but I didn't want a harsh seam joining it to the rest of the facing. I also didn't want a seam intersecting the seam joining the facing to the body–there would be a bump where it intersects, which would be unattractive.
I decided to make a large dart.
Before I carried out the next step, I cut out the interfacing for the…
Start your 14-day FREE trial to access this story.
Start your FREE trial today and get instant access to this article plus access to all Threads Insider content.
Start Your Free Trial
Already an Insider? Log in