Kenneth D. King Answers Your Fitting Questions on Facebook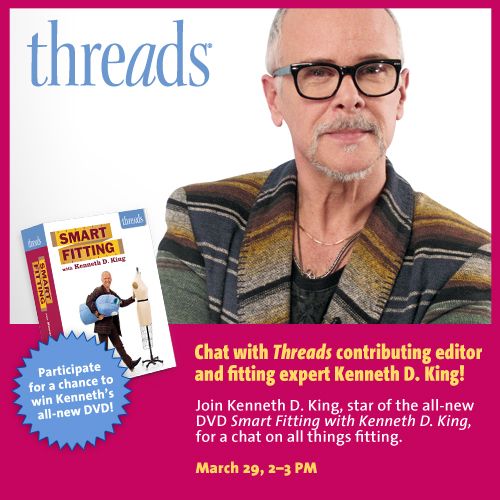 Whether you're making skirts, jackets, or trousers, achieving the perfect fit can present some challenges. If you've ever had a fitting dilema that needed solving, we're here to help!
Fitting expert Kenneth D. King will be our special guest on Threads' Facebook page from 2-3 p.m. EDT on Friday, March 29. He'll answer your questions, offer expert advice, and share some tips and tricks to help you achieve a good fit.
Join the live chat to get your fitting questions answered by "Professor King" and you may win a copy of his all-new three-part video workshop, Smart Fitting with Kenneth D. King!
LIKE our Facebook page and never miss an expert chat.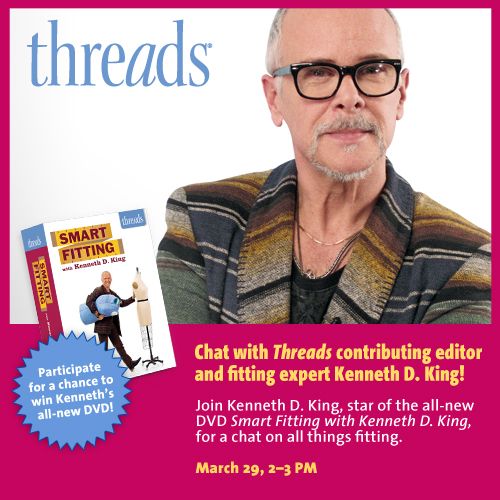 Join us for a live Facebook chat with Threads contributing editor Kenneth D. King from 2-3 p.m. EDT on Friday March 29.