Project Runway Season 11, Episode 10: "The Art of Fashion"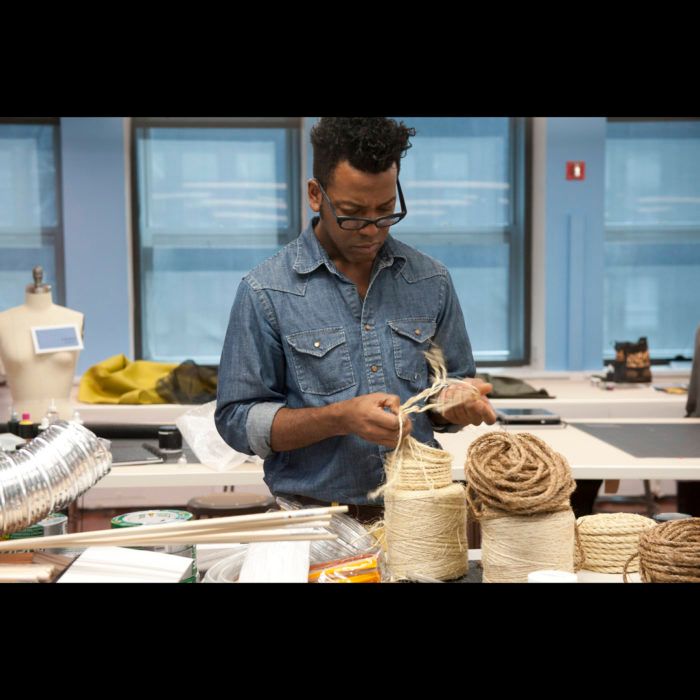 In last night's Project Runway episode, "The Art of Fashion," Tim Gunn took the designers to the
Guggenheim Museum
to seek inspiration. There, the remaining six designers received the challenge: They were going to be paired into three new teams and each team had to create a fabric print on their
HP computers
, then the fabric had to be used in two designs: one an avant-garde art look, and the other, a RTW look.
In addition to a new HP tablet/laptop computer, the winner would get $10,000 cash from HP. Cash is always nice, isn't it?
The new teams were Stanley Hudson and Michelle Franklin,
Layana Aguilar and Daniel Esquivel,
and Patricia Michaels and Richard Hallmarq.
The guest judges were designers
Tracy Reese
(I don't know about you, but I know I love and own a number of her Vogue patterns!) and 
Rachel Roy
.
On to the dual designs…
The winning look and team
Stanley Hudson won the challenge for his team's RTW look. Michelle sketched a woman's face and she and Stanley turned it into a "woman spiralling out of control" print. It was a little creepy and dark, but it worked, mainly because Stanley used it in a playful garment, and Michelle only used the print on a tiny portion of her garment.
Stanley's winning RTW dress: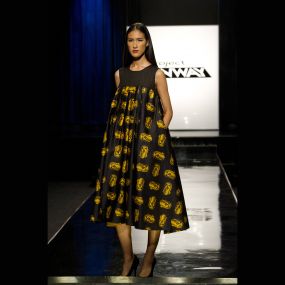 Michelle's avant-garde coat and dress:
The OK looks and team
Layana Aguilar did the avant-garde look for her team-up with Daniel. Their block-print was pretty, but Layana had an emotional crisis in the middle of the show, and never recovered with a strong look. The judges cited Eliza Dolittle, Scarlet O'Hara, and other fictional, historical characters. Her dress felt period, not avant-garde.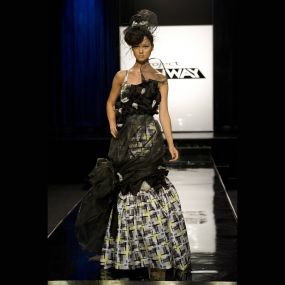 Daniel Esquivel's jacket and bell skirt were well received. Even though it is work that has been seen before from Daniel, there's no denying the guy knows how to cut and fit a jacket.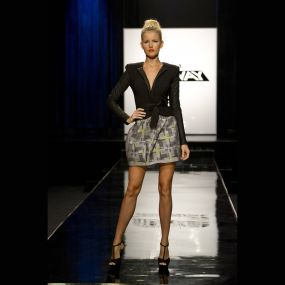 The losing looks and team
Patricia Michaels and Richard Hallmarq were a match made for disaster. Despite her loquacity, Patricia has difficulty explaining her ideas. Richard has trouble coming up with creative ideas he can actually carry out.
Patricia did create an interesting avant-garde look: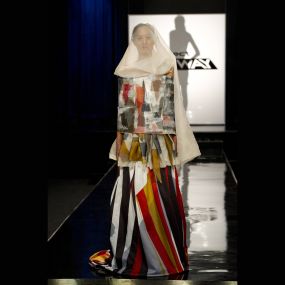 But Richard did not know where to take inspiration from her idea, or how to use her print fabric, for an effective RTW garment. 
Richard's RTW look, with atrocious skirt: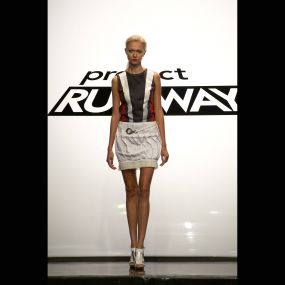 What did you think?
Did you think Stanley should have been the winner, when Michelle drew the design for their print? I thought that was unfair.
What about Richard's departure – about time, or do you think there was something interesting we hadn't yet seen from this designer?
Have you ever created your own digital print fabrics? What did you do? Was it fun? What did you sew with your print?
What would you do with $10,000 cash?!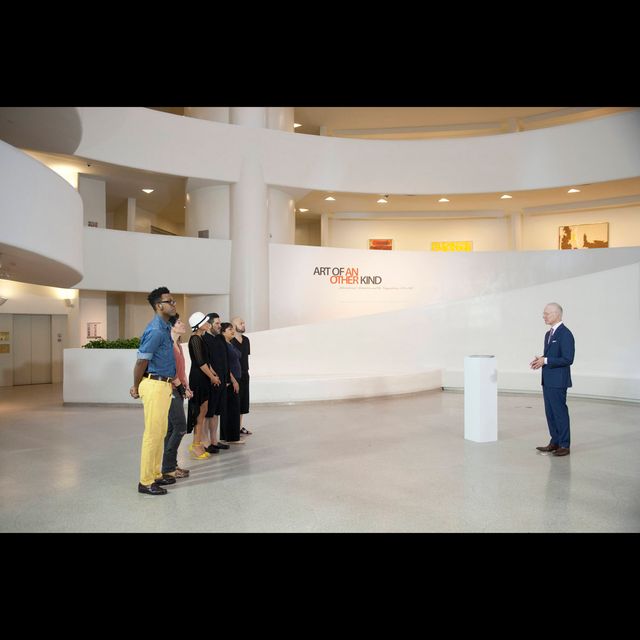 Tim Gunn presents the tenth challenge to the remaining designers.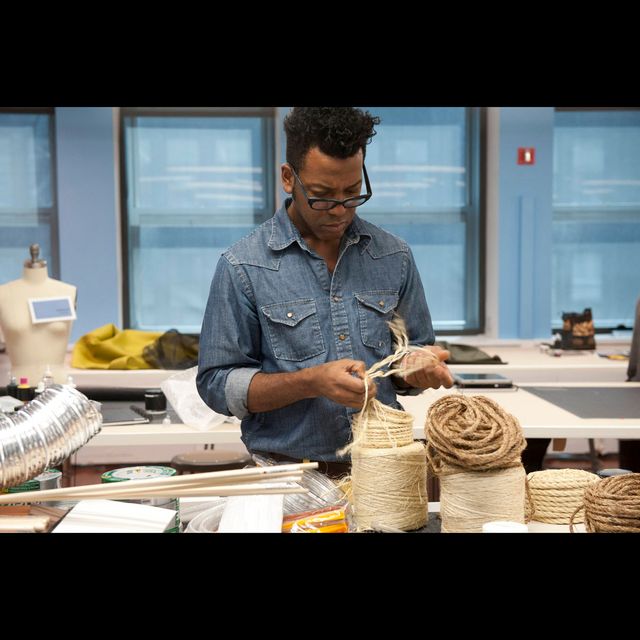 Stanley Hudson working on his design.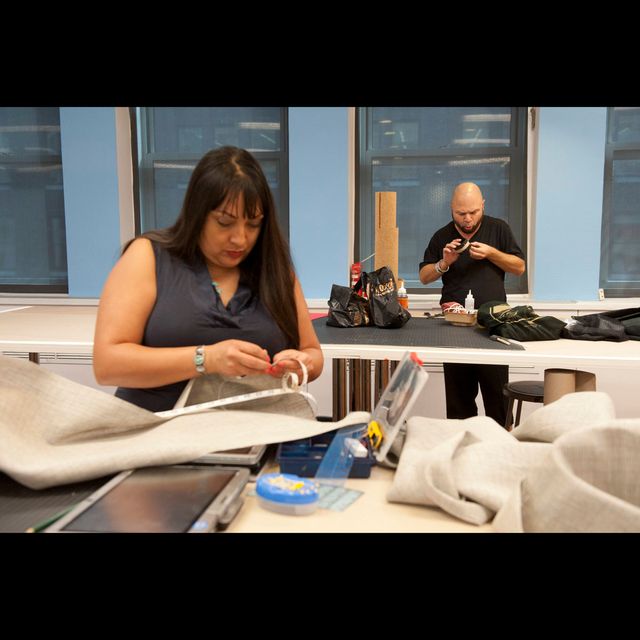 Patricia Michaels, left, and Richard Hallmarq work on their design.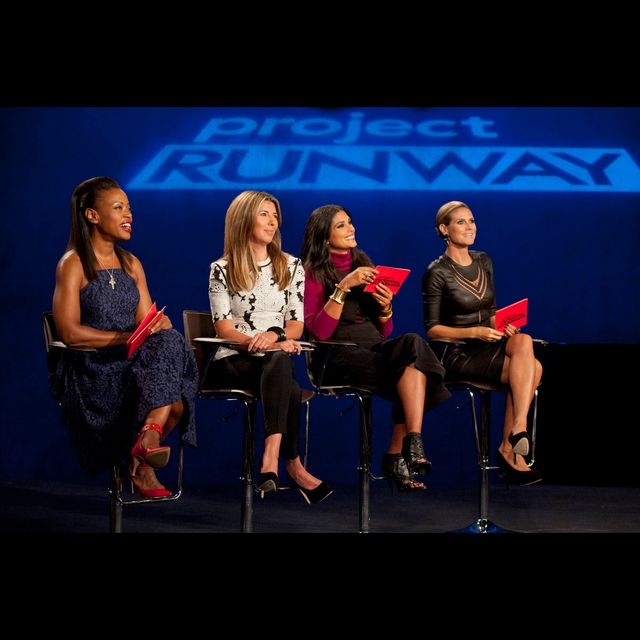 Guest judge Tracy Reese, left to right, Nina Garcia, Rachel Roy and Heidi Klum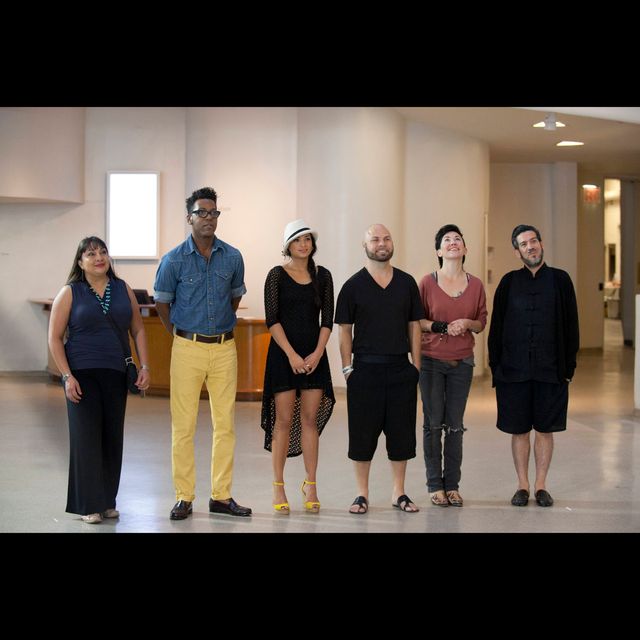 The remaining designers await their tenth challenge.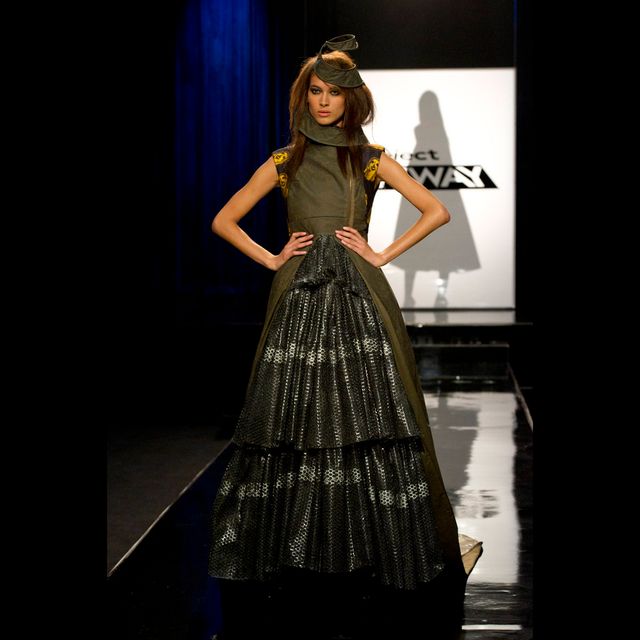 Michelle Franklin's design.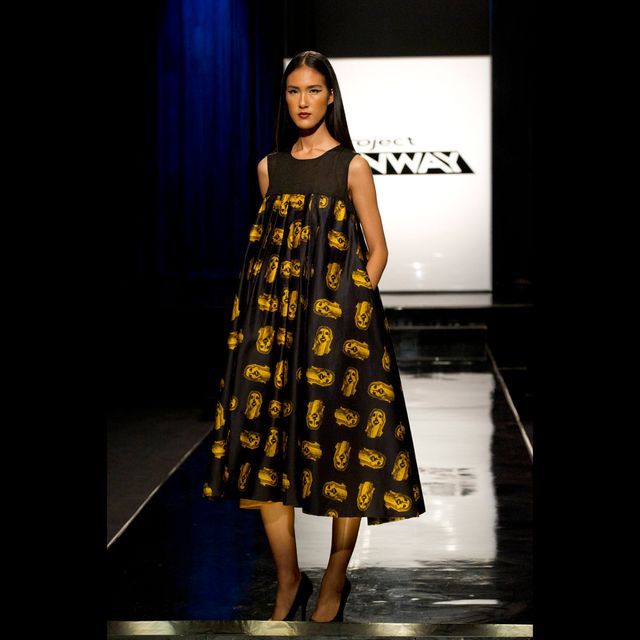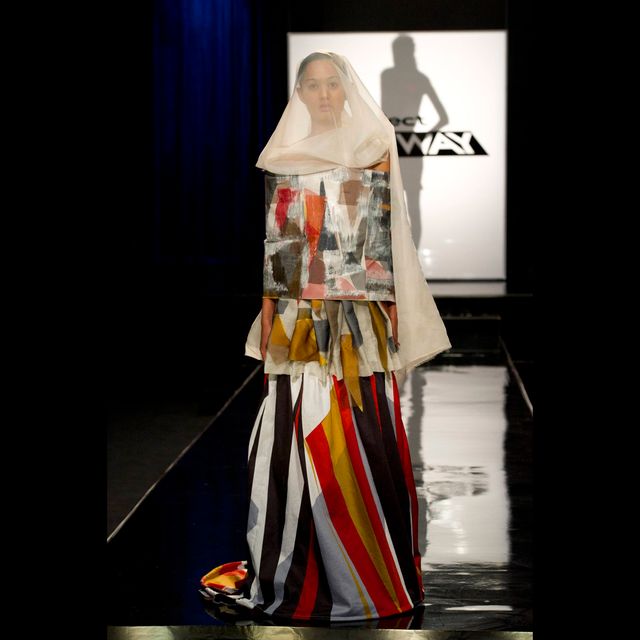 Patricia Michaels' design.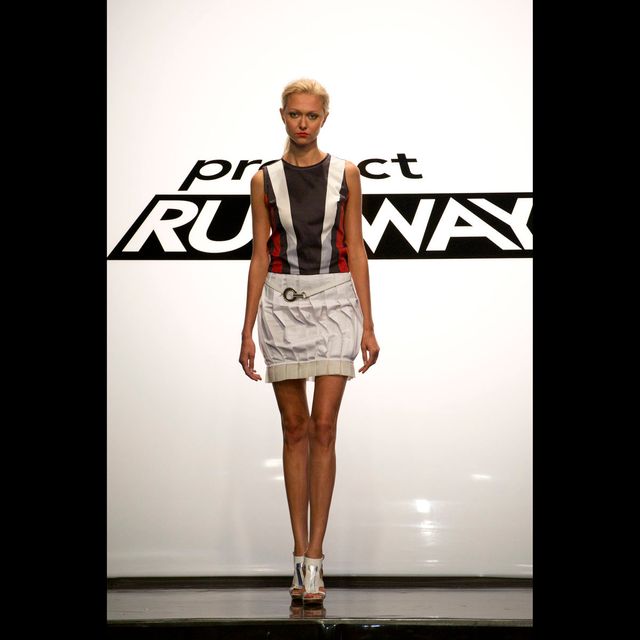 Richard Hallmoarq's design.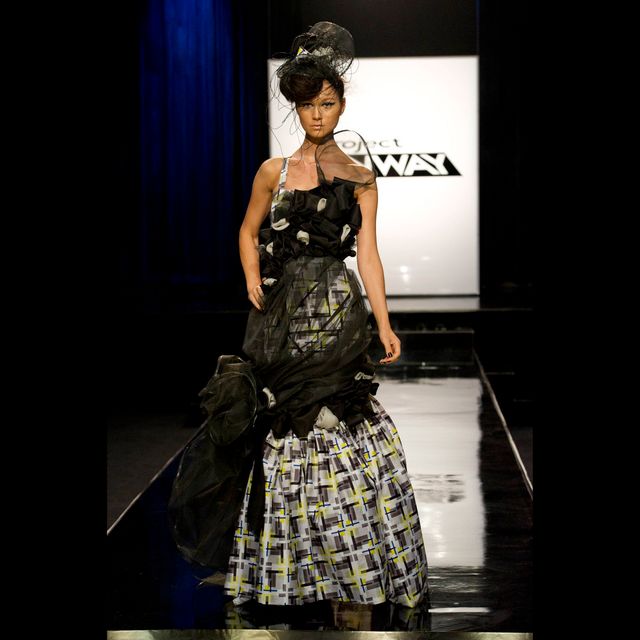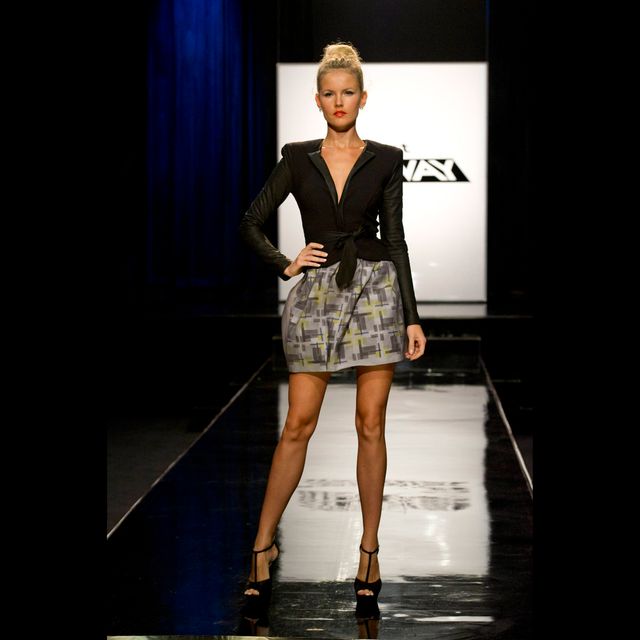 Daniel Esquivel's design.