Book and DVD Giveaway: Claire B. Shaeffer's "Couture Sewing: Tailoring Techniques"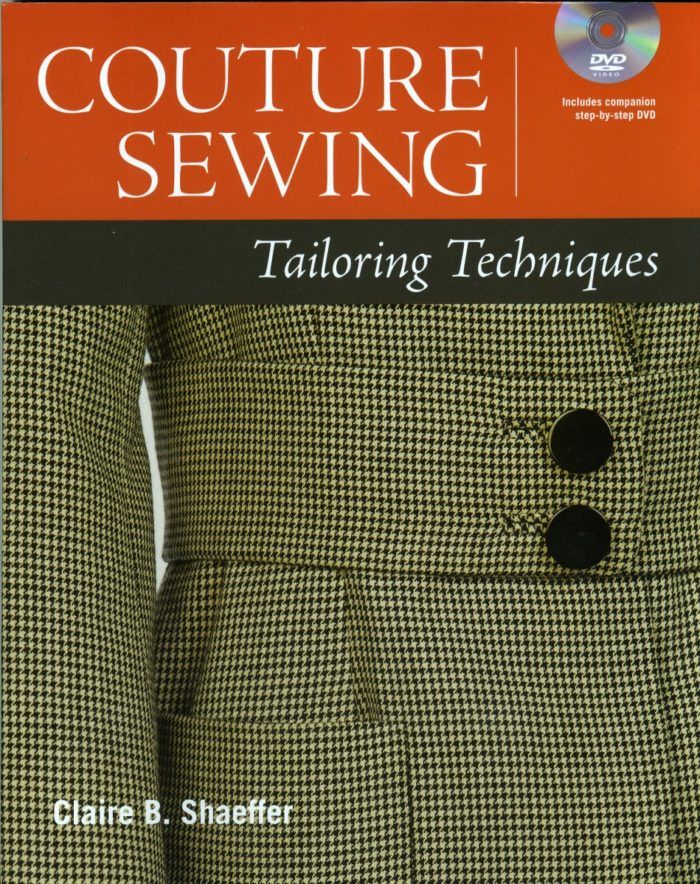 COUTURE SEWING TAILORING TECHNIQUES
Author and fashion expert Claire B. Shaeffer has published a new book entitled Couture Sewing Tailoring Techniques (The Taunton Press, 2013). The book comes with a 90-minute DVD, and the combination set is a must for any garment sewer's library. Claire explains the tailoring techniques and sewing secrets of such renowned designers as Chanel, Dior, and Balenciaga, and she'll help you add these techniques to your personal sewing repertoire.
AN INSIDER'S VIEW OF THE COUTURE INDUSTRY
The book will give you an insider's view of the couture industry. Claire shares garment tailoring techniques, construction methods, and even short cuts used in the finest European ateliers of Paris, Rome and London. DVD lessons come alive with clarity as Claire presents viewers with an in-depth tailoring workshop, demonstrating key techniques such as converting darts to ease, creating a patch pocket, interfacing a hem, stitching a fly zipper, making a bound buttonhole, and many more techniques.
THE COMPANION BOOK AND DVD SET MAKE LEARNING EASY
The companion book reinforces the DVD instruction with step-by-step images of each technique. Whether you're seeking advice on high-fashion sewing techniques, or you simply hope to take your sewing skills to the next level, Couture Sewing Tailoring Techniques will fit like a finely tailored suit.
CLAIRE IS AN AUTHOR AND COUTURE EXPERT
Claire has been a frequent Threads magazine author, and she is internationally recognized as an expert in fashion design and construction techniques for haute couture. She is also a designer for Vogue Patterns, and the author of numerous additional books including Couture Sewing Techniques (The Taunton Press, 2011).
YOU COULD WIN THIS INCREDIBLE BOOK/DVD SET
Is there a couture tailoring technique you'd especially love to know more about? Tell us why you want to learn more for a chance to win this book/DVD set. The deadline for entries is Wednesday, April 17. The winner will be announced during the week of April 22 and will receive a winner email.