A Certification Program for Custom Clothiers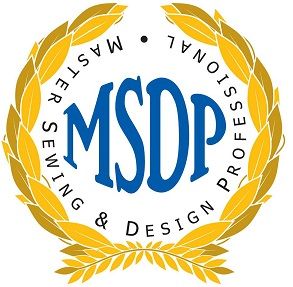 Three years ago, the Association of Sewing and Design Professionals (ASDP) launched a performance-based certification program for custom clothiers designed to validate professional skills and expertise. The Master Sewing and Design Professional (MSDP) Certification Program is built upon standards of quality created by the ASDP, and it is intended to uphold high standards of workmanship and provide a benchmark of superior quality for consumers. MSDP certification is open to anyone with a sewing-related business, not just ASDP members, but it is not a requirement for any professional–even ASDP members.
The ASDP believes there is a need for a national certification program as a means for authenticating professional skills because anyone can claim to be a custom clothier–and customers have no reliable way to gauge the service provider's skill or experience. According to the ASDP, certification sends a message to the buying public that sewing and design skills are valuable and quantifiable, that custom clothing is a viable alternative to ready-to-wear, and that custom clothiers can be trusted to deliver quality work. 
MSDP certification is rigorous and each candidate must complete seven modules: Fabrics, Design, Fashion Illustration, Fit, Garment Construction, Pattern Development, and Professional Practices. Continuing education is required to maintain certification, as well. Industry professionals with 15 or more years of experience may qualify for certification under the grandfathering program, but they also must maintain certification through continuing education.
In fall 2013, the ASDP will also launch the Master Alterations Specialist certification program. For more information about MSDP Certification, visit SewingProfessionals.org.
Do you think certification provides any measurable benefit to customers working with custom clothiers? Does certification reinforce the idea that sewing skills are valuable?