The Winner of "Sew Home" Magazine is…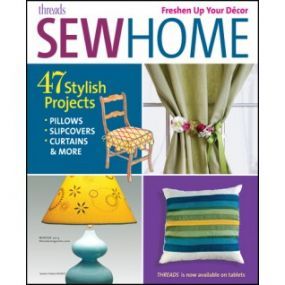 Congratulations to Mar Heinwho was randomly selected in our recent Threads magazine giveaway. Mar Hein will receive a copy of Threads magazine Sew Home.
Sew Home includes 47 stylish projects to freshen up and decorate your home: pillows, slipcovers, curtains, and more! This magazine also includes information about what tools you'll need, as well as how to sew the patterns. You will be able to give your entire home a new look!
Congratulations again and enjoy!