The Winner of "Couture Sewing" is…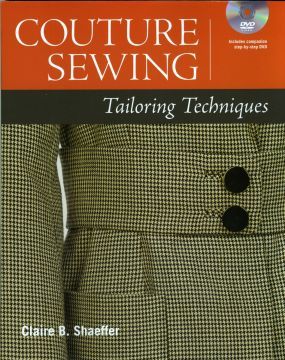 Congratulations to sewsite who is the winner of Threads magazine's blog giveaway! Sewsite will receive a copy of Couture Sewing Tailoring Techniques by Claire B. Shaeffer (The Taunton Press, 2013).
This book provides an insider view of tailoring techniques and sewing secrets used by renowned designers such as Chanel, Dior, and Balenciaga. This book also includes a DVD workshop that gives step-by-step instruction for the essential know-hows. With the book and DVD combination, sewsite will be able to give her sewing projects couture elegance and detail.
Congratulations again and enjoy!