Three Creative Edge Finishes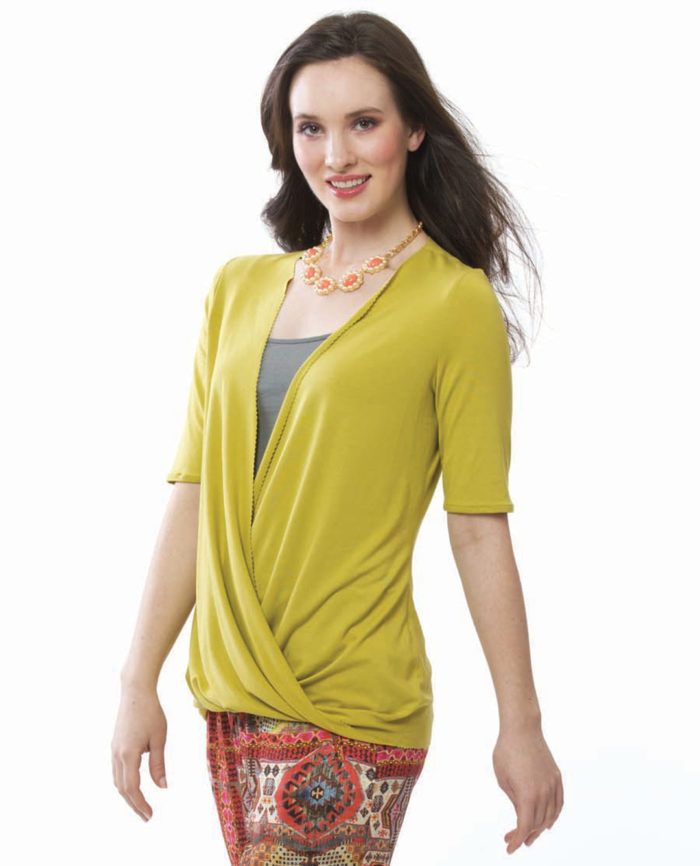 Author and patternmaker Allison Page, shared her techniques for creating a twist top from a basic T-shirt pattern in "Quick to Make" from Threads #167 (June/July 2013). Here, she demonstrates how to create three different edge finishes for a unique look.
Pinked Raw Edge Finish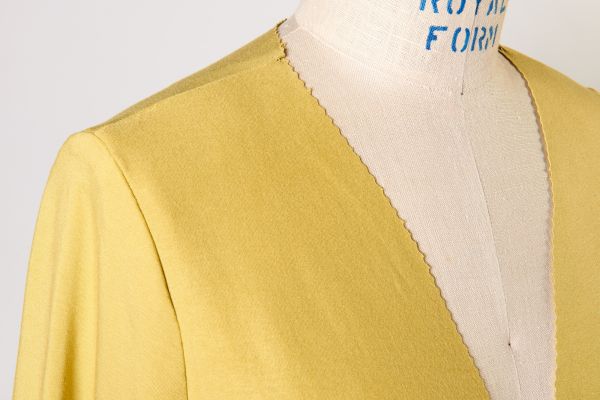 Leave the top's neck, center-front, and hem edges unfinished and then pink them for a fuss-free detail that won't ravel.
Pinked Edge Self Trim Finish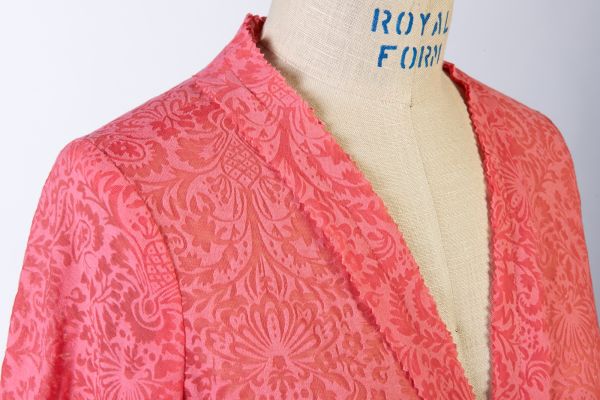 Cut two long strips of the garment fabric on the bias, and pink both edges. The strips should each measure the length of the garment's neckline, cross-over, and hem edges. Sandwich the garment's edges between the two strips and stitch down the center, through all layers.
Self Trim Finish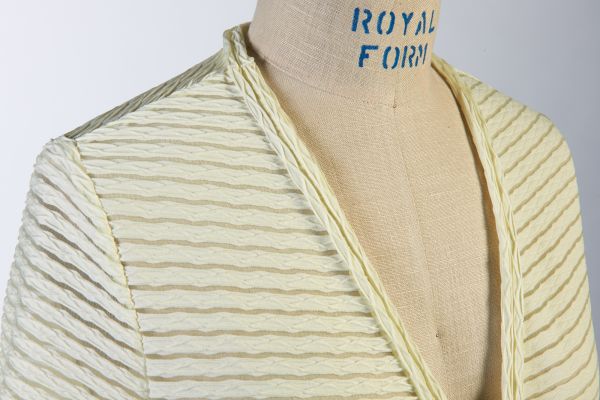 If your fabric's texture is ribbed, like this top, cut the self-fabric strips in the direction opposite to that of the garment body. Apply the strips as detailed above.
Are you planning on making the twist top from Threads #167? If so, which neckline finish will you sew? Have you tried any of the three edge finishes on other garments?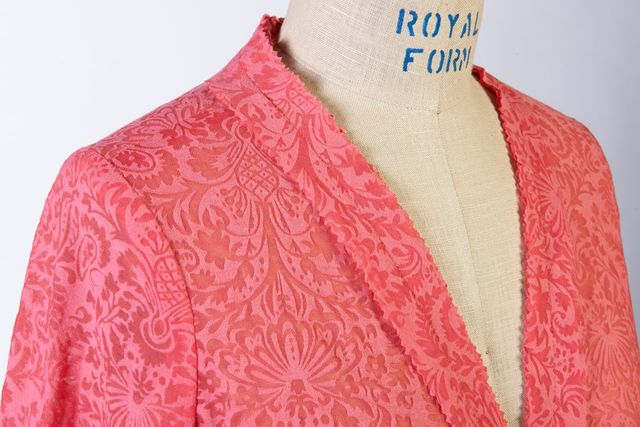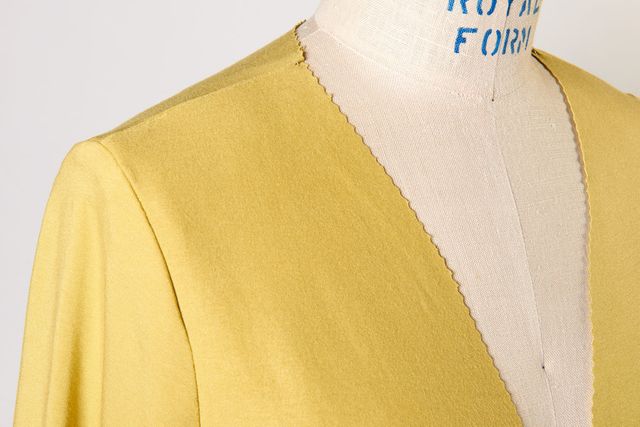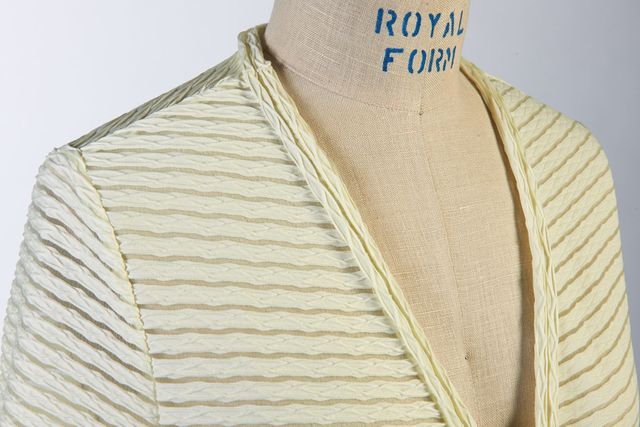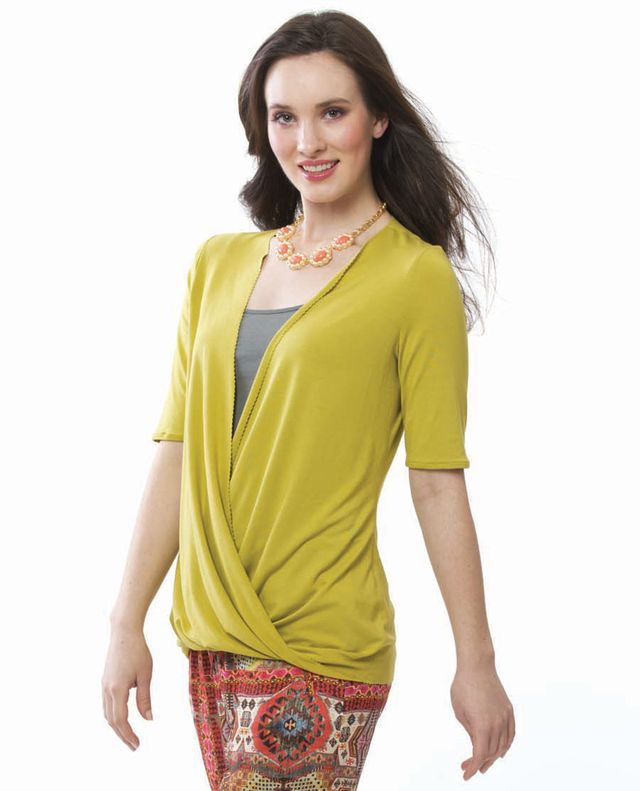 Here is the the twist top with a pinked raw edge at the neckline.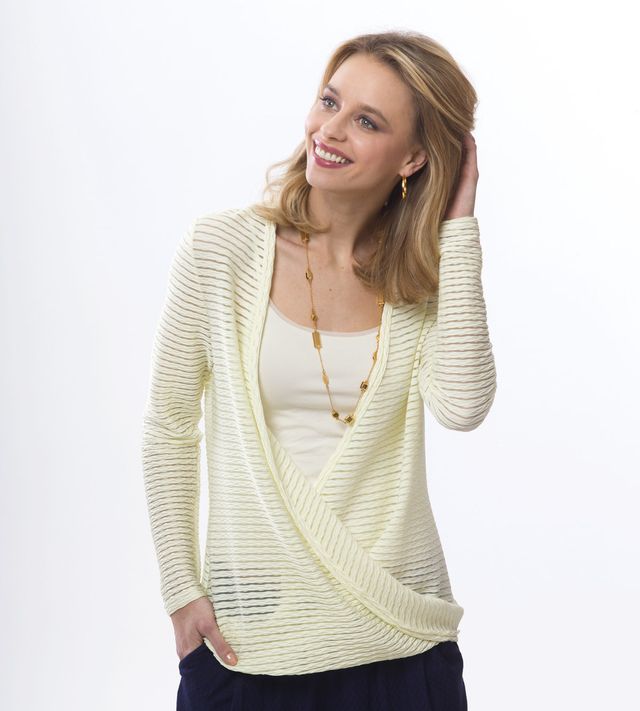 A self trim neckline, cut following the fabric's ribbing, was used for this twist top.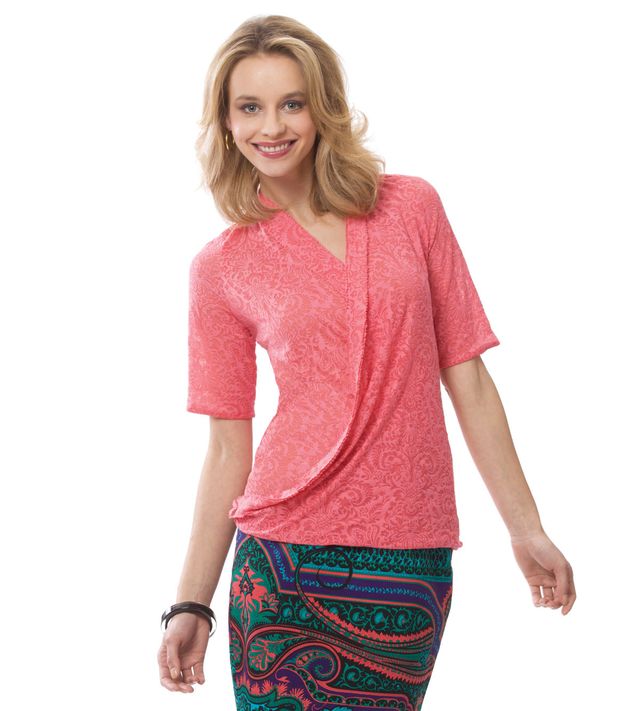 This twist top features a pinked-edge bias-cut self trim.