The Winner of "Costume and Fashion: A Concise History"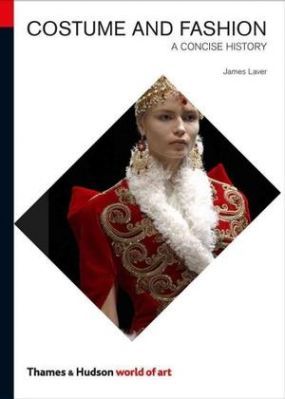 Congratulations to TiffanyVictoria who was randomly selected in our most recent book giveaway. TiffanyVictoria will receive a copy of Costume and Fashion: A Concise History by James Laver (Thames & Hudson, Inc., 2012).
A Timeline of Fashion
Costume and Fashion: A Concise History examines chronologically how fashion has existed and evolved from the inception of clothing all the way through today. With over 400 illustrations accompanying the text, it explains both the motives behind the dress and the occasion which it should be worn. The book was featured in Threads #165.
Its Fifth Edition
In the latest edition, Costume and Fashion features a new chapter by Amy de la Haye, former Curator of the Twentieth-Century Dress at the Victoria and Albert Museum. She discusses the new millennium and the diverse styles that characterize it, from radical reinventions at major fashion houses to affordable and disposable "fast fashion."
Enjoy and congratulations again to TiffanyVictoria!