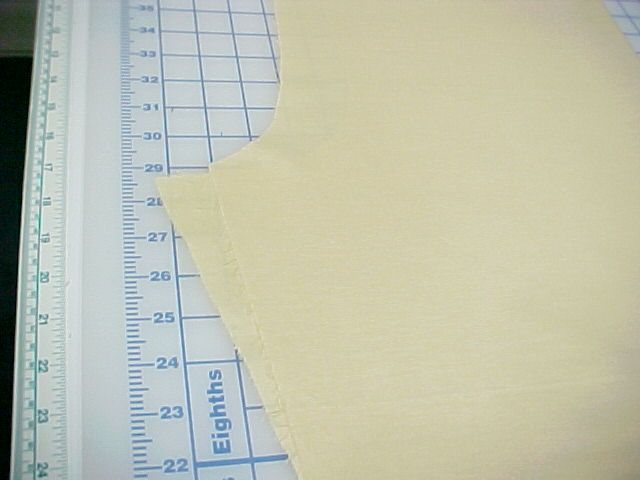 I notice during the alteration of better ready-to-wear pants that typically the back pant inseam is slightly shorter than the front inseam. The back inseam is on a greater bias than the front inseam and stretches to fit as it is stitched. Here, I'll show you how to sew together two different off-grain fabrics.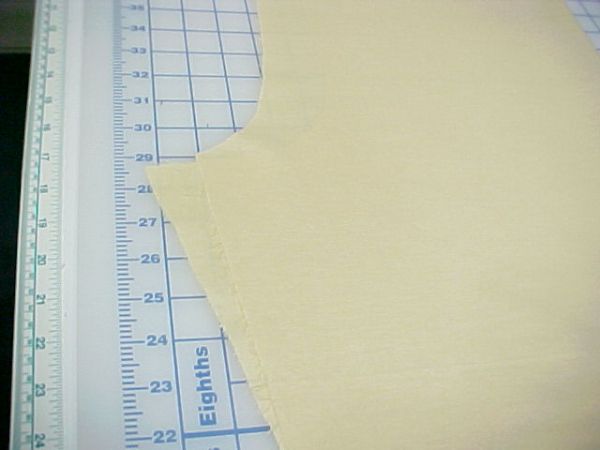 1. Place the pant back garment fabric right side up. Place the front pant over it right side down.
2. Place a pin at the top, matching the crotch corners. The pin placement should be perpendicular to the inseam with the pin heads visible from either side of the pants. The pins should catch only a few threads exactly at the stitching line. This is the only place the garment must match, along the stitching line.
3. Then, move to the hem and begin pinning the inseams together at a one to one ratio.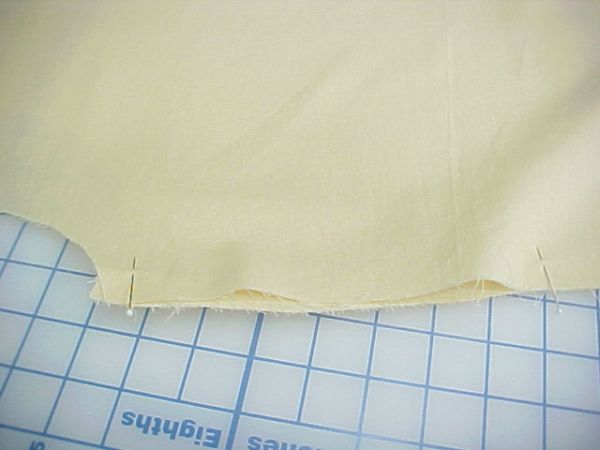 4. When you are about 8″-10″ away from the crotch, you will notice the front is just a bit longer and has excess fabric. Gently pull the layers, stretching the back pant inseam, and pin the layers together at the halfway midpoint. Stretch and pin again at the midpoint above and below the halfway point.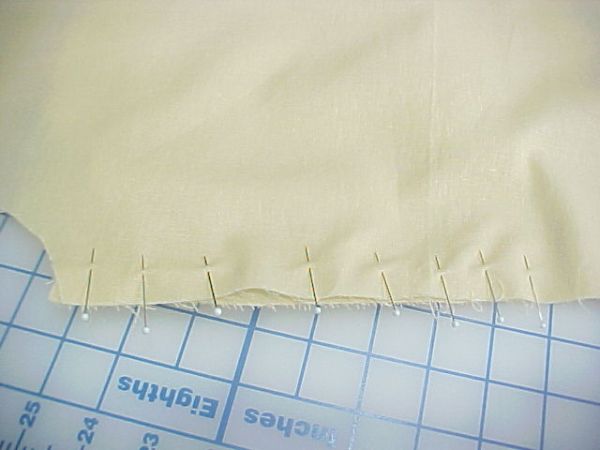 5. When the seam is sewn, be sure to place the back (the shorter and more bias piece) down on the feed dogs. The machine can help ease the back inseam fullness to the front inseam when sewn.
6. This will mean that one of the pant legs will be sewn from the crotch to the hem and the other leg will be sewn from the hem to the crotch. Always keep the back inseam on the feed dogs.
7. The back inseam will slightly ease into the front inseam. The front inseam shows the easing. 8. Press from the front and…
Start your 14-day FREE trial to access this story.
Start your FREE trial today and get instant access to this article plus access to all Threads Insider content.
Start Your Free Trial
Already an Insider? Log in