Fashion Designer and Socialite: Lilly Pulitzer's Legacy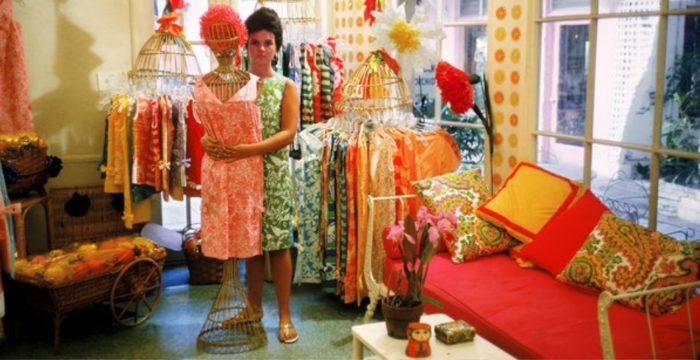 Fashion designer Lilly Pulitzer Rousseau, who died at 81 years old in 2013, was well known for her colorful floral print shift dresses that exude cheerfulness. Founder of Lilly Pulitzer, Inc., she created a brand that appealed to high society. Her unplanned business venture became very big, very fast. After marrying Peter Pulitzer, the couple settled in the warm climate of Palm Beach, Florida. With the fruits Peter grew in his citrus groves, Lilly opened up a juice stand in 1959. To camouflage the pulp and juice stains, she designed a garment fit for the occasion. The sleeveless dress kept the body cool in the Florida sun while the orange and yellow patterned fabric concealed the stains perfectly. Her unintentional advertisement at the juice stand made her dress known, and the demand for the cotton garments grew. This notes the beginning of the ever popular "Lilly" dress.
Pulitzer captured many influential people with her brand, including Jacqueline and Rose Kennedy, Dina Merrill, and Happy Rockefeller. In the market, these housedresses were modestly priced and made for comfort. The Lilly was simply constructed with a lace hem, slit on both sides, and zipper backing. It was a fashionable summer garment made to move with ease. Although comfort is key, the fabric is what makes the dress a true Lilly.
This excerpt from her company's website quotes Pulitzer:
"Jackie wore one of my dresses—it was made from kitchen curtain material—and people went crazy. They took off like zingo. Everybody loved them, and I went into the dress business."
Whether it is made of cotton or "curtain material," the color and print is Pulitzer's secret for attracting the eye. Vivid green, pink, yellow, and orange florals are featured throughout. At first glance, you can say that each garment imparts a tropical glow. Her pink-and-green color combinations became the symbol of the preppy lifestyle, and anybody who was anybody wanted to own a Lilly.
Many were able to enjoy the lively garments as she later expanded her collection to swimsuits, children's clothing, and menswear. This socialite left a legacy that will continue to live thorough her brand: "Love, Lilly, and the Pursuit of Happiness."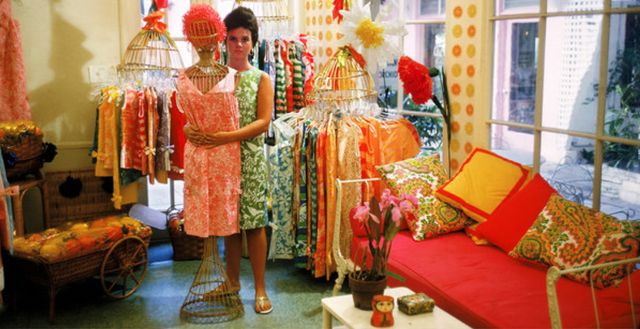 Pulitzer in her first shop in Palm Beach in 1962.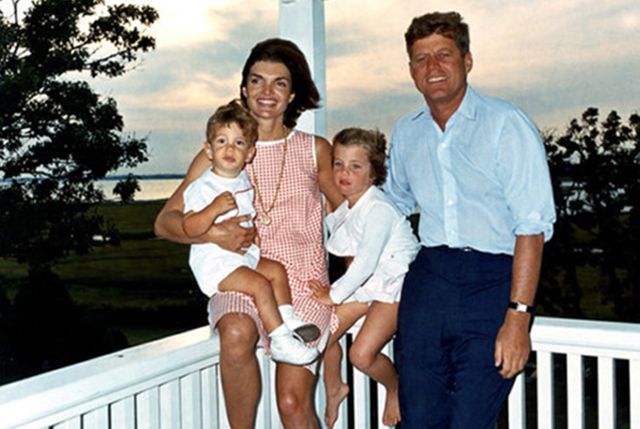 Mrs. Kennedy wears a Lilly Pulitzer dress while relaxing with President Kennedy and their children.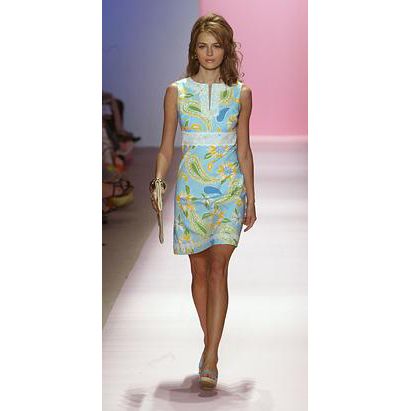 A model walks down the runway at the Lilly Pulitzer Couture Spring 2005 fashion show.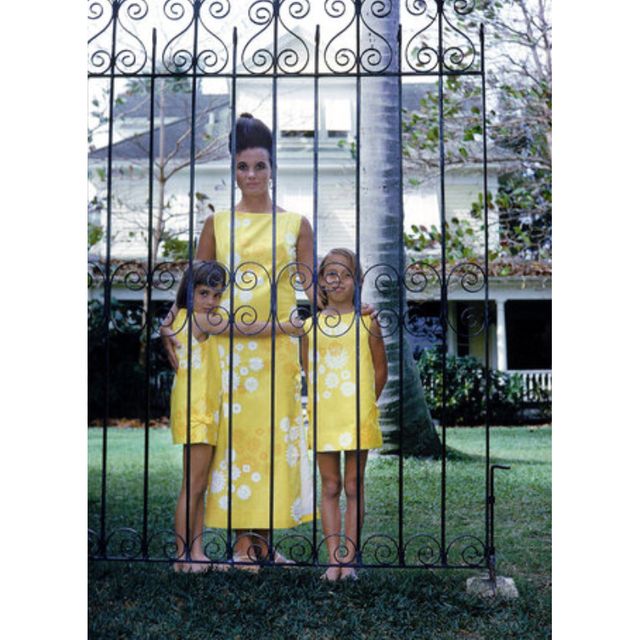 Ms. Pulitzer poses with her daughters wearing one of her designs.