Book Giveaway: "Dreaming in Color"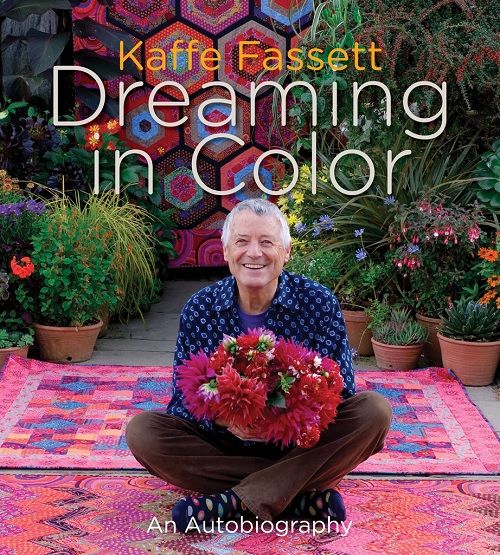 DISCOVER KAFFE FASSETT'S WORLD OF COLOR!
The book Dreaming in Color was featured in the "Notions" department of Threads #167. The book is a fascinating autobiography written by Kaffe Fassett (Stewart, Tabori, & Chang, 2012), frequent Threads magazine and Taunton Press author, which follows his colorful and exciting life. The book features over 500 photographs and many stories from the beginning of Kaffe's life in 1937 to today. Now in his 70s, he recounts his upbringing, experiences in the arts, designing knitwear, and his travels. With photos that compliment his rich and full life, it's no wonder his use of color revolutionized hand knitting and quilting.
WANT A COPY?
Would you like to know more about Kaffe's life? If so, tell us what part of his life you find most fascinating or what you like to learn about him. Submit your comment below, and you will be entered in our random drawing for the book. The entry deadline is 11:59 p.m. EDT on Tuesday, May 28, 2013, and the winner will be announced during the week of June 3. Good luck!