Vogue Patterns: Summer 2013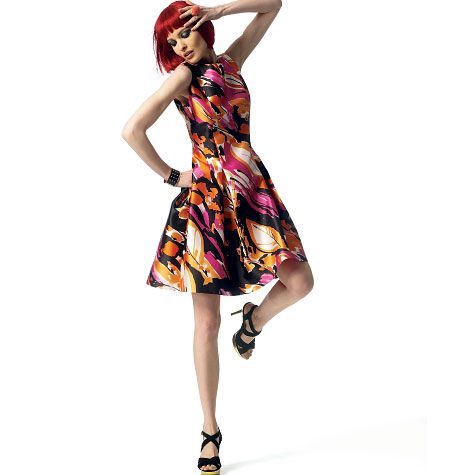 Go with the light, easy flow of summer with these new patterns! The new Vogue pattern book is out!
TOM AND LINDA PLATT
Tom and Linda Platt designed a fun and flowey dress that is perfect for the start of summer. Pattern V1348 is a misses' dress that is underlined and lined with a close fit through the bust. It also features side and princess seam pleats, side pockets, a ruffled petticoat attached to the lining, and an invisible back zipper. It is ideally made with a faille, brocade, or shantung fabric, perfect for the warmer summer days to come.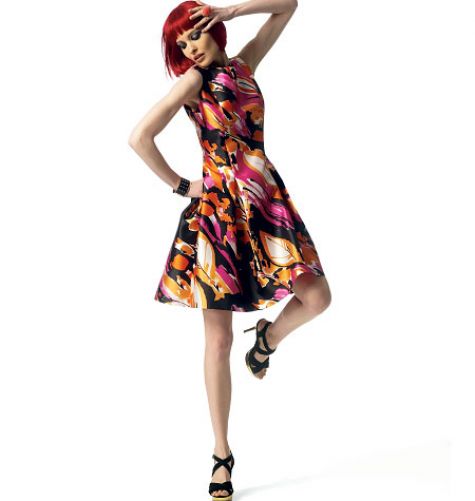 SANDRA BETZINA
For beginners looking for an easy project, try pattern V1355 by Sandra Betzina from her Today's Fit collection. The pattern contains a pullover, lined top that is close fitting though the bust with cut-in back, and pants that are loose fitting through the hips with a waistband, inside leg drape, and no side seams. Each can be made with drapey knits to keep you cool when the temperatures rise.
QUICK AND EASY PANTS
With the lazy days of summer ahead, try pattern V8909. This pair of misses' pants are fitted below the waist and have an elastic and purchased ribbon drawstring, yoke back, side front seams, no side seams, and pockets. The leg cuffs can be created with either elasticized leg bands or stitched hems. Both choices are perfect for a summer evening at home.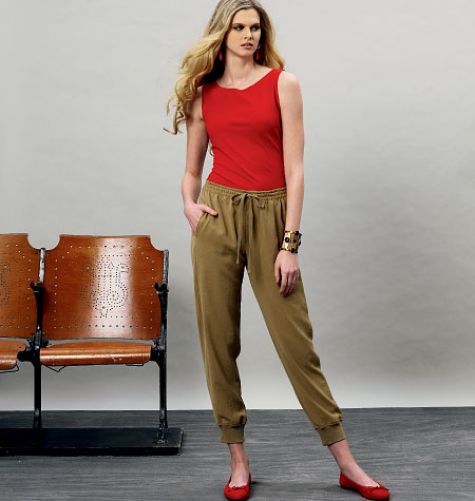 AN ENTIRE WARDROBE IN ONE PATTERN
For those warm days working at the office, brighten your day with pattern V8916. This pattern comes with the option to mix and match a combination of pieces to add variety to your wardrobe, including a misses' jacket, top, dress, and skirt. The loose-fitting jacket has pockets; the pullover top has a back neck slit and button closure; the dress features shoulder straps, a bias band, and close-fitting bodice; and the skirt features a waistband. The jacket, skirt, and dress can be made with tweed or linen fabric while the shirt and skirt can be made with a lace or eyelet fabric.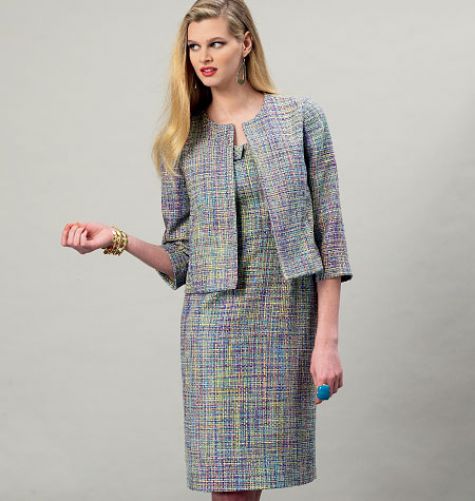 WHAT WILL YOU SEW?
What do you plan on making for the summer? Check out the full Vogue collection here!