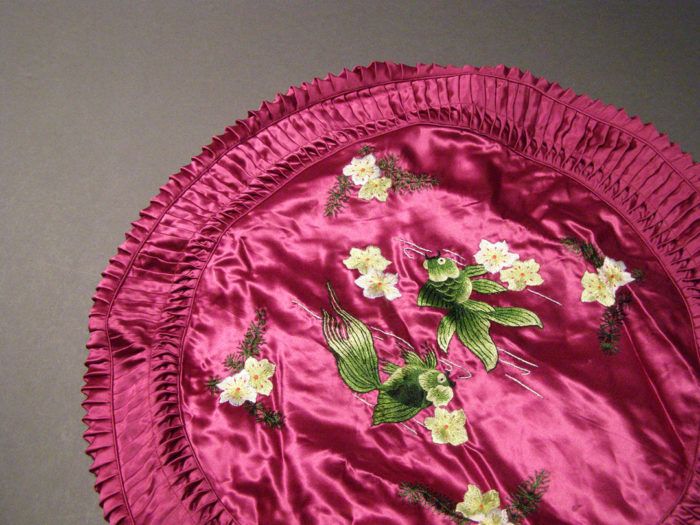 I recently found this embroidered cushion cover at a flea market. I bought it because I liked the edge trim around the outside of the piece, and wanted to figure out how to reproduce it.
Follow along for the results!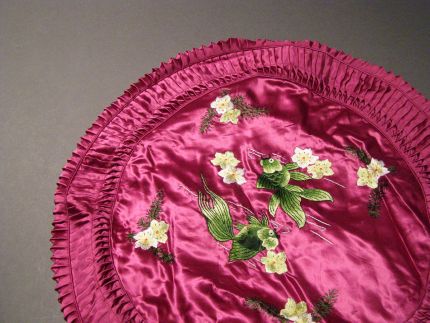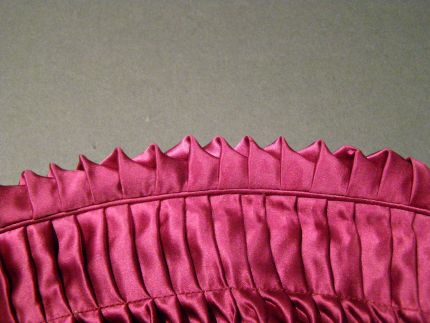 Here's a detail of the edge, from the front.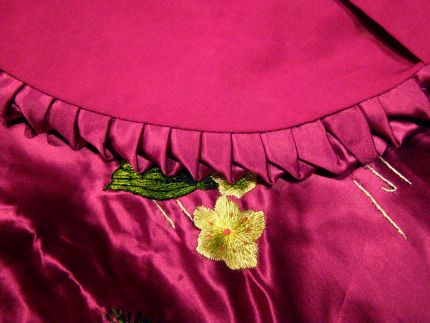 And this is the reverse. As you can see, it looks similar, front and back.
As I've done in the past, I'm using the unit of "ribbon width" in this lesson. With this unit of measurment, the trim can be scaled up or down, to any size. I'll also use numbers here, so you can see how the "ribbon width" proportions work.
This strip is cut on the straight grain, 1 ribbon width (4-inches) wide. Since this trim begins with knife pleats, I marked the crease lines onto the strip.
You can see that these lines alternate, 1/4 ribbon width (or 1-inch), and 1/2 ribbon width (2-inches) apart.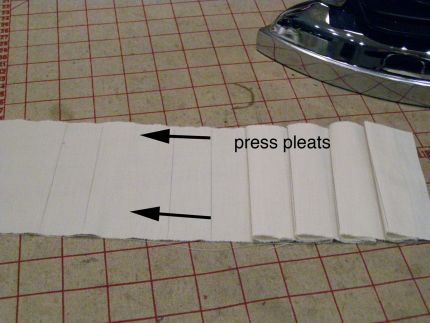 Press the knife pleats into position, as shown. The distance between the leading edges of the pleats is 1/4 ribbon width (or 1-inch).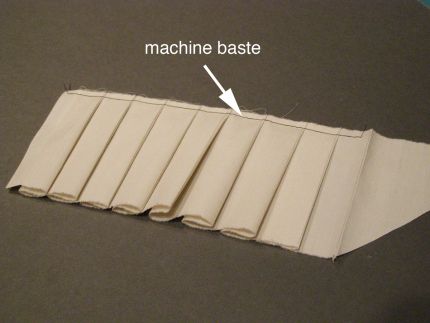 Machine baste 1/4-inch from one of the edges to hold the pleats in place.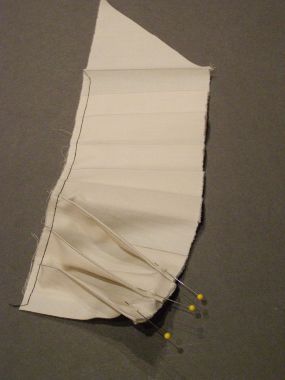 Next, along the opposite edge, fold the pleats in the opposite direction, matching the leading edge to the back of the previous pleat. Pin.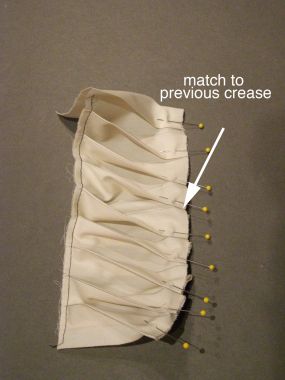 This is the work pinned, ready for sewing. Machine sew the opposite edge.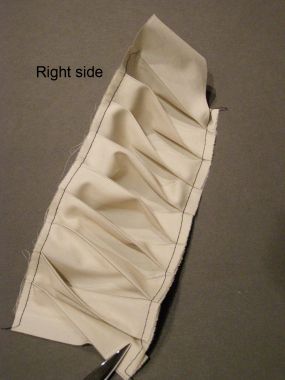 This is what the front of the work looks like when both edges are sewn.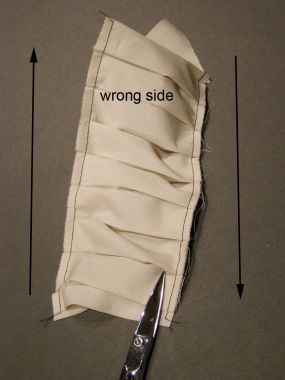 Turn the work over–this is the work's wrong side.
You can see that the strip wants to shift, indicated by the arrows in the photo. This is normal, and we'll make use of this shift in the next step.
Matching:
We're still looking at the wrong side of the work.
…
Start your 14-day FREE trial to access this story.
Start your FREE trial today and get instant access to this article plus access to all Threads Insider content.
Start Your Free Trial
Already an Insider? Log in